1. I just remembered I can drink kombucha again!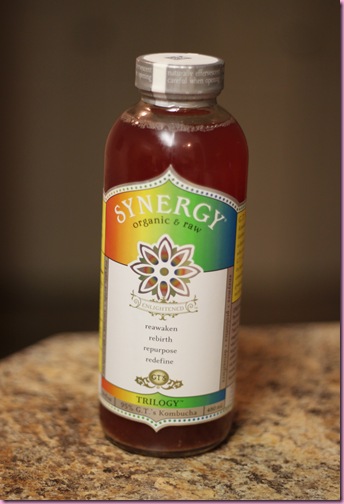 Come here, you fizzy bottle of love.
2. Tom is the diaper king.. and I still kind of fail at it. Tom changes most of the diapers when he's home, but when it's just me, I'm just not as talented. Let's just say when she had a legendary blowout last night, I was the accomplice to the crime. I just don't want it to be too tight on her little legs!
3. We survived our first outing, in public (aka not at friends' or family's house) that lasted more than an hour and a half. Usually I'll feed her, we'll get where we need to go, and be back home in time to feed her again. Today, we walked around La Encantada with my friend Marisa for about an hour, and when she suggested dinner at Blanco, Liv and I decided that it was a good idea. When she woke up, I fed her at the table with an Aden + Anais swaddle draped over us whilst chatting, eating guacamole and tacos. I didn't flash anyone –I'm pretty modest so feeding her in public was something I wasn't quite sure I'd be comfortable doing- and she was happy as a clam the entire time. Win.
4. Babies are people.. they're just smaller. No need to "goo goo ga ga" all up in their face. I'm talking to you, crazy lady in the diaper aisle at Target.
5. Thank you for all of your stories, tips and words of encouragement regarding breastfeeding. I'm very thankful and lucky to know so many amazing resources.
6. Mattress mambo post-delivery. Discuss. Haha.