1. It's definitely fry-day over here!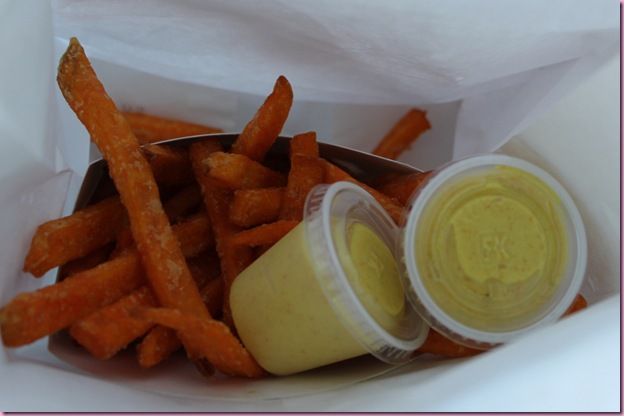 (Sorry for the bag pic, but I like my sp fries warm.. they taste better while driving)
I'm kind of a sweet potato fry connoisseur, and they're a relatively new thing in Tucson. A few restaurants started offering them only a couple of years ago. The best are at Monkey Burger, but anywhere that serves sweet potato fries is a friend of mine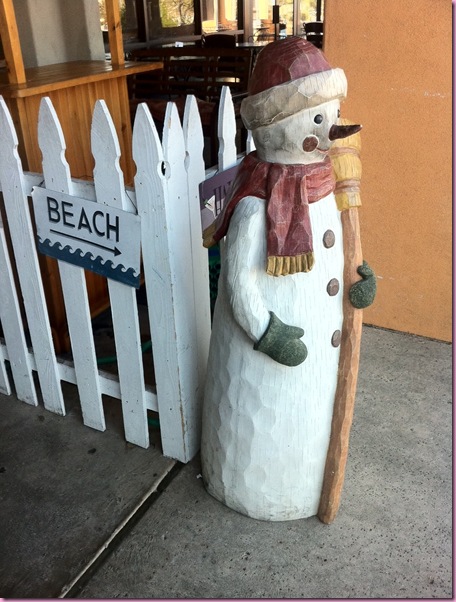 and so is anywhere that keeps up snowman decor year round, a la Create Cafe.
Create is a cozy deli, and they offer lots of veggie and gluten-free selections. I especially like the funky interior and fact that all of the chairs and lighting fixtures are different.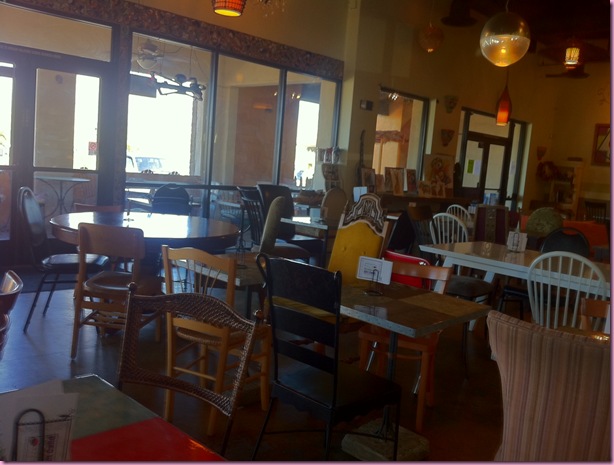 Turkey sandwich to go with the fries: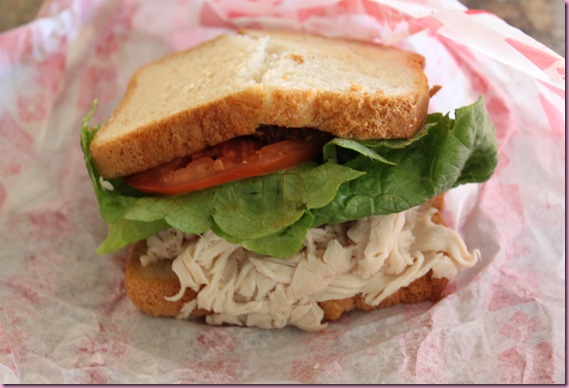 2. I'm in love with all of the Valentine's-hued dresses, shoes and athletic gear… the roses, fuchsias and romantic accessories are rocking my world.
Also, the return of wedge shoes, crops and spring blazers makes me very happy.
3. One of the many exciting things about spring: new workout DVDs! Usually spring releases are pretty decent because fitness DVDs don't tend to sell as well over the holidays.
One that I'm especially excited about: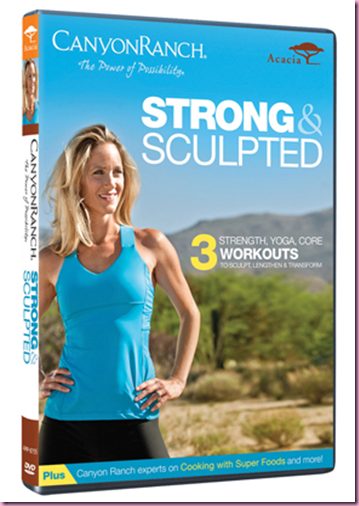 Source
The instructors in this DVD are friends of mine, so I can promise you it will be a good one 😉
4. To switch it up from the usual chocolate-covered strawberries, how about some cheesecake stuffed strawberries?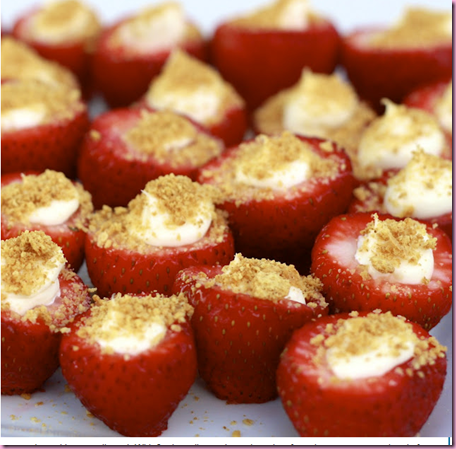 Source
Yes, please. Maybe this will be a fun weekend experiment, using goat cream cheese.
5. I'll never get sick of the scenery or the sunsets here <3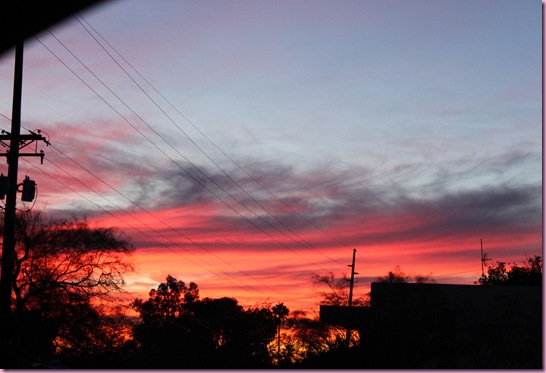 Any fun Valentine's Day plans?
Who makes your favorite fry?