Hi friends

We made it!!!!!!!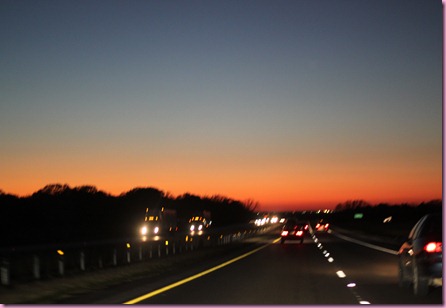 As we crossed into Arizona, I sighed with relief. This is where I'm supposed to be

I'm gonna get settled for the night and catch up with the fam, and I'll be back with regular blog action in the morning.
In the meantime, here's an awesome guest post from another good friend: Gabriela.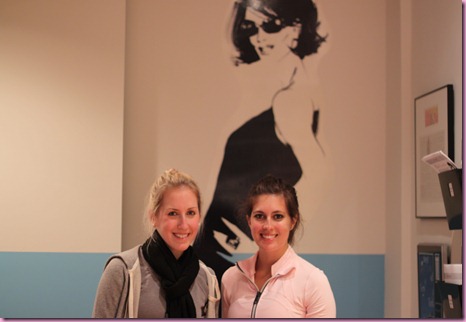 xoxo,
Gina
---
Hi everyone! My name is Gabriela, and I write at Une Vie Saine– it means "a healthy life" in French. I'm currently in my final year at NYU, and I absolutely love New York!
Whether you're a resident or a visitor, finding a healthy balance in the city can be a difficult thing to do. On one hand, you've got scores of healthy restaurants, tons of places to walk to, and a huge concentration of like-minded fitness fanatics. On the other, you're constantly tempted by bakeries, eating out, and the convenience of taking a cab- and in a city as busy as NYC, it's easy to get distracted from your goals. Here are my best tips on navigating the city with a healthy mindset!
source
1. Use the resources as a chance to be creative, instead of as an excuse to be lazy. With a plethora of take-out and delivery restaurants, it's easy to order in or eat out instead of cooking a meal yourself. Yet with ethnic markets on every corner, why not take advantage of the crazy ingredients and try to whip up something new? Grocery shopping is also a fun activity for foodie visitors- it's relatively easy to find exotic products like Artisana nut butters, specialty protein powders or superfoods, and gourmet chocolates or coffees. Don't forget to leave some room in your suitcase

2. When you do eat out, try something new! Raw food. Free-range meat. Dairy-free ice cream. Vegan fine dining. Cultural cuisine. If you've ever been curious about a certain health-food movement, here is the place to give it a go! And trying something new doesn't have to mean breaking the bank- there are tons of delicious and affordable restaurants as well as more upscale places. A great resource to use is the New York Magazine restaurant page.
3. Do as much as you can by foot. The best way for anyone to experience New York is to walk it. Bonus: walking sure beats a pricey cab or the crowded subway! There are many great ways to get moving outdoors. Go for a walk in Central Park, run along the Hudson River down to Battery Park, or take advantage of the free yoga classes in Bryant Park during the spring and summer.
 4. Don't get caught up in the looks obsession. With aspiring models, actors and fashionista's flocking to the city, it's easy to fall into the comparison trap. Don't let modeling requirements become your new standards for health and beauty- remember that women come in different shapes and sizes, New Yorkers included! And it's much more fun to treat yourself than to live on coffee and cigarettes alone. Speaking of which…
5. You're in the best foodie city in the world. Take advantage of it, desserts, drinks and all. Every healthy lifestyle deserves a few indulgences, so don't be afraid to cut yourself some slack. Bite into a Crumbs cupcake. Skip your morning gym workout in favor of strolling around the Union Square Farmer's Market. Splurge on a pricey exercise class you've been curious about. Whether you're here for a few days or a few decades, there's no reason not to enjoy such an incredible city!
Thank you so much to Gina for the opportunity to guest post! The Fitnessista is actually the first healthy living blog I ever discovered, so it holds a special place in my heart

Safe travels to Tucson!