Hi! Happy Monday! Hope you're having a wonderful week, and that those of you who are celebrating are enjoying a fantastic holiday season! Totally wearing my leopard-print Santa hat to teach BODYPUMP this morning haha.
Nothing says "holiday season" like a trip to the Air and Space Museum. 🙂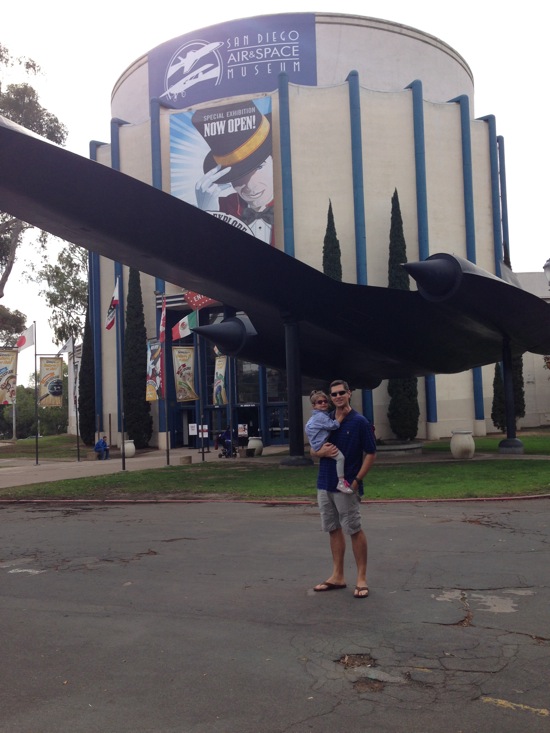 (For an airplane-loving guy and his equally obsessed little girl, it was very Christmas-y indeed.)
They had a special Ripleys! Believe It or Not addition, and as someone who enjoys reading random trivia and exploring oddities -this is from the girl whose dad drove HOURS so she could finally see "THE THING!"- I loved it. We enjoyed learning about the various planes and history; they had full-scale planes, space craft, memorabilia (the medals, hats and uniforms were particularly fascinating) and activities.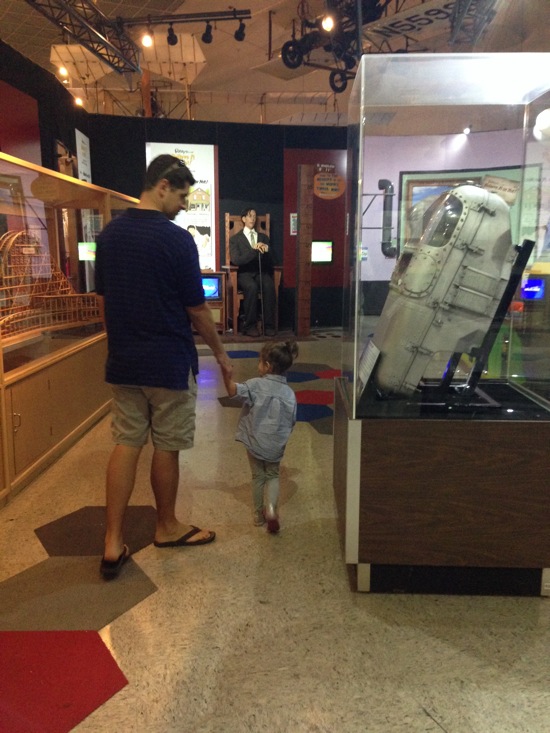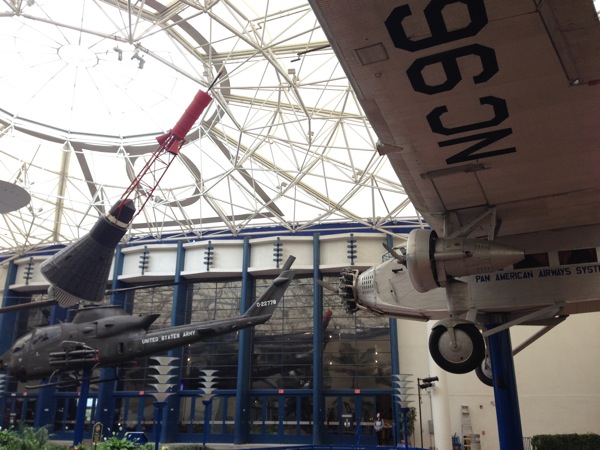 We were hoping Liv would enjoy it, and she was a huge fan. They have a great kids' area with simulators, coloring, and cute photo ops. It was a fun little adventure.
Saturday night, I went to Kelli's holiday party. The Pilot was supposed to join me, but our sitter came down with a cold, so he took one for the team and had a daddy-daughter night. Kelli hosts fabulous parties, and this was no exception.
She set up beautiful appetizers,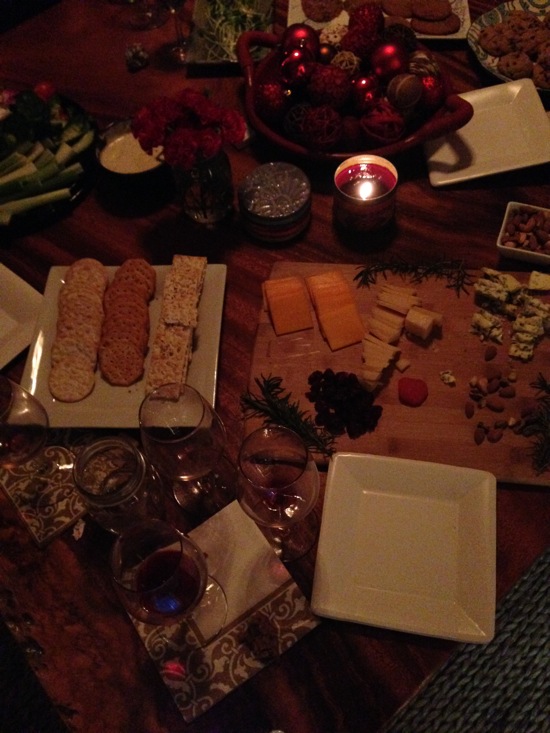 a delicious lasagna and salad dinner, a hot cocoa bar (with Bailey's, marshmallows, peppermint swizzle sticks, and whipped cream), build-your-own-s'mores, and a photo booth with awesome props.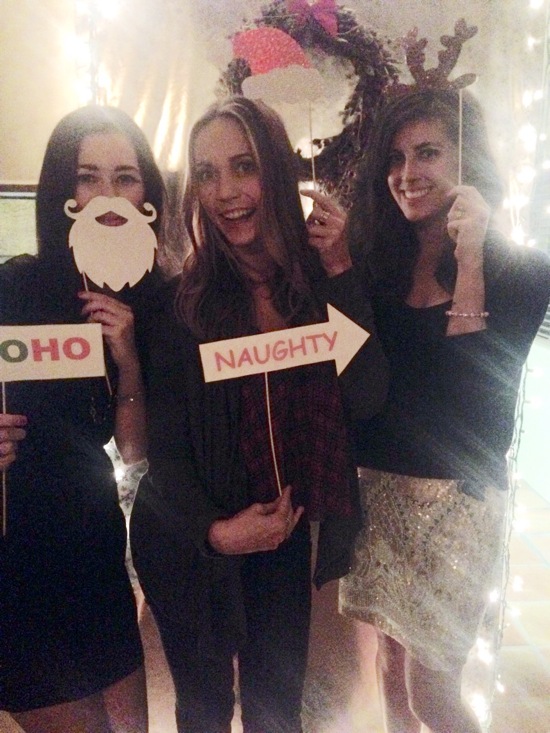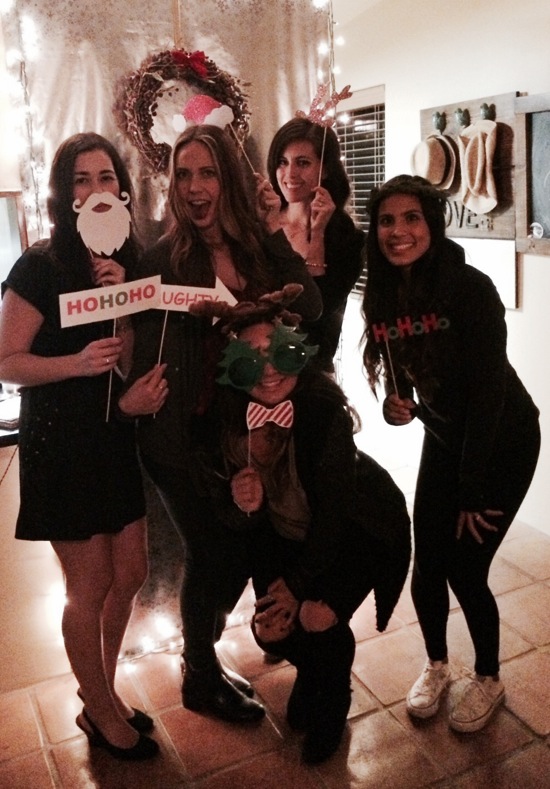 (with Kelli, London, Ashleigh and Andy)
For my little hostess gift, I made a batch of my Paleo granola (from the book!)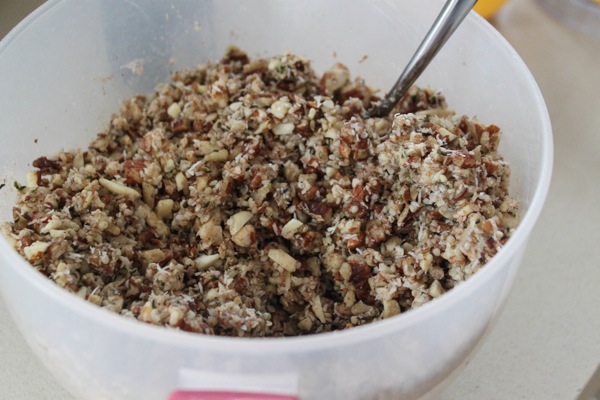 and some vanilla almond milk for them to enjoy the next morning.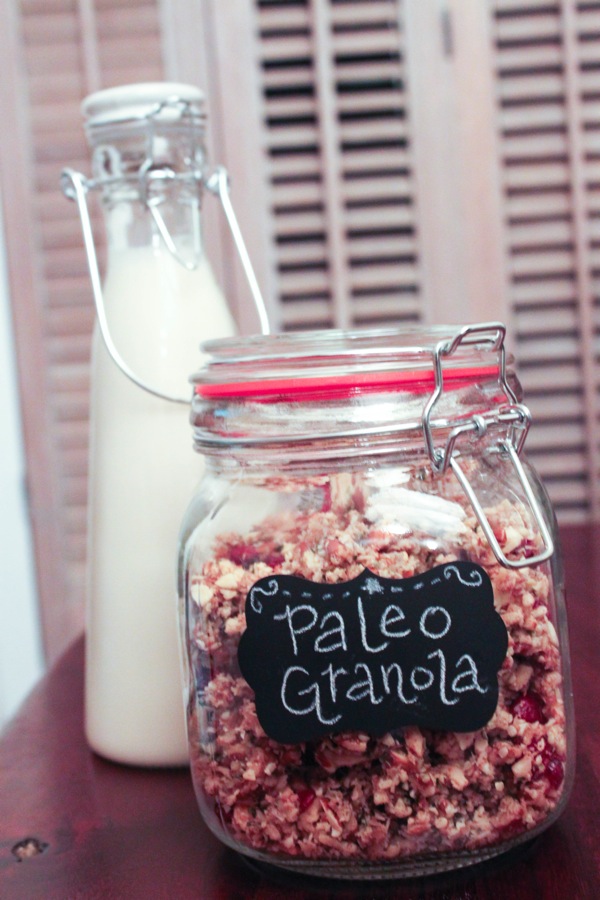 I also took some of these cookies over, which have a pretty interesting story behind them.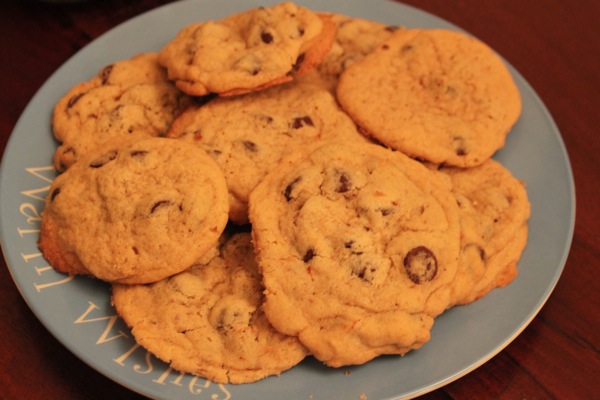 Last week during girls' night, Whitney, Jessica and I were at the Patio, and our server overheard us talking about cookies. (I'm pretty sure I'm going to turn into a cookie at any moment haha.) He told us that he dated a pastry chef when he lived in Chicago, and she tested over 200 chocolate chip cookie recipes in the endeavor to find the PERFECT recipe. As you know, little tweaks can make a huge difference like the brown sugar and white sugar ratio, the amount of butter or flour, etc. He said she finally arrived at what she thought was the perfect recipe and made a batch to take to a job interview as pastry chef. They hired her on the spot! The best part about this story: he gave us the recipe. I need to go back to the Patio and ask him if I can post it on my blog for ya. 😉
Speaking of cookies, I have a glorious (vegan and gf) holiday treat recipe to share later today.
For now, it's time to lift some heavy things.
Have a happy Monday!
xoxo
Gina
What did you do this weekend? Any fun holiday or fitness adventures??