Hi guys! How's your week been? I'm so glad you liked the peach oatmeal recipe and the Choosing Raw post 🙂 It's been a little challenging to get back in the swing of things after our redeye roadtrip. Something exciting: my madre is here with us! Of course, Liv is in HEAVEN and we're having a lot of fun spending time with her. I feel like I'm about to go back in time with this post; this past weekend feels so long ago. 
Even so, I've been wanting to share some pictures from the weekend and wedding. It was in Flagstaff, AZ at a beautiful location in a national park. The scenery (and those pine trees!!) were exquisite.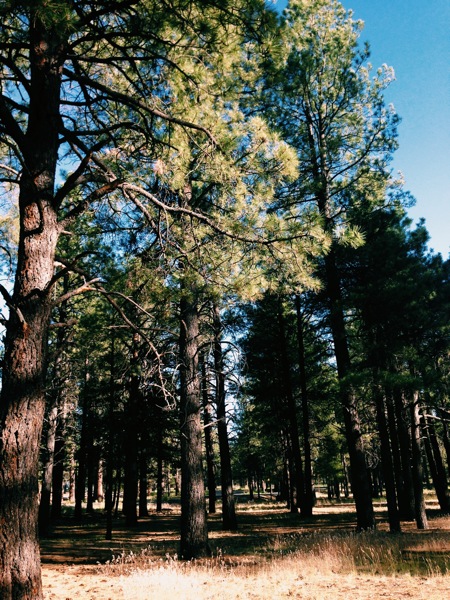 I didn't get any pics of the actual ceremony, but did manage to get one of the beautiful bride and flower girl. Shannon is so gorgeous, and baby A, I just want to kiss your cheeks all day.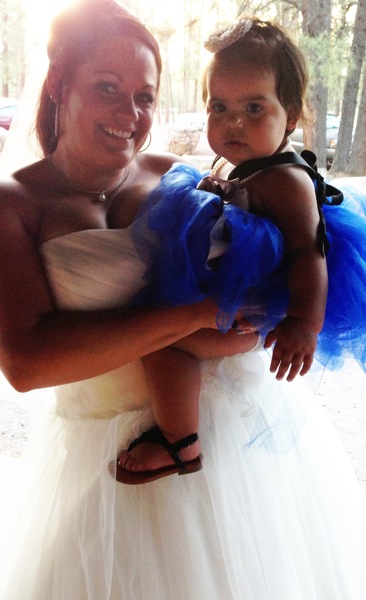 And now some random pics from the woods.
The boys: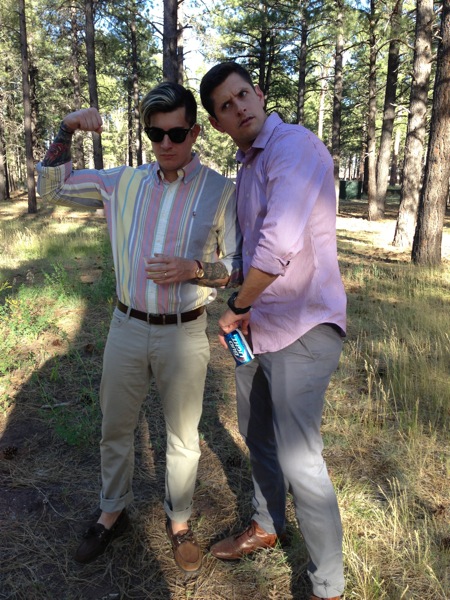 the girls: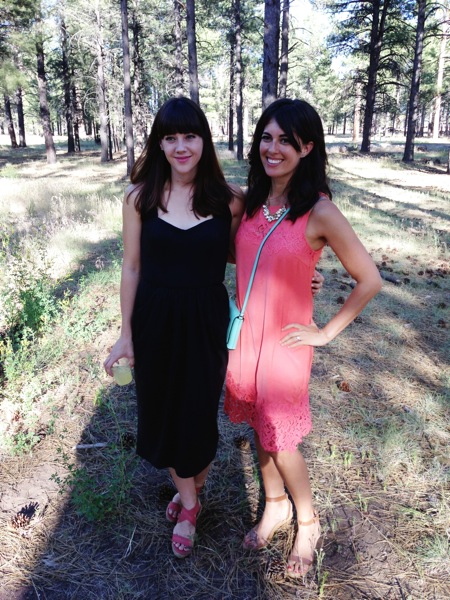 and Livi! I managed to snap a quick pic of her in between dancing and running around with her cousins 🙂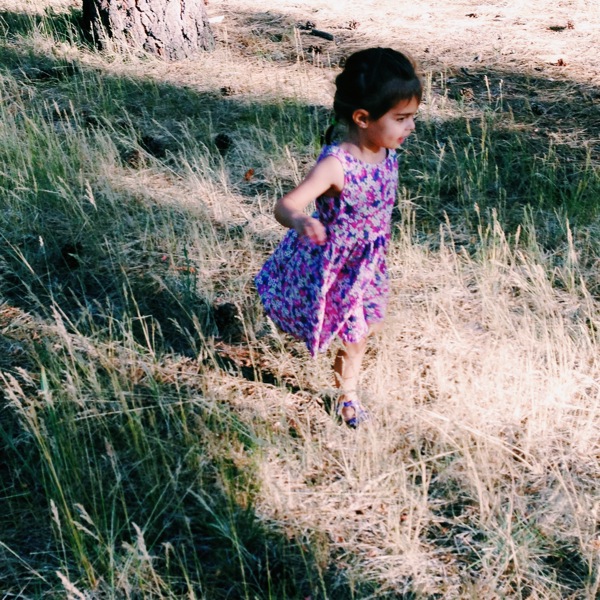 We all had breakfast together at Mike and Ronda's before heading back to San Diego. (The Pilot's biscuits and gravy were no joke the size of my face.)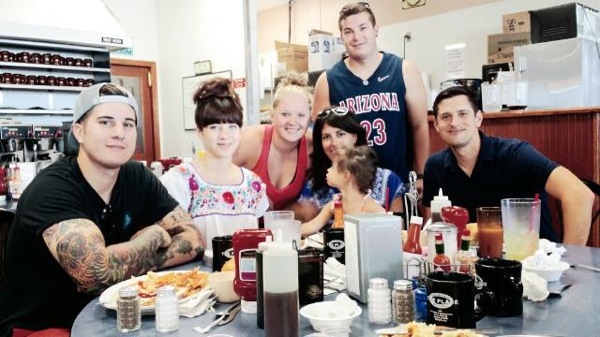 The ride back was a long one, but thankfully, it wasn't too bad. On road trips now we stop quite a lot, but it helps to break things up.
Chocolate helps too 😉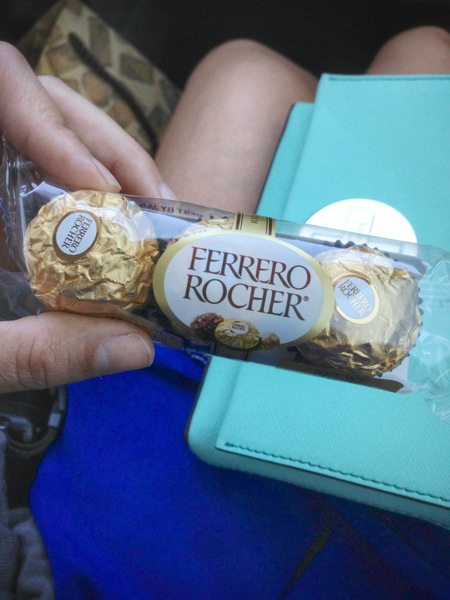 How's your week been going? Any favorite roadtrip tips or strategies? I love audiobooks (Audible!!) in the car. The Pilot and I listened to "Let's Pretend This Never Happened" on our drive back from Vegas, and I'm pretty sure he enjoyed it as much as I did.
Hope you're all having a great week!
See ya tomorrow with a DIY beauty post + new workout.
xoxo
Gina 
Don't forget to enter the Week 3 giveaway here!