Guess who's glasses-bound for 7 days?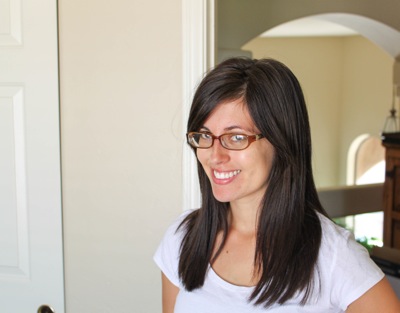 They're about 10 years old, the wrong prescription, and were stretched out to the point where I had to make a little elastic head wrap to hold them onto my nugget.
Since my eye was still crying and burning at around noon, I decided to call the eye doc. Kyle and Trev the uncles came to play with Livi while I went, and good thing I decided to go, because turns out I have a bacterial infection in both eyes. The doc gave me some drops, I ordered new glasses and contacts, had my current ones fixed so they fit my head now (!) and came home. My first concern was giving the infection to Livi but the doc said as long as I wash my hands a lot and don't touch her eyes it should be bueno.
I'm not used to wearing my glasses at all, which is another one of the thousand reasons I haven't gotten Lasik (scary eye claw is #1). I only wear them at night, so I feel like I should put my contacts in and start the day, but instead I feel blurry and groggy. It's weird. And 7 days?! I might just take them off to teach Zumba.. but then I can't see anything.
Instead of my date with Zuzana last night, I ate carrot cake and watched Girls.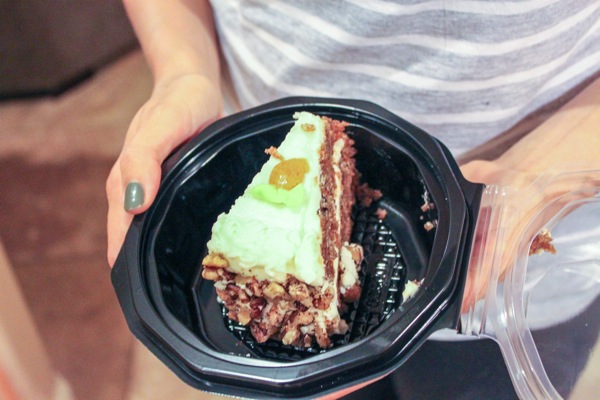 Even though the carrot cake had plenty of nutrition (nuts and veggies haha), had a chicken marinara melt with goat cheese- both from Renee's organic oven.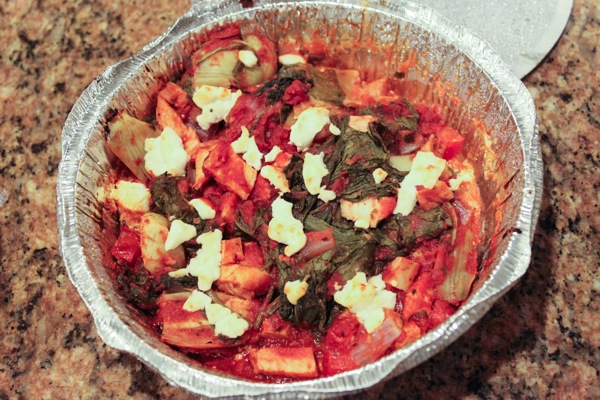 Breakfast:
(Bfast cookie dough cereal with banana and crumbled macaroon. The green spot is because I ate with the same spoon I used to smash Livi's breakfast avocado and banana)
Adventures in baby-proofing continue…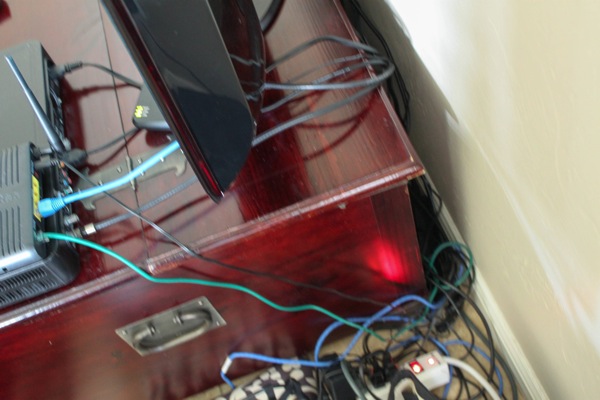 Yikes.
Spin class this afternoon. Goal: to fog up my glasses 😉
Have a happy Saturday!
xoxo
Gina
Something to think: This has been floating around the internets- my friend Erin recently posted it on her Facebook wall and thought it was worth a share. 
I Am Thankful For…
…the mess to clean after a party because it means I have been surrounded by friends.
…the taxes I pay because it means that I am employed.
…the clothes that fit a little too snug because it means I have enough to eat.
…a lawn that needs mowing, windows that need cleaning and gutters that need fixing because it means that I have a home.
…the spot I find at the far end of the parking lot because it means I am capable of walking.
…all the complaining I hear about our government because it means we have freedom of speech.
…my huge heating bill because it means that I am warm.
…the lady behind me in church who sings off key because it means I can hear.
…the piles of laundry and ironing because it means my loved ones are nearby.
…the alarm that goes off in the early morning hours because it means that I'm alive.
…weariness and aching muscles at the end of the day because it means I have been productive.