Liv's 2nd Birthday Party and the magical 321 cake
Spent the morning celebrating this little lady's fabulous 2 years <3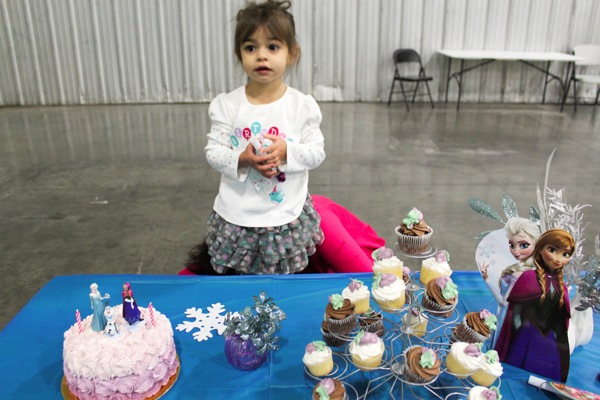 (My mom was holding her so she couldn't fall)
Just like last year, we had a little family party here at the house on her actual birthdate, and waited until later to celebrate with all of our friends and family. It's fun to split them up because her real birthday is fairly close to the holidays, and she gets to celebrate even longer 😉 Cake for a month? We're all on board with that.
Since the trampoline park is her favorite spot, we knew it would be the perfect place for her birthday party.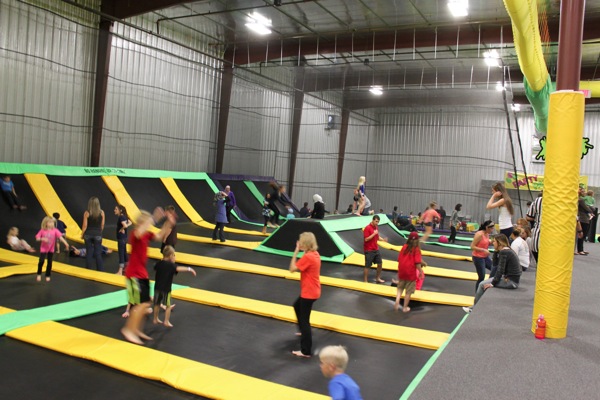 The best part was that the tiny babies up to the adults (my brothers were having dunk contests and playing dodgeball in the dodgeball room) were able to jump and enjoy. It was a blast!
I took some pictures, but most of them look like this: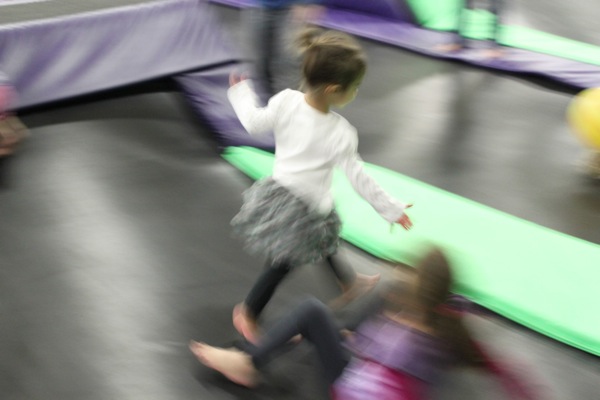 Livi is Frozen obsessed right now, so I set up a few of the party tables with Frozen theme.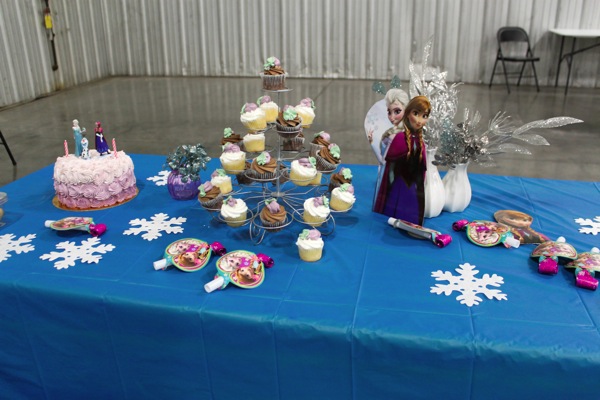 The sparkly centerpieces were made using stems I got in the Christmas clearance section at Michaels. (Each little sparkly bouquet was less than $2 to make!) The tablecloth, tissue snowflakes and horns were from Amazon, the cupcakes and cake were from the Whole Foods bakery. I just added the figurines to the top of the ombre cake: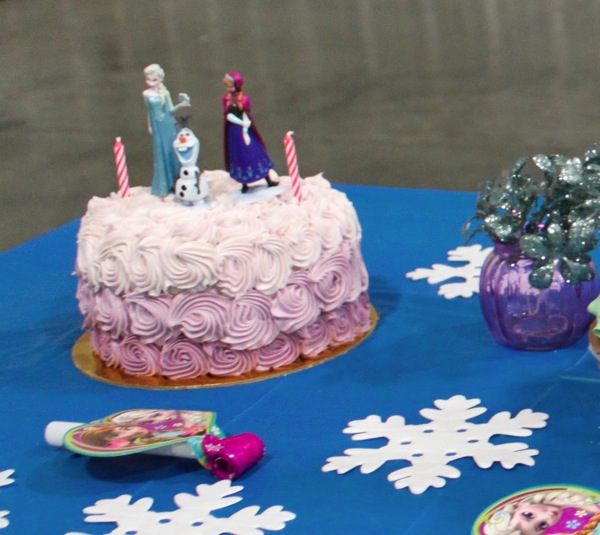 We ordered giant eegee's subs for lunch, a lemon eegee's party pack,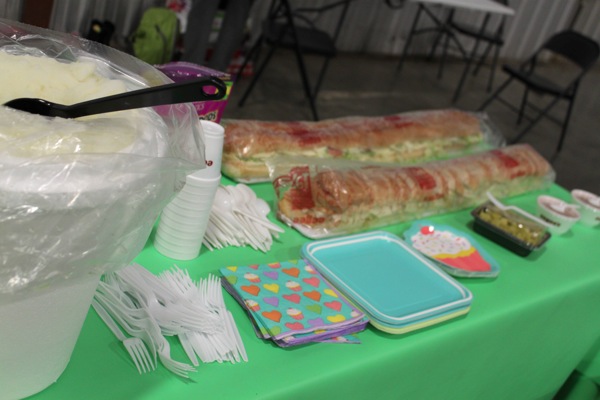 (eegee's are a Tucson thing. They're flavored slushies, and the deli sandwiches are amazing)
and the cooler was filled with juice pouches and coconut waters.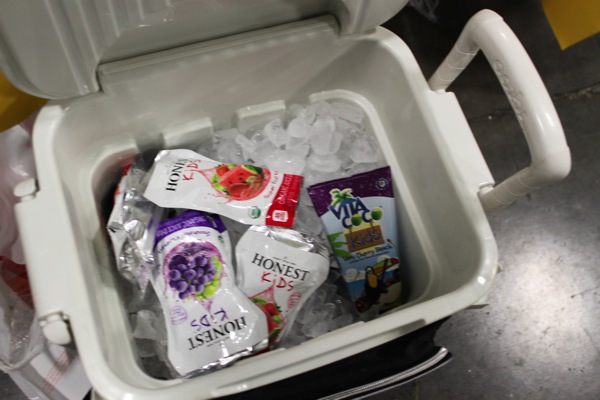 I was excited to show you guys the little favor bags I put together, but just realized I forgot to snap a pic. Fail. They were little snowflake bags filled with Frozen figurines, crayons, bubbles, and Annie's gummies. I made the name tags with the kids' names and snowflake stickers. They came out so cute!
It was fun celebration for someone who makes our hearts so very happy <3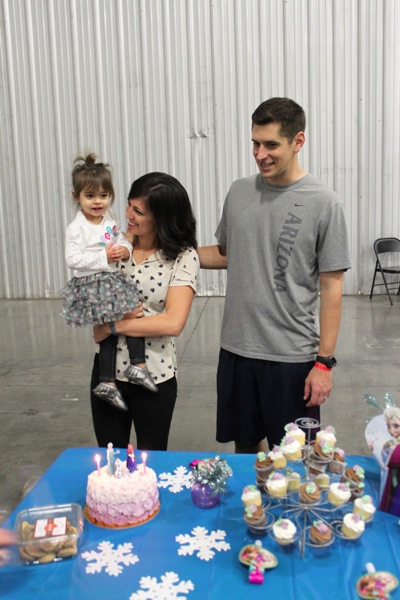 We were especially thankful that our Tucson family and friends could all be there, along with my MIL who came to celebrate us. It's been wonderful having her here, especially since we're moving soon.
We're off to take her to a movie, but before I go, I have to tell you about this cake my mom brought over last night.
In a ziploc bag, you combine one box of chocolate cake mix and one box of angel food cake mix. She said you can mix and match different cake flavors.
It's called a 3-2-1 cake:
3 tablespoons mix
2 tablespoons water
1 minute in the microwave.
Just lightly grease a coffee cup with nonstick spray:
add the mix,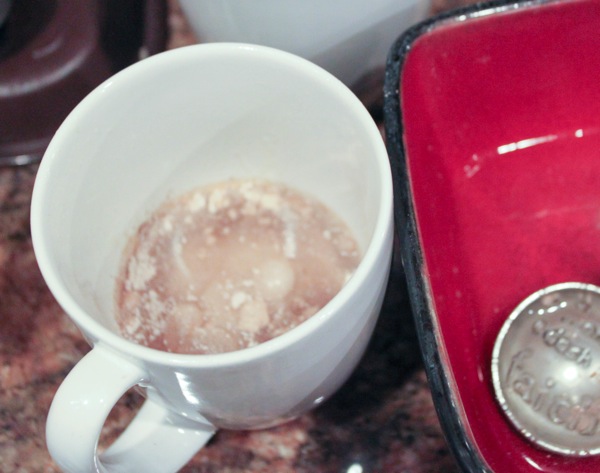 water,
stir and zap.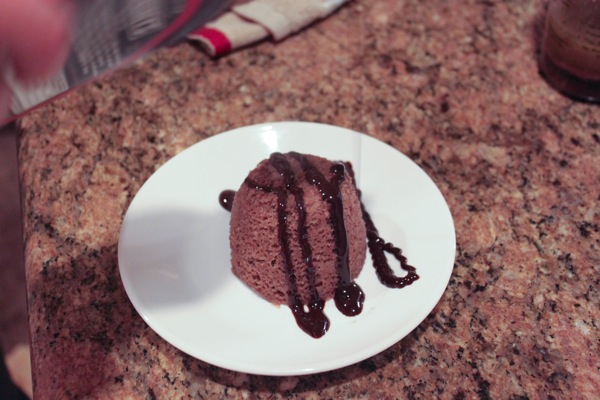 It was life-changing. Perfect for a single serving sweet treat!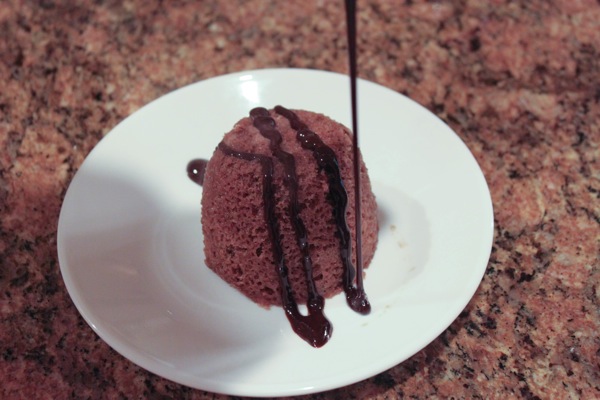 Hope you enjoy the rest of your day!
xoxo
Gina