Movie switcheroo + a Vitamix winner
Hi friends <3 Thanks for all of the sweet comments about Livi's birthday party. She had a blast! She was EXHAUSTED from all of the partying and jumping, too. When we were packing everything up to leave, we caught a glimpse of her simultaneously checking out her gifts and trying to snooze by the gift table.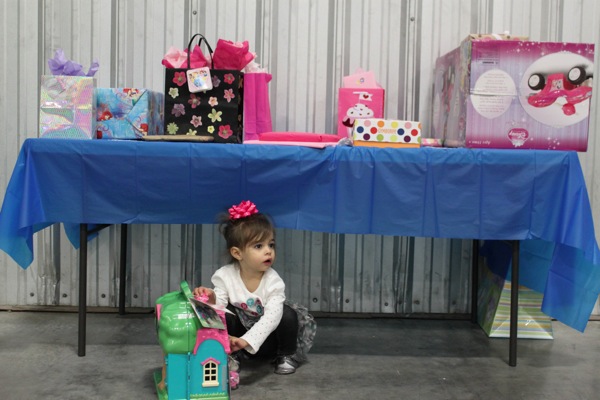 While we were unpacking, I found a treat bag for one of the kiddos who couldn't make it: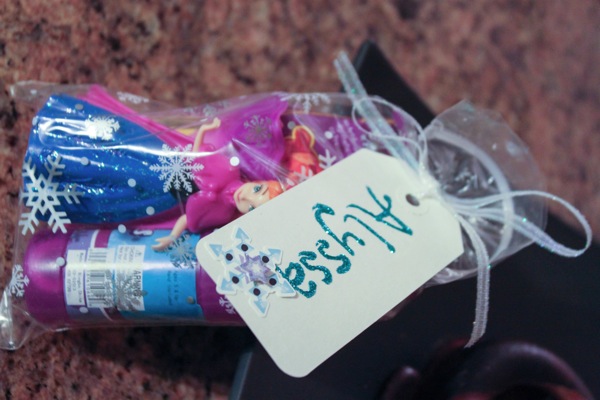 After the party, we did a little movie switcheroo. My MIL and I brought Liv back home for her nap, while the boys went to see Lone Survivor. When the Pilot got home from their movie, the girls all went to see Saving Mr. Banks. Such a beautiful movie! I had no idea that it was a crier though, and found myself holding back dinosaur tears for most of it.
This is what happens when I got my own popcorn: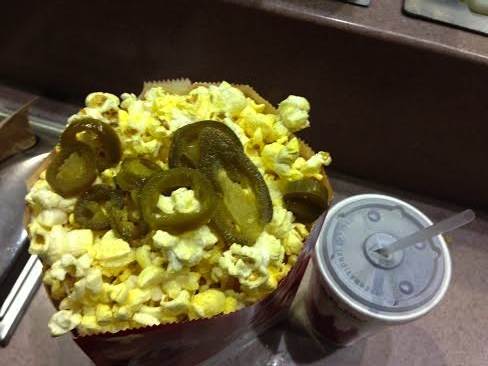 After our movie, Livi and the Pilot were on the way to meet us all for dinner. We decided to take my MIL downtown for her last dinner in Tucson, and went to Proper, which has become one of our favorites.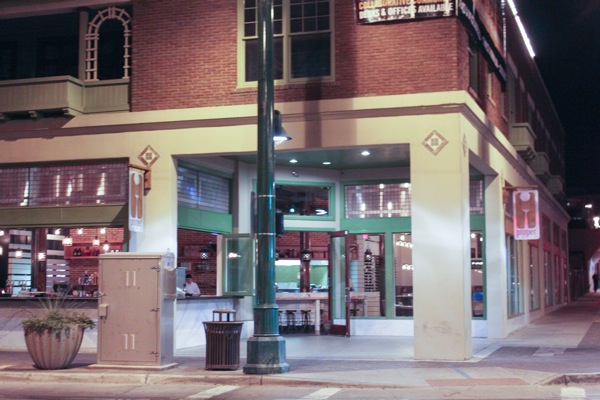 My nana was telling us that a long time ago, Proper was a drugstore. Now, they serve a variety of dishes with Mexican and American flair, and use local ingredients.
I tried the Proper salad, which had duck, goat cheese, pomegranate arils and a light vinaigrette: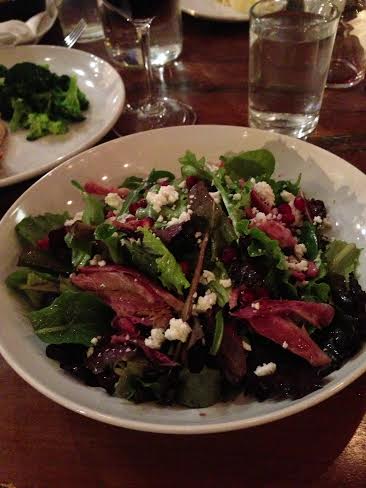 It was amazing.
The rest of the evening was spent walking down Congress, checking out the little shops and restaurants, then back home for the train wreck that is The Bachelor. (That KISS!! WHAT?!)
My MIL leaves early this afternoon, so we're off to enjoy one more morning with her! Be back later today with a post on the NASM Weight Loss Specialist course 🙂
Have a happy Tuesday.
xo
Gina
Thank you SO MUCH to everyone who entered the Vitamix giveaway!! I loved reading your comments and tweets to enter… I can't believe we had over 5,000 entries. If you did not win, be sure to participate in this year's Winter Shape Up (starts Monday!) to enter some awesome giveaways we have set up.
Congratulations to the lucky Vitamix winner: TORY! (Check your email- just sent you one!)