Meg: Fashion Resolutions for 2013
I love making New Year resolutions. The idea of a fresh start is so motivating! This year I have an impressively long resolutions list…which I'm in the process of putting into an inspiration board J
While thinking about all of the things I'd like to change or accomplish in 2013, I began thinking about some fashion-related goals I have as well. My personal resolutions are obviously going to be much more of a priority, but I figured it couldn't hurt to set some style goals!
My five fashion resolutions (with pictures from my 2013 Pinterest board):
1. Experiment with hair-styles.
This could mean hair-cuts (why am I loving short hair so much?!), color, bang style, or just general day to day style! I've had the same do for a while now and I'm getting antsy for a change
2. Wear taller shoes.
I love how heels/wedges make my calves look. Why shouldn't I celebrate that more during the year?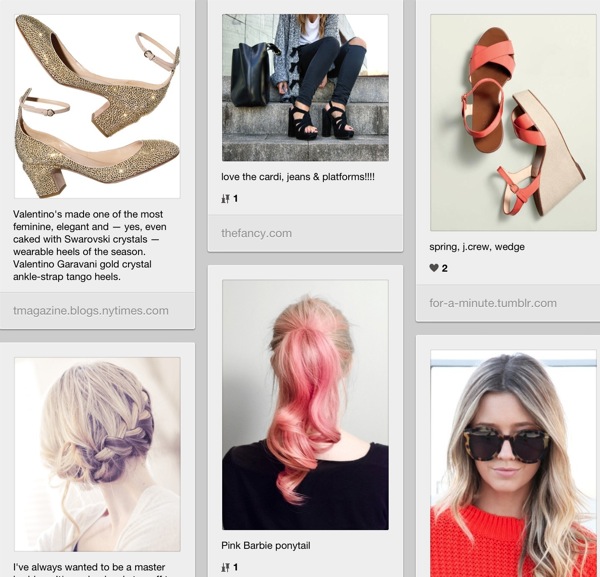 3. Wear more lipstick. 
I know this one won't make Kyle jump up and down, since he hates lipstick kisses (HA!), but I love the look of bold red lips and I fully intend on wearing them more often.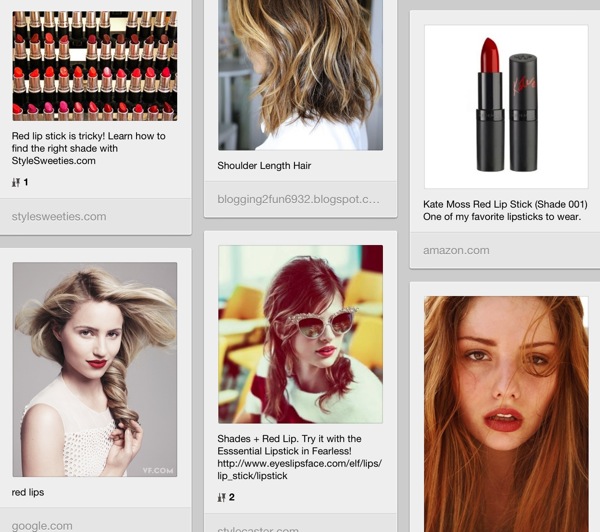 4. Care less about what people think.
I have always taken other people's opinions into consideration when I get dressed. Not this year. I will wear whatever shorts and whichever swim suit. NO CARE. If people aren't into the vintage old-lady look, they're going to have to deal with it 😉
5. Monogram everything.
I'm going to be 100% honest with you—I love monogrammed things mainly because my name is changing in May and I'm super excited. Therefore I will be needing some new accessories with MNN stamped all over them 🙂 Plus, monogram is so darn classy.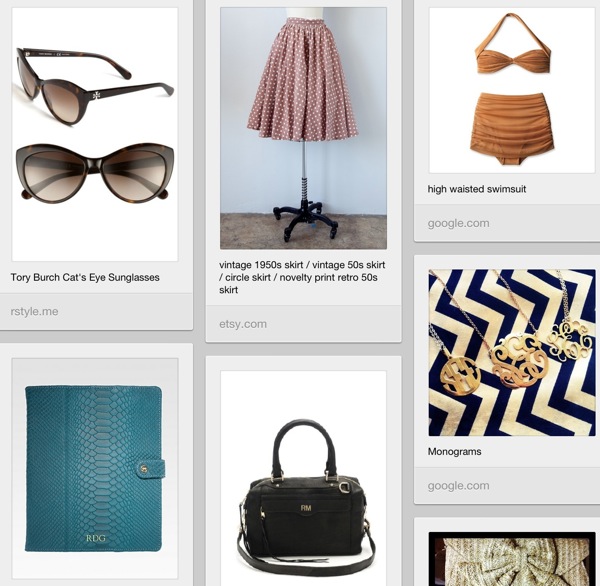 There you have it. My top 5 fashion resolutions for 2013! To sum it all up, I want to be bolder and womanly and I want to wear whatever I please. Yolo, right?
What are your fashion resolutions for this year? Happy 2013!!
Xo-Meg