The other night I bought my very first maxi dress. Maxi dresses have always been a fear of mine, a fashion fear that is. Other women (ahem…Gina) can rock a maxi incredibly well, but I always felt like they fit me funny and wouldn't flatter my "pear" shape.
Despite my fears, I couldn't resist the effortless look this $12 Forever 21 maxi dress exuded. Paired with a long sleeved cardigan, Urban Outfitters sandals, Ray Bans, and my favorite handbag, I officially defeated my deep dark fear of looking frumpy in a maxi.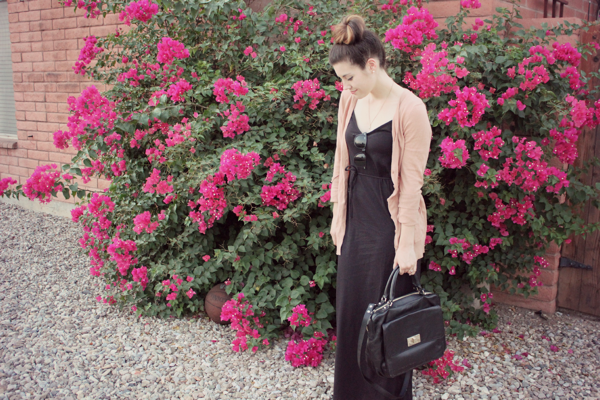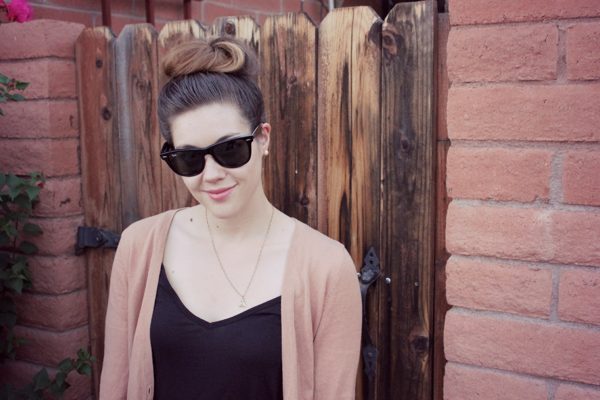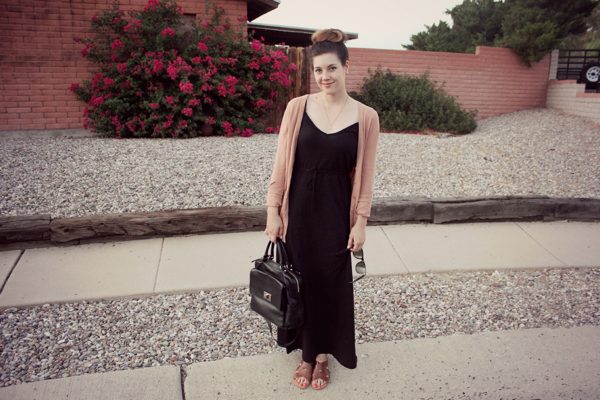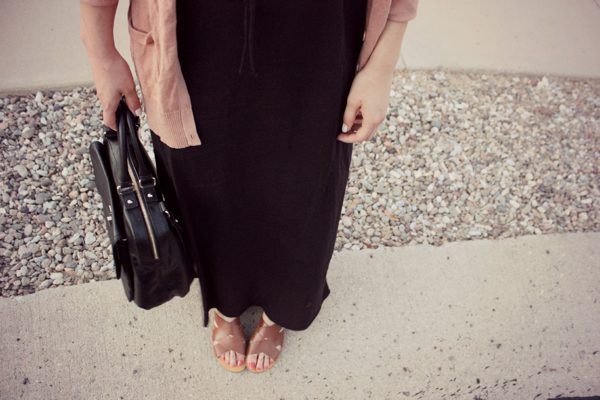 Oh, don't forget the ever-important top-knot!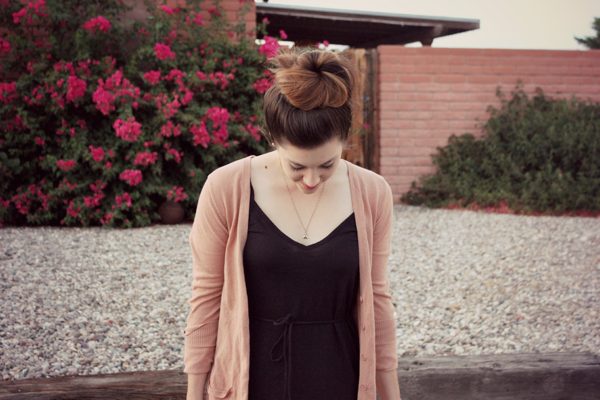 Sometimes it's easy to work yourself up over a fashion trend. The lesson I've learned from the maxi dress is to just go for it. What's the worst that can happen? Other past fashion fears: heels, short shorts, one shoulder dresses, clutches (still working on that one).
What are your fashion fears? What does it take for you to overcome them?
-Meg