Clutches
I've been tempted lately to trade in my oversized handbags to carry a clutch. Purses have always been my favorite accessories, but I'm wondering if their less complex counterpart would give my outfits a little something extra. I especially love how girly they are. What a fun way to add a bright pop of color to a dull outfit!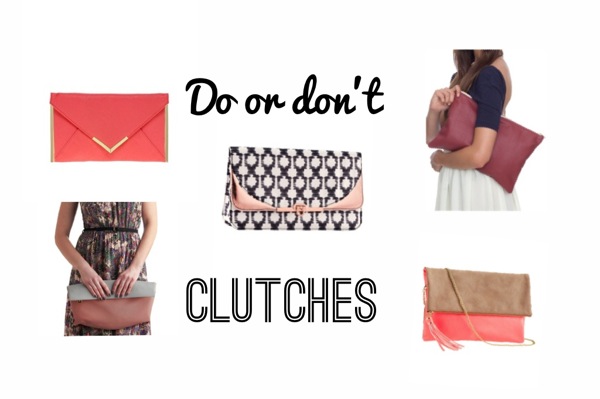 (Asos, H&M, Modcloth, American Apparel)
From a practical standpoint, clutches offer less space, which can translate to less clutter. You can buy multiple clutches for the price of one handbag. Clutches are much daintier than handbags, and they range from very large to small size.
Some celebrities that make clutching look fabulous: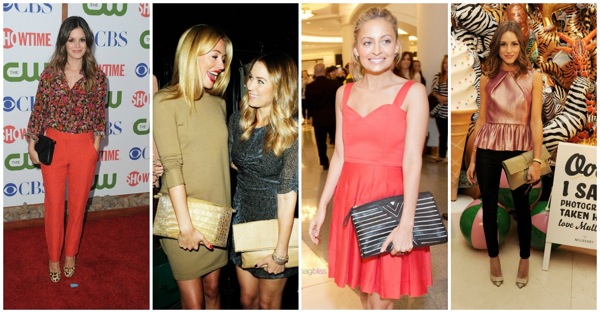 Would you swap your handbag for a clutch? I'm officially hunting for the perfect one. 
<3
Meg