My closet has always been filled with black, white, and grey because I find these colors to be versatile and ultra flattering. I have never been very experimental with color, until recently. I'm taking baby steps toward boldifying my wardrobe. I dyed a white dress bright pink a couple weeks ago, and last week I dug through my drawers and pulled out my bright colors because I'm finding that bold is best!
I went out to run errands last week and put together this outfit, using an obnoxiously bright red skirt.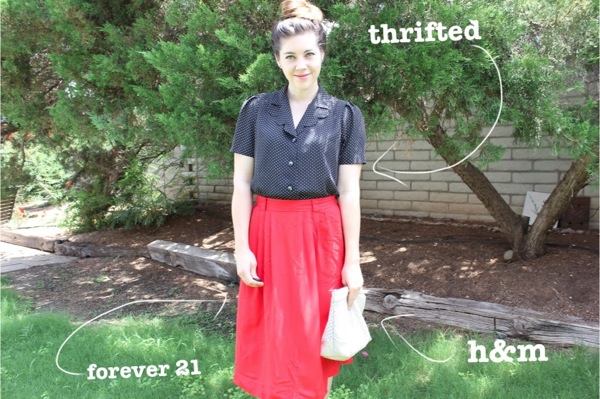 I paid $12 for this skirt and it changed my outfit completely! Neons and pastels have been gorgeous for summer, but as we're inching our way toward fall, I'm thinking jewel tones and primary colors will be the next big thing.
Two ways to wear a bold look: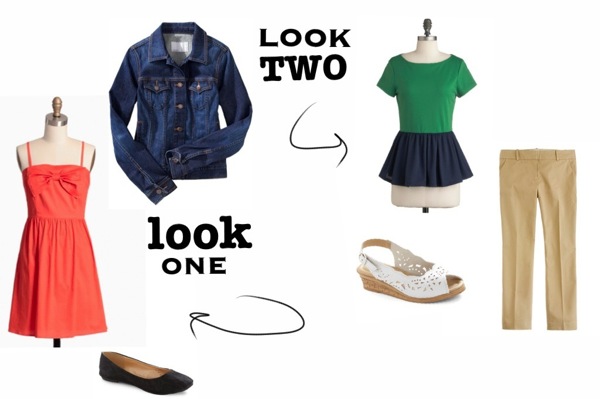 Left Outfit: Dress-Ruche, Jacket-Old Navy, Flats-Modcloth
Right Outfit: Peplum Top-Modcloth, Capris-J Crew, Sandals-MOdcloth
Be bold and turn heads!
Xo-Meg