As much as I love rocking a top-knot, it's not always polished enough for dressy occasions. Here's a simple and lovely upgrade that looks much more put together.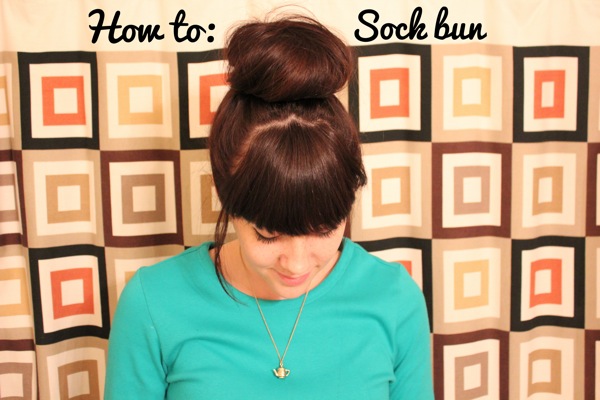 The biggest tip I can give when trying the sock bun is to practice. You probably won't get it perfect it the first time you try, but keep trying! Start out with a slick ponytail on the top of your head.
 (please excuse my horribly bad part!)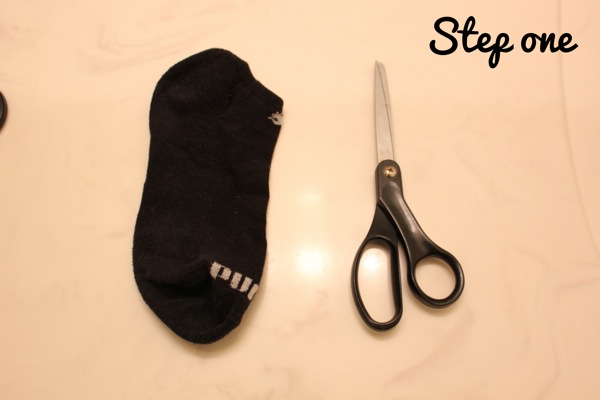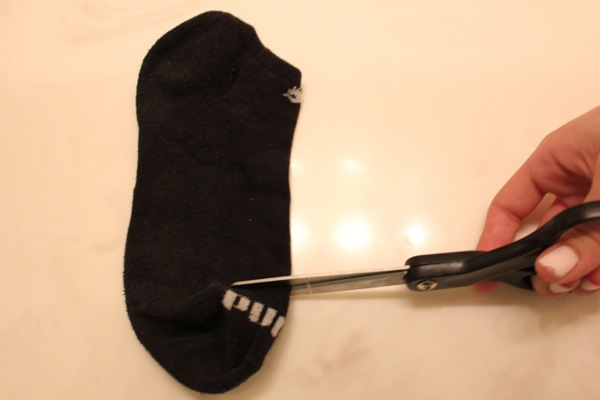 Cut the toe off of a new (or WASHED) sock. I opted for a clean used sock 🙂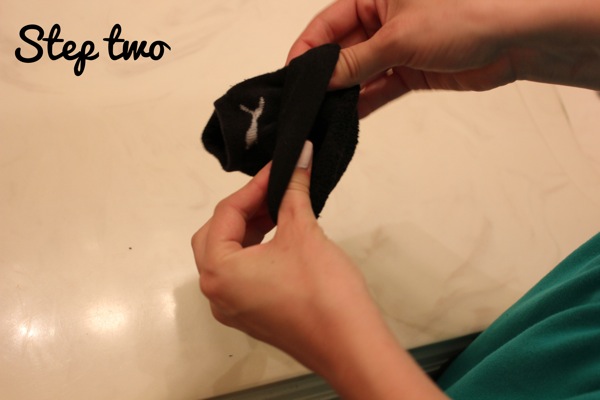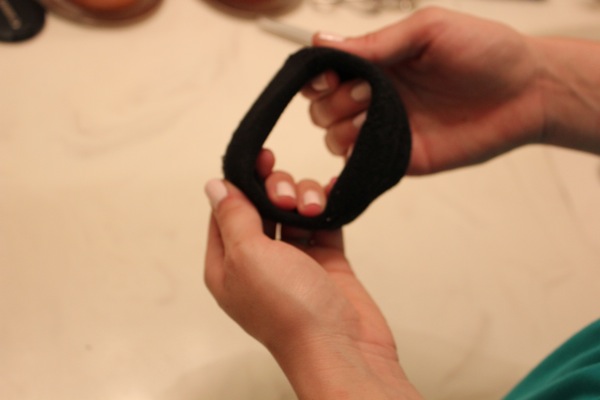 Roll up the sock so until it's shaped like a thick band.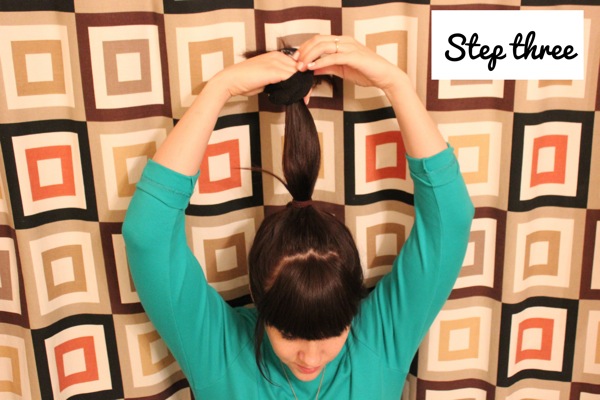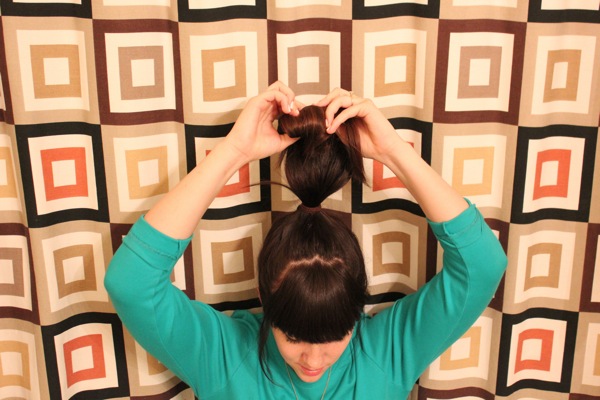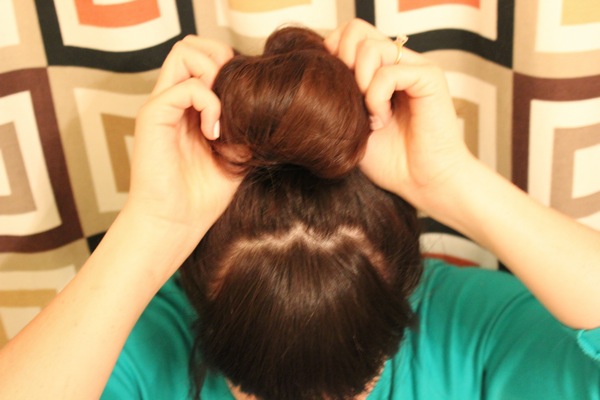 Starting toward the end of your ponytail, begin rolling your hair using the band. Flip the sock down as you go. This is the part you'll need to practice!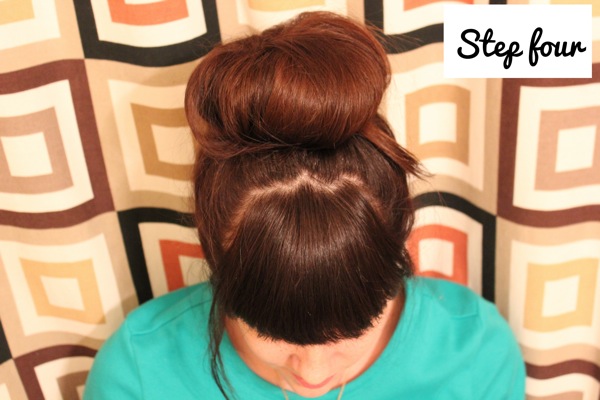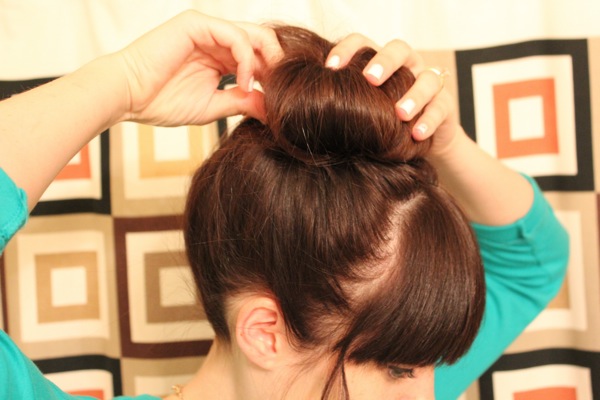 Tuck in any loose ends and secure with a bobby pin.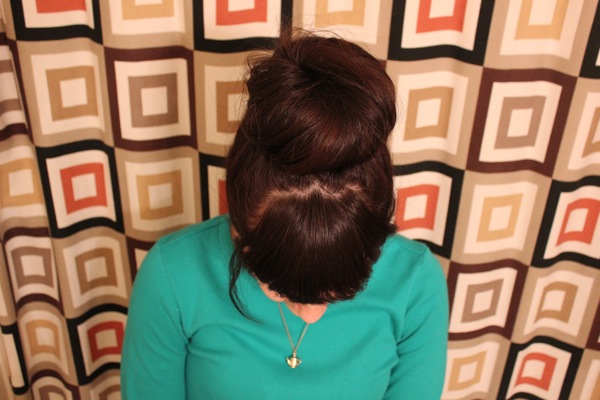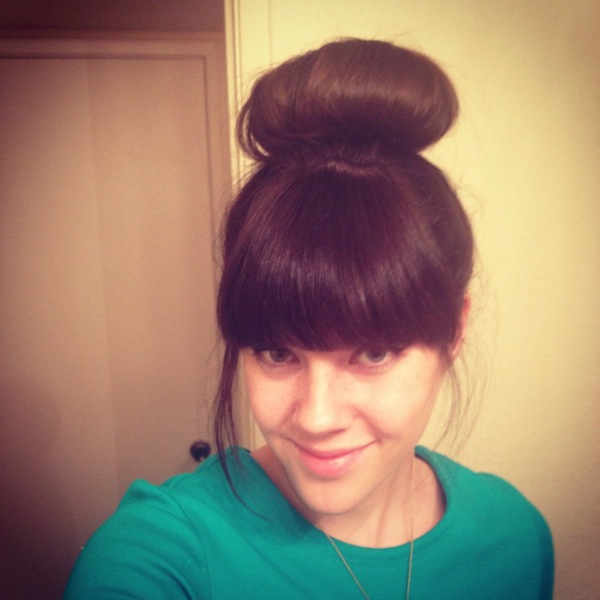 There you have it! A much more chic take on the top-knot. Wear this to a wedding or on a hot date and prepare yourself for compliments 😉
Xo-Meg