The last two weeks have been JAM PACKED with moving, cleaning, rearranging, and adjusting. We are officially moved into our new place. There are still boxes stacked up in our guest room but we are definitely feeling settled. I am absolutely loving our new space! It's much more updated than our last home and it feels much more cozy. We downsized a bit and it has been the best decision ever! Less space equals less to clean…just saying.
Thought I'd leave you with some "instafashion" until I can get you guys the next "Weekend Wears". If you don't follow me yet, my Instagram name is @azbosslady!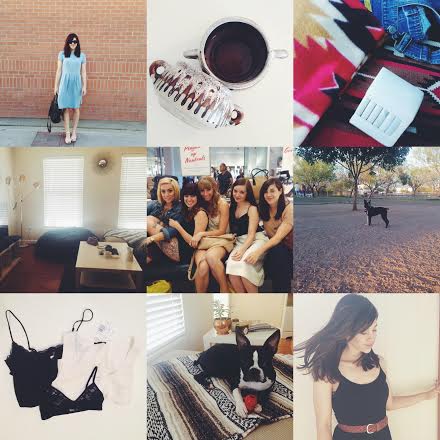 Top Row left to right: new chambray dress I got from H&M, thrifted ceramics that now house baby cacti, and thrifted goodies!
Middle Row left to right: Our new living room! Not fully set up but close, my besties and I shopping the other day, Luna at the park.
Bottom Row left to right: New Forever 21 goodies including an adorable bralette that I'm obsessed with, Luna again on an authentic Mexican blanket (I cant seem to get enough of the southwestern décor!), and lastly my new "do" that features some new blonde highlights  🙂
A couple recent looks that I especially love: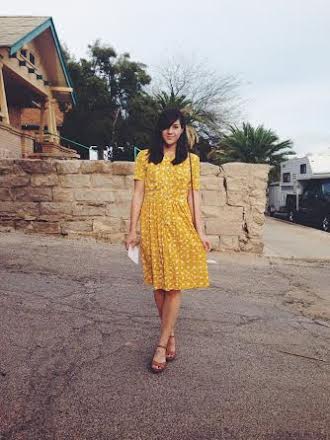 I wore an awesome vintage dress I got from Buffalo Exchange, Old Navy wedges, and a vintage Coach bag to my good friend's wedding this weekend.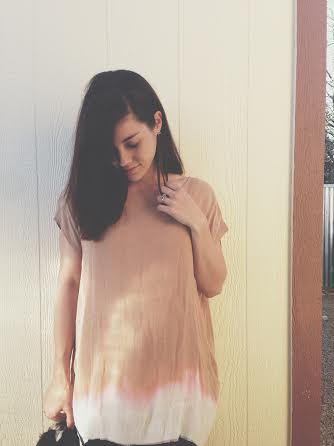 My new Hackwith Design House "Mohave Top" features an unfinished hemline and a dipdyed bottom. I AM OBSESSED. Perfect for Spring.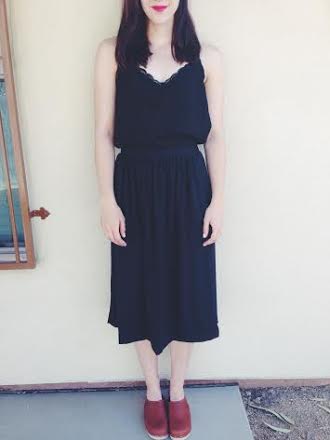 Finally I wore this awesome vintage skirt, a lace top + bralette from Forever 21, and a pair of Lotta Swedish clogs. Clogs are making a come back and I am very excited about it! 
I spent my Sunday FINALLY relaxing after the chaos of moving. Gina and I had a blast spending some "sister time".  I'm feeling rejuvenated and ready for the week! What did you do this weekend?