Misheard song lyrics + new Family posts
Hiiiii 🙂 Happy Monday! How's the day going?
Sunday was so glorious. I started the morning off with an orangetheory class, which was the perfect power mix of plyo and intervals. I'm not sure if I just had a time when I picked weird days to go, because the last two workouts have been particularly awesome. It was sunny and perfect out, so we decided to hit up the farmer's market after breakfast.
I got a Green Fix smoothie when we got there, which is a mix of various greens (kale, spinach, dandelion greens, parsley), banana, flax, filtered water and apple. It definitely has a very *green* taste to it, but was perfect after a sweaty OTF workout.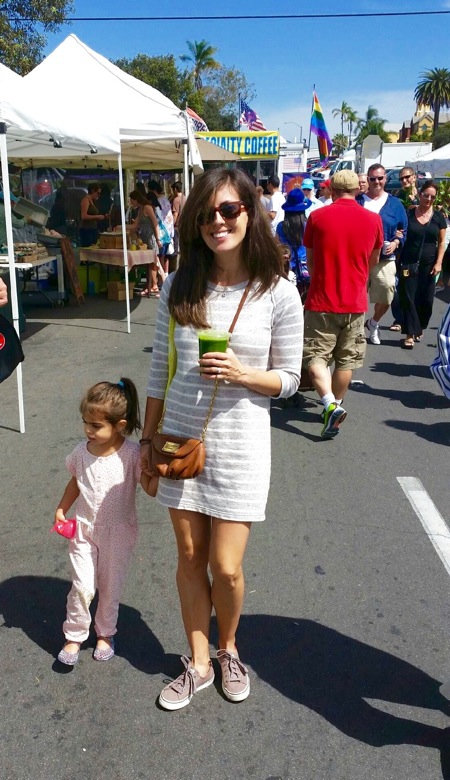 (dress is old from gap –looks like this one is this year's version- shoes are Ked's from Nordstrom Rack and Livi's little romper is from gap. It kind of looks like a little pajama work-suit, and we joked that she looked like she was off to work at the cute factory.)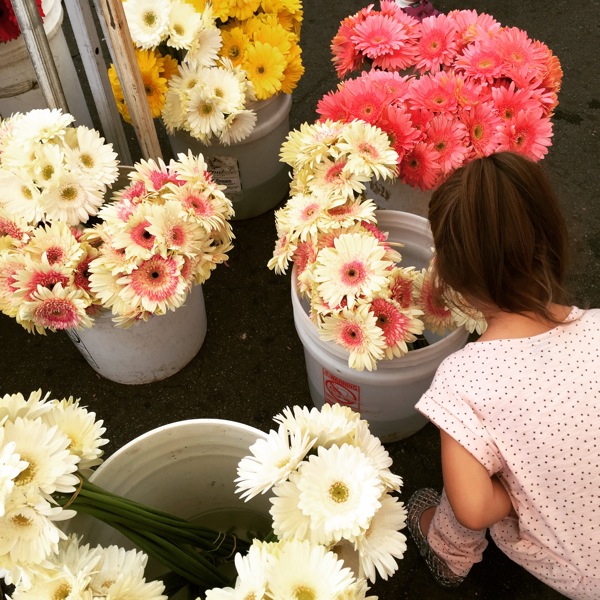 The usual vendors were there, with tons of fresh produce, dairy, meat, fish, handmade goods, flowers, and FOOD.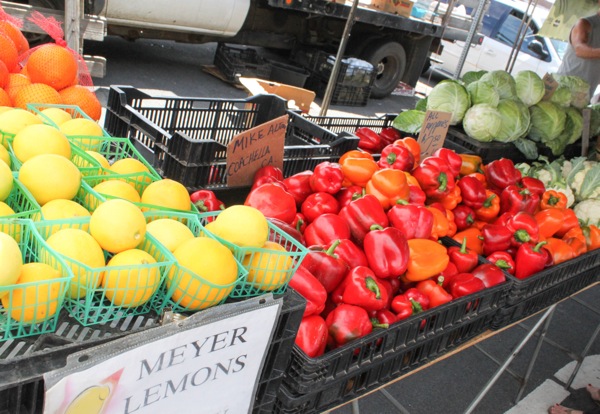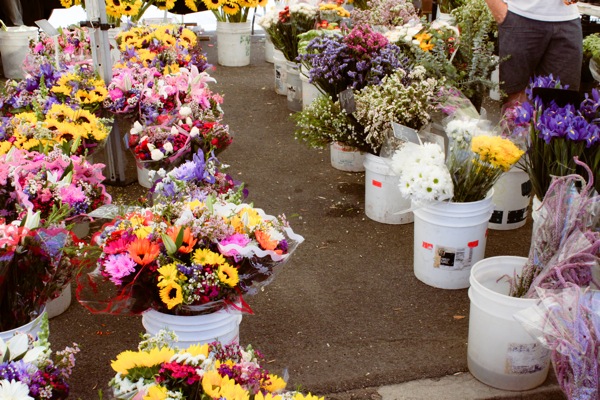 The Pilot got an Indian platter, and I decided to roll with an acai bowl. It was perfect on a warm day, and I loved that this vendor blended cacao and coconut water with the frozen acai. Definitely going to try that mix at home!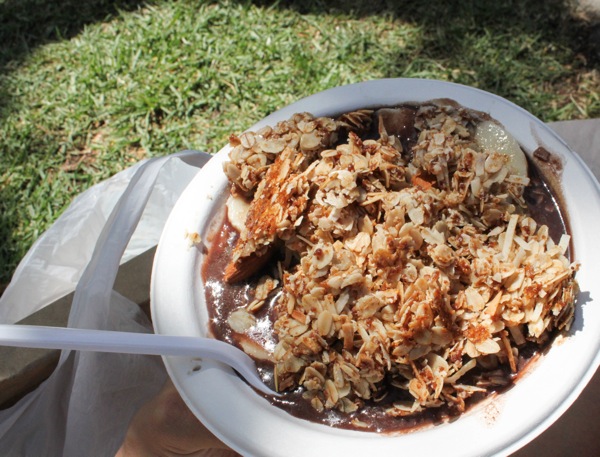 We picked up some asparagus, berries, flowers and peanut butter. (The Pacific Beach PB is to diiieeeee forrrr.)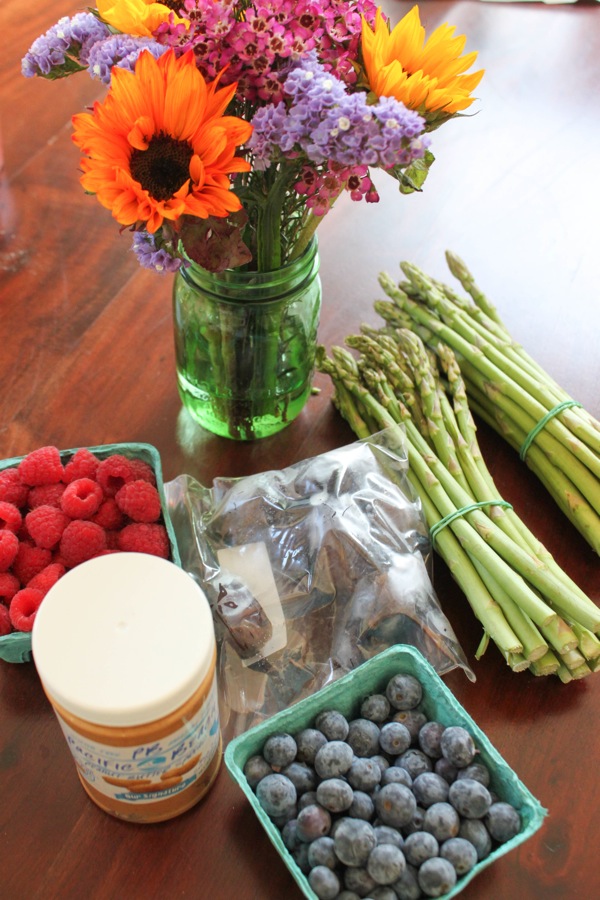 This is totally random, but can we talk about misheard song lyrics? Livi LOVES the song "Uptown Funk," and sings along with it on the radio. It's beyond adorable, and also hilarious because she hasn't quite mastered the "n" sound on "funk." Since it's on all the time, we hear it a lot, and it was stuck in my head ALL DAY yesterday. But here's the thing: with how much I hear it, I don't really know all the words. There's this one part I always sing in my head: "cooler than a freeze-dried hippie."
The REAL words: "Smoother than a fresh jar of Skippy."
I don't even know.
Anyone else totally screw up song lyrics?
Some of my classics:
I'm a rebel by morning. (They used to play it at country bars when I was in college. "Amarillo By Morning.")
If you ain't no punk, holler we want FREEDOM. (Real words: "We want prenup," from "Golddigger")
But your booty don't need a spanking. ("But your booty don't need explaining" from "Talk Dirty to Me")
I'm excited to read these haha.
Hope you have a wonderful day!
xoxo
Gina
Check in with today's workout here!
NEW on the Family page: Some special extra posts will be going up starting this week, if you'd like to check them out! xo