20 healthy, on-the-go breakfasts
Hi friends! How's the day going? Your comments this morning were cracking me up. SO many good ones! I'm also glad I'm not alone with totally mishearing song lyrics. "Starbucks lovers" was a debate between the Pilot and myself before we finally googled it. I was just excited because we met at Starbucks. 😉
The day started off with eggs, berries, an awesome BODYPUMP class, and this glorious smoothie while watching Liv do gymnastics. I've had this recipe pinned forever, and finally remembered to make it this morning!
Ashley's oatmeal cookie smoothie: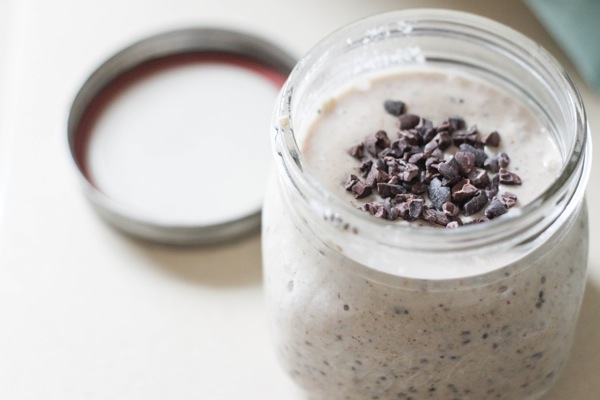 It tasted like a cookie dessert, and was perfect after teaching. I ended up forgetting the banana, and added lots of cinnamon and a pinch of nutmeg. It tasted like pureed cookie dough. I think it needs to happen again tomorrow.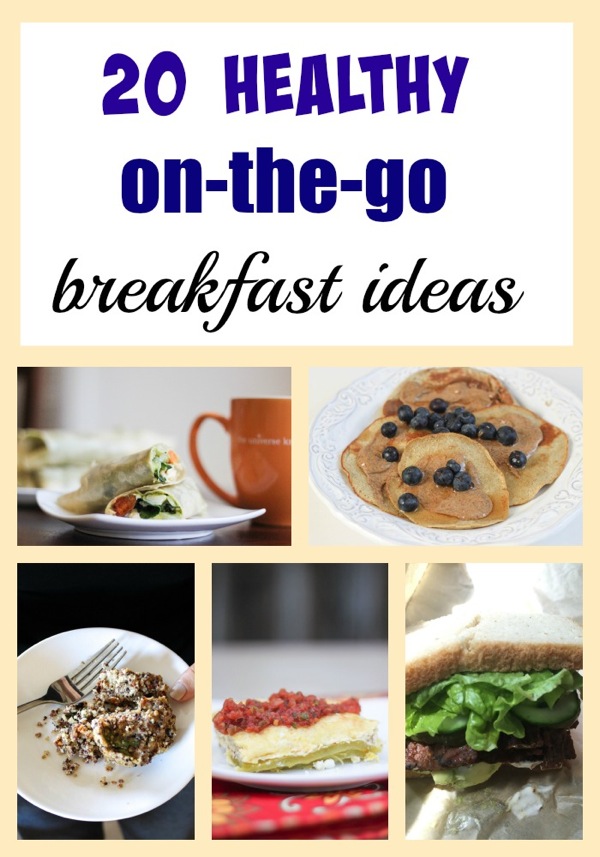 Breakfast is usually eaten in two parts: an egg burrito or egg scramble before teaching, and a smoothie, chia pudding, or breakfast cookie creation afterwards. I'm used to packing up breakfast on the go, as it's something I did in college (though my choices then were usually plain oatmeal, or some weird Atkins bar and a latte), when I interned at the hospital, when I worked full-time in retail management, and when I was doing the super-early personal training sessions.
Here are some of my all-time favorite quick, easy, and healthy breakfast ideas:
(Many of these can be made the night before)
Breakfast cookie. The classic never dies.
Grain-free chocolate chip muffins. Make a batch to last a few days and store in the freezer. Enjoy with a couple of steamed eggs.
Perfect protein pancakes for the week. Heat, slather with some nut butter, top with berries, and eat!
Protein French toast. Make a huge batch and freeze.
Deli wrap. This sounds so weird, but I LOVE sandwiches for breakfast. You'll get an awesome mix of satisfying carbs, fat, and protein; plus, it's a fun way to switch it up.
Peanut butter toast with sliced banana and cinnamon.
Quinoa muffins. SO good.
Or overnight oats in the slow cooker.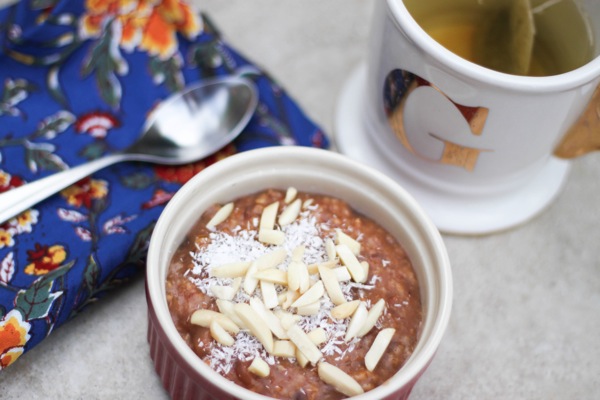 Perfect microwave banana oatmeal.
Breakfast cookie dough cereal. Mix the dry ingredients the night before, top with berries, then pour your milk just before eating.
Green chile breakfast casserole. Even better wrapped up in a brown rice tortilla with salsa.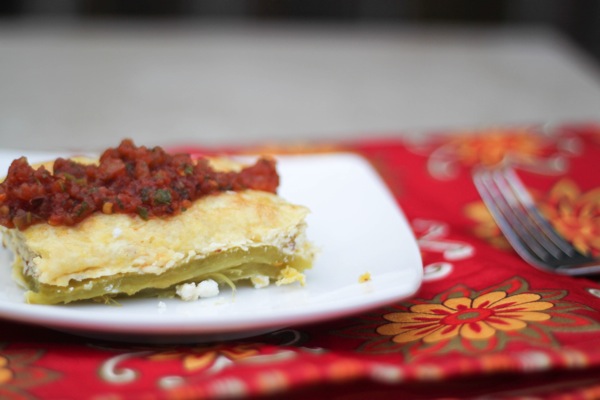 On-the-go power protein cookies.
Two steamed eggs with berries and a piece of toast.
Gluten-free orange chocolate chip muffins.
Anne has some great ideas here!
Baked sweet potato with almond butter and cinnamon. It sounds like a weird combo for breakfast, but is really satisfying!
Make-ahead breakfast burritos.
Banana split smoothie. For an even quicker breakfast, put the ingredients in the blender in the fridge. Blend in the morning, and go!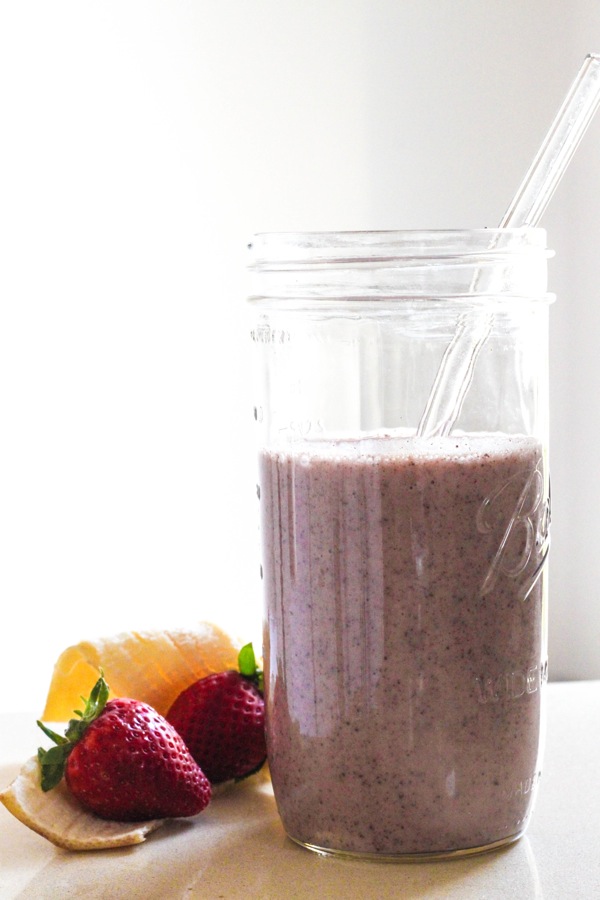 Do you take breakfast with you to-go? What are some of your favorite portable options?
Hope you have a great night! I'm going to start planting our little spring garden (beefsteak tomatoes, strawberries, mint, basil, flowers), re-film some workout videos (you can hear dogs barking and skateboarding in the background. Fail), and get ready for spin. <3
xoxo
Gina
Last chance to check in with your March workout! New calendar will go out Wednesday, so be sure to sign up for the newsletter if you'd like it. I'll also pick a giveaway winner from the check-ins tomorrow for a new lulu tank. xo