Hi guys 😀 Happy Monday! How's your morning going??
Last night, we went to dinner and a movies with Jeni 🙂
I rolled with the salmon salad instead of the usual salmon and veg at Longhorn to switch things up a little:
(balsamic on the side, no cheese, no croutons)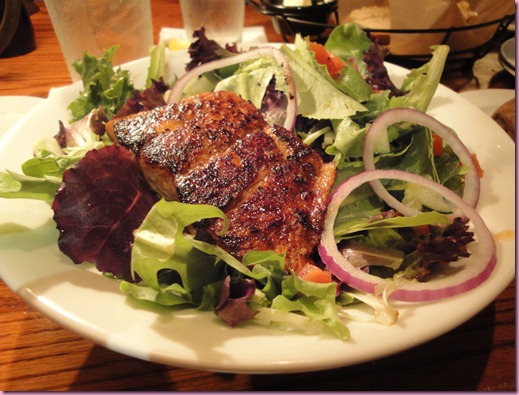 + a plain baked sweet potater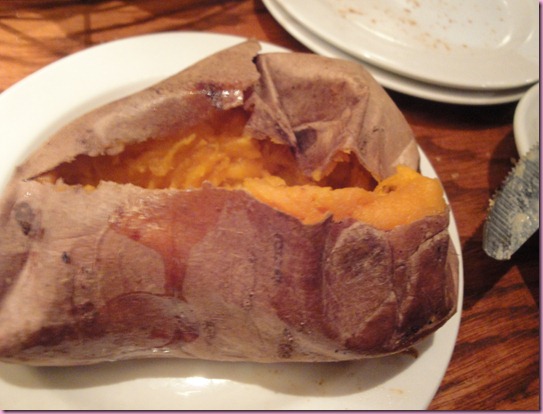 It was pretty delicious- I'd been hankering for Longhorn. (Funny that one of my fave places in Valdizzy is a steakhouse, but the food is pretty good)
Then we went to see Inception…
Mind <—— Blown
The fact that I stayed awake says a lot –I'm a notorious movie snoozer– and I can't stop thinking about it. Are we alive right now, or in a crazy dream??? Just kidding…. kinda. Haha 🙂
This morning, I decided to have some Cullen juice to start the day.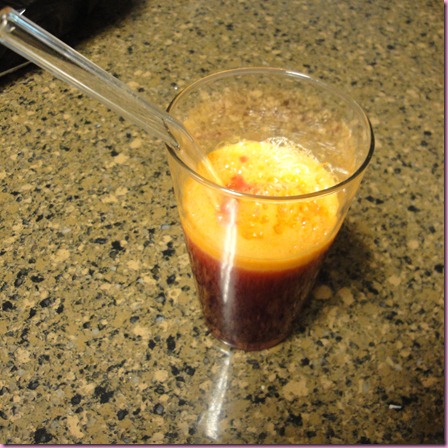 –carrots
-1 giant organic Fuji apple
-1/4 huge beet
-nub of ginger
Slurped up with a glass straw.
For the "meat" of my b-fast, I broke out the newest addition to our bread family: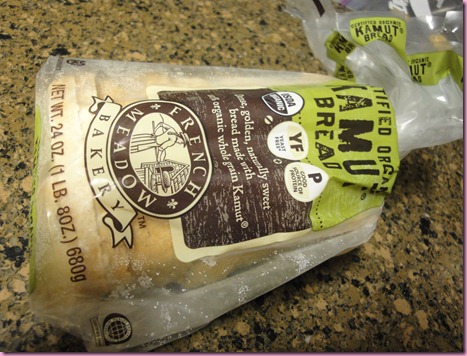 Kamut bread! Have any of ya'll tried it?? (Note: I always keep frozen bread in the freezer, chisel off a piece when I want some and put it in the toaster. This way, it doesn't get old in the fridge)
Whole Paycheck was out of millet, so we decided to try something new- LOVE the ingredients. Kamut flour, sea salt and water. That's it!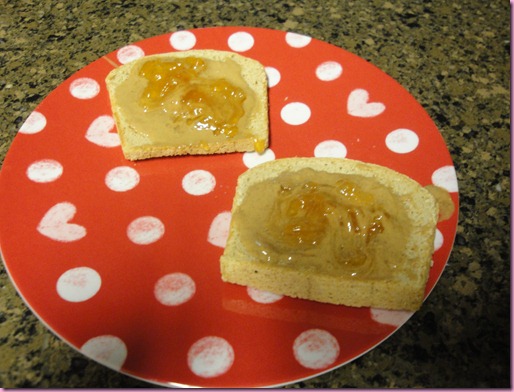 It tastes kind of like wheat sourdough– a little tang to it, dense and chewy.
I think I have a new bready love 🙂
The pilot is going into work a little later, so I'm going to make him some b-fast and then get to work!
Have a wonderful day <3
xoxo,
Gina
See ya later this afternoon with that new smoothie recipe + how to create a workout schedule
Today's workout jam: "Waka Waka (This Time For Africa)" by Shakira. I used this for the Zumba Song of the Day about a month ago, but I'm still obsessed with it 😉 It makes you want to run, dance, spin, shake—so fun 😀