Sup bloggies?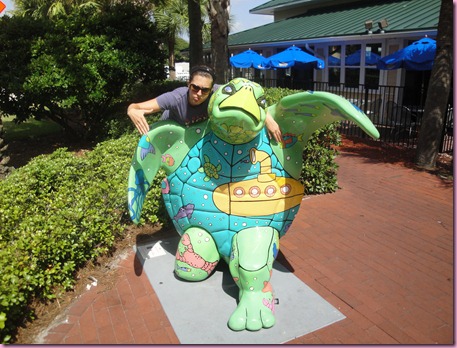 Hope your Sunday has been lovely <3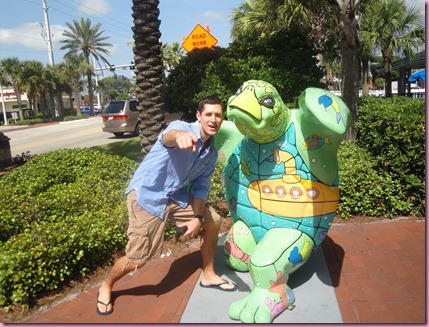 This morning, I crawled out of bed and walked to the yoga studio for a 90-minute Power Yoga class.
It was…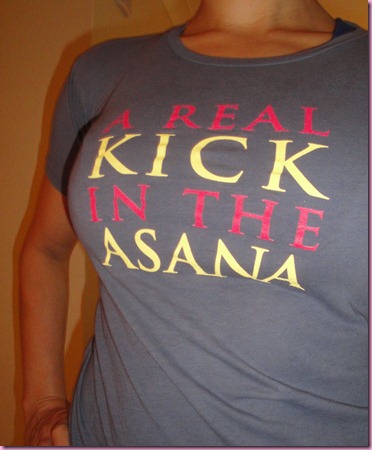 For realz.
It was everything I ever needed.
The instructors at MBody Yoga have given very appropriate yoga pep talks in the past two days.
Yesterday's message was to forget about yesterday and not worry about the future so much. She said "all you have is RIGHT NOW." Simple enough, but I needed to hear it from someone else, especially with everything coming up.
Today's yoga speech was about challenging yourself in everything you do. You could approach it like "whatever, I've done this before" or you can find something NEW by challenging yourself and working harder in the otherwise ordinary moments. You have to work hard for what you want… if you just sit back wishing, it will never happen.
I walked out of the studio as a yoga noodle and met the pilot for brunch.
Same wrap as yesterday + hummus.
The girl decided to press it with the panini press.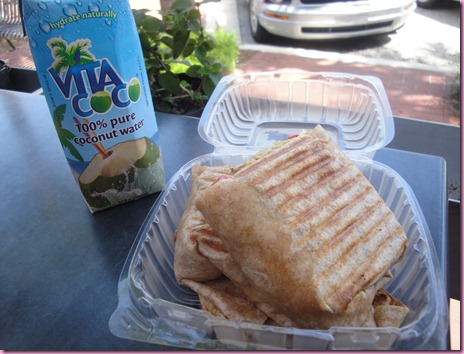 I wanted to kiss her 🙂
It was GLORIOUS.
Veggies, goat cheese, hummus and kalamata olives on a whole wheat wrap.
Warm and melty…
No words, only foodgasms 🙂 Would this be considered a crack wrap??
(The pilot had crab cake hollandaise and bacon from a diner—I was tacky and brought my food with me so we could dine on the patio together)
On the way home, we stopped at Fresh Market and Whole Paycheck.
Shared these veggies chips: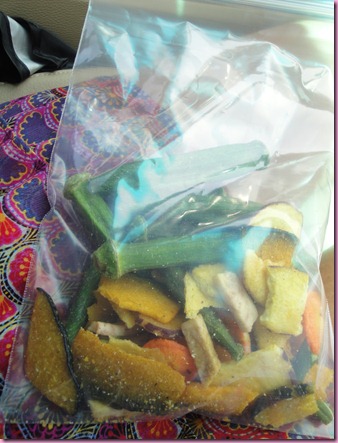 I just picked up Bella from funny quotes lady's house (a client), grabbed groceries from Wizzle, along with THIS: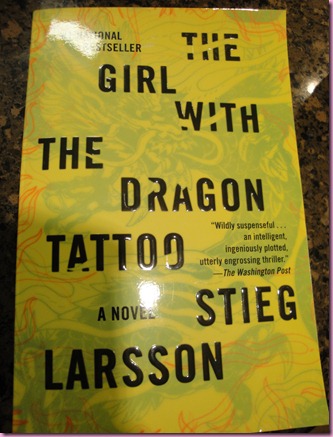 A little late to get on the bandwagon, but I'm excited 🙂 Have you read these books???
Off to Longhorn for salmon salad and then movie time- Inception.
See ya in the morning!
xoxo,
Gina
Upcoming:
–Green-a-colada recipe
-A post on how to create a workout schedule