Hey hey! How are ya? How was the weekend? Ours was filled with glorious monsoon rain, and while it changed some of our plans, it was amazing. It's cooled down a ton over here, and I feel like it's been such a mild summer compared to Tucson's typical desert oven style. I'd love to hear what you were up to!
Before I get into the weekend recap, I have to share a couple of pics from girls' night. We had cooking club here at the house, and since I got to choose the theme, we all know what/who I picked. Ina Garten FTW. 
Of course, I had an enormous cheese board ready to go,
 
plus lots of sangria,
and the infamous drink markers made the trek from Valdosta. (I added some cowboys to the pile just for good measure.)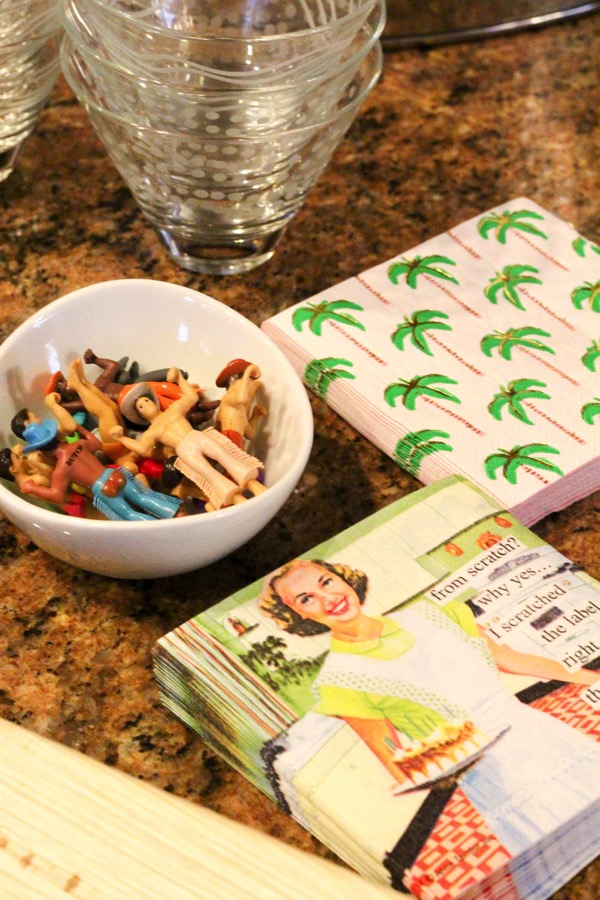 This was easily the biggest cheese board I've ever made. It had different types of meat (prosciutto, salami, and capocollo), all the cheeses (truffle cheese, caramelized onion cheddar, Iberia, manchego, herbed goat, goat brie), raspberry preserves, olives, dried cranberries, peaches, apples, grapes, truffle almonds, cornichons… I think that's it? OH, and dark chocolate. It was my first time adding dark chocolate with almonds to a charcuterie board and I feel like we need to make up for lost time.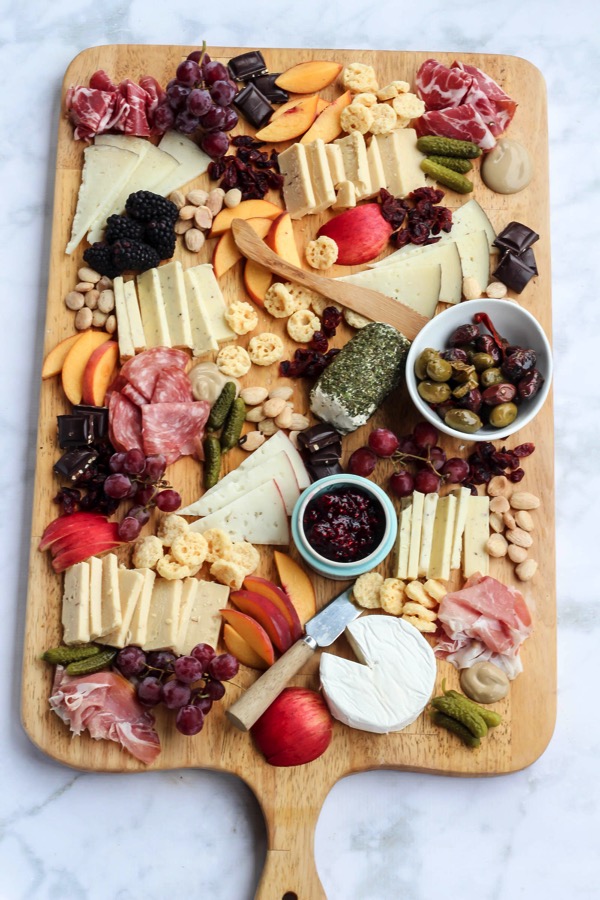 I should have snapped some pics of the other dishes, but I usually had sangria in one hand and some type of cheese in the other. Everything was AMAZING. I think the star of the show was this ridiculous dessert. I can't wait to make it for a family get-together. It was a dream come true. (And with Tate's gluten-free cookies, it was gluten-free.)
For my entree, I made Ina's turkey lasagna. If you're looking for a perfect lasagna recipe, this is it. All of the ratios are ideal, it isn't soggy, the flavors are perfect, and Ina is just a legend. 
 
We ended up chatting, drinking sangria, and snacking until late. Madre had the kiddos at their house, and she brought them home in their jammies for bed. Of course, they were wide awake and sat at the dining room tables crushing the rest of the cheese board and giggling. The cutest ever. 
Friday night, we had plans to meet up with friends for swimming. When the pool was closed for lightning, we went back to their house for chips, salsa, and margaritas. We came home in the rain, and I fell asleep 10 minutes into Shameless. I just started season 8 and am REALLY trying to finish up before the new season begins. Pure dedication haha. 
Saturday, we hung out at the dance studio, hit up Whole Foods for lunch, and I got some work stuff done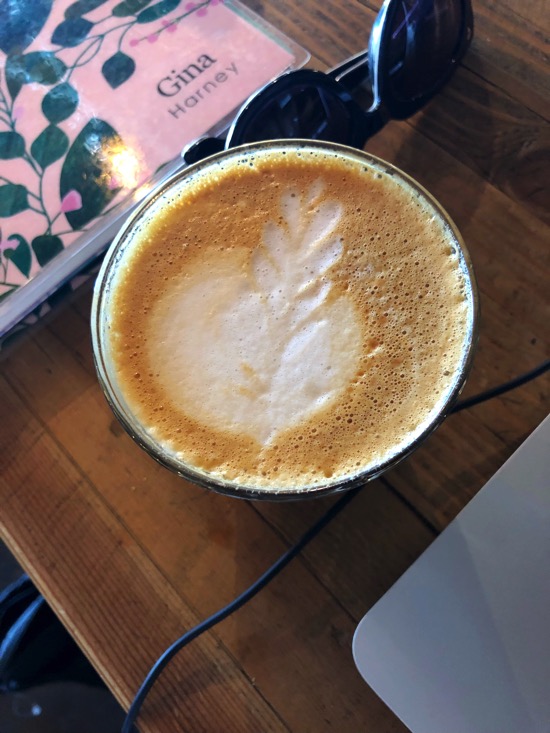 and chores around the house. We met up with some friends for dinner,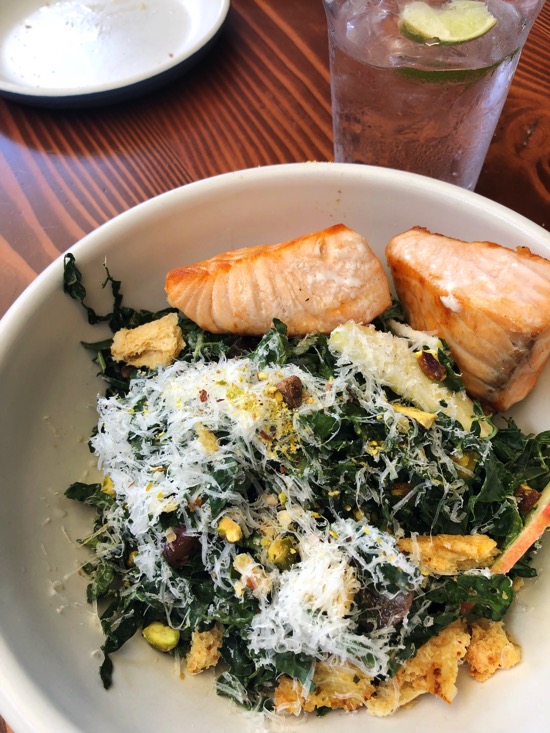 and hung out at madre's for a bit. I had plans to hit up the gym but decided to take an extra off day after my back injury and feeling off all week.
Sunday was crepes at the market,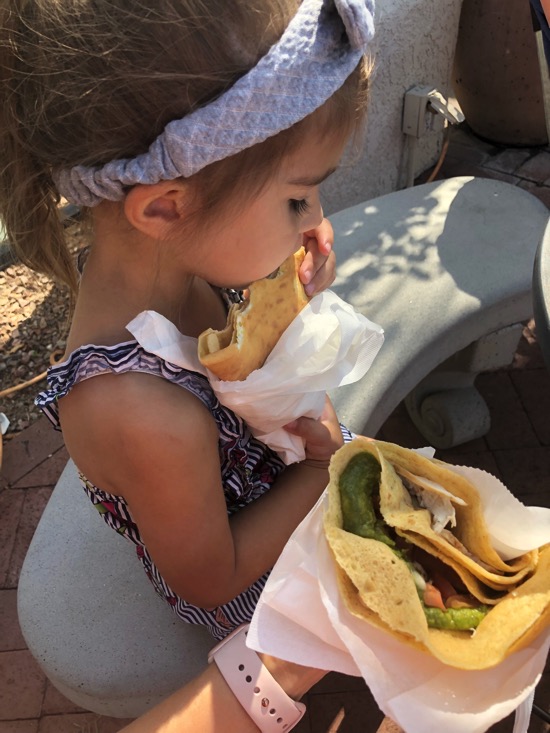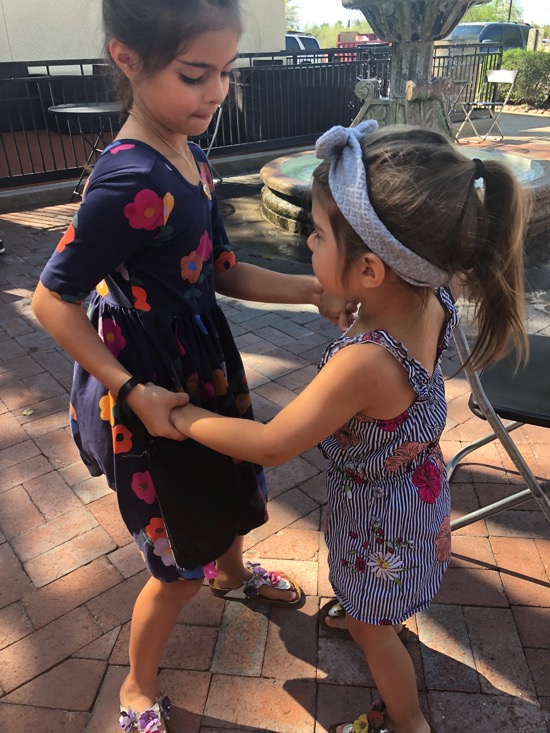 (they had live music and the girls were the cutest little dance partners)
groceries, church, and an unnecessary but eventful trip to Target. 😉 The usual Sunday adventures.
I hope you had a happy weekend, too! 
I'll see ya in the morning with a beefy post about how fitness and hormones change over time.
xoxo