Hey! How's your afternoon going? So happy to hear you enjoyed the wedding pics from this morning; special events are always fun to document and share.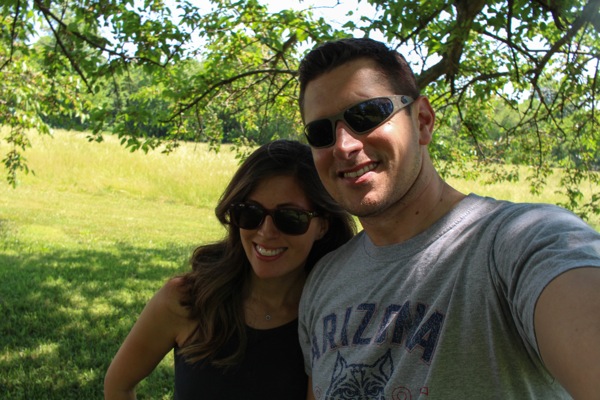 While we were in VA, we spent a little bit of time in Richmond, but most of it was in Orange. We spent one night in Richmond (for Ryan's bachelor festivities, and that's the night I had a lovely Indian dinner with Brittany), and headed to Orange for wedding events. The wedding was held at the Inn at Willow Grove, which was also where we stayed. The hotel was like a bed and breakfast meets boutique hotel, with many unique touches. As I mentioned before, cottages were located throughout the property, and from the ones I checked out, they all seemed to have something different about them with various layouts and amenities.
Here's the outside view of our cottage: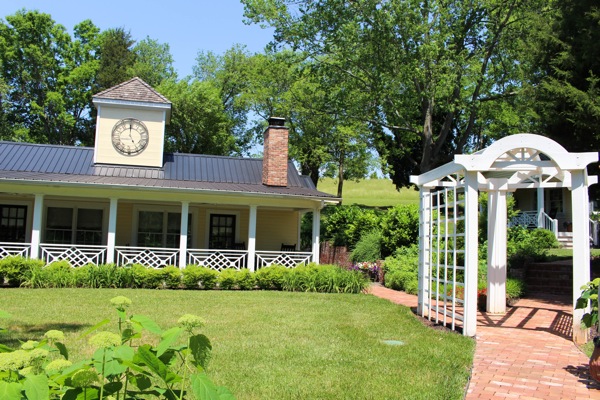 (Loved the clock; it's pointed at 5 o'clock and has the text "somewhere" on the face)
Our patio, with rocking chairs and a lovely view: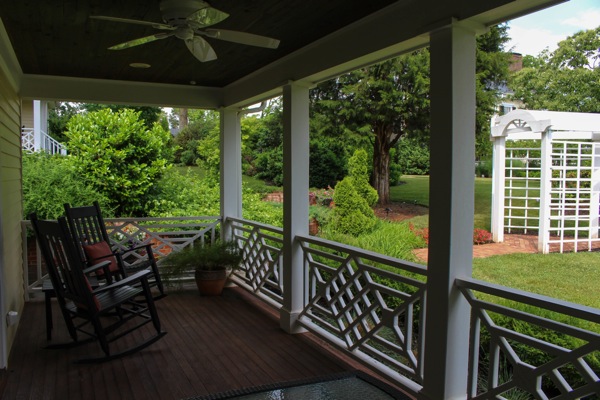 and the interior.
It's very rare that we visit a hotel where the bed feels just as comfortable as our bed at home, and this one passed the test. It swallowed me alive.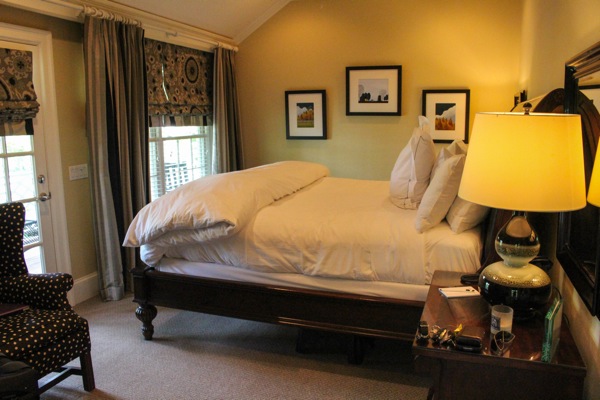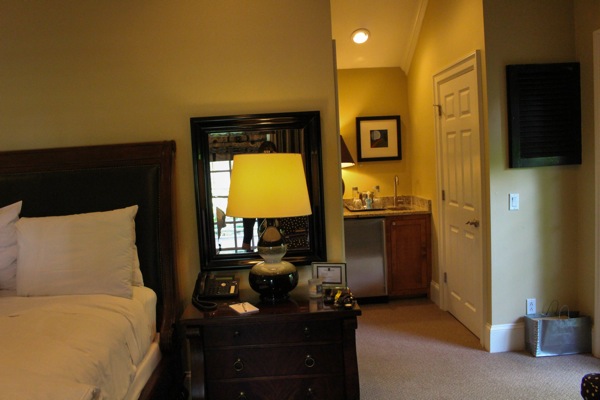 As beautiful as the room was, the bathroom was pretty fab: HEATED floors and a heated towel rack.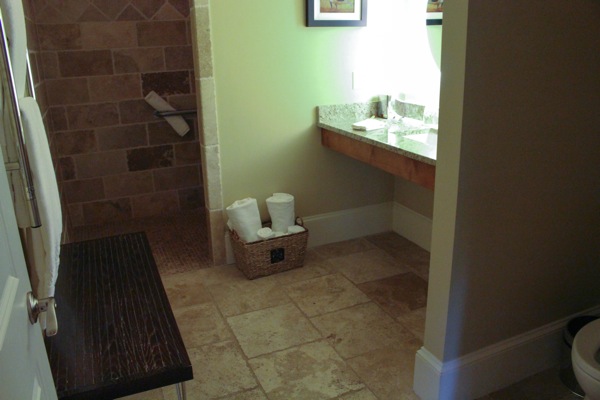 Hi!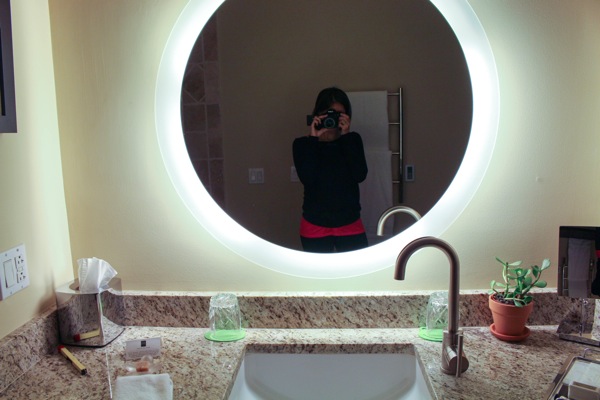 We also really like hotel robes, which is strange if you realllyyyy think about it. There's nothing like wearing a towel dress that someone else has worn before you. 😉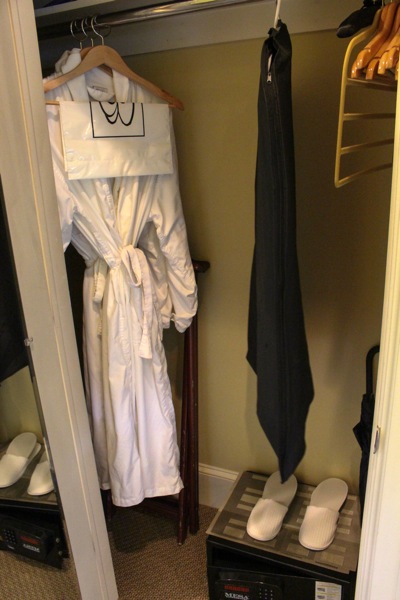 "Honey, stand by the window and look deep in thought" haha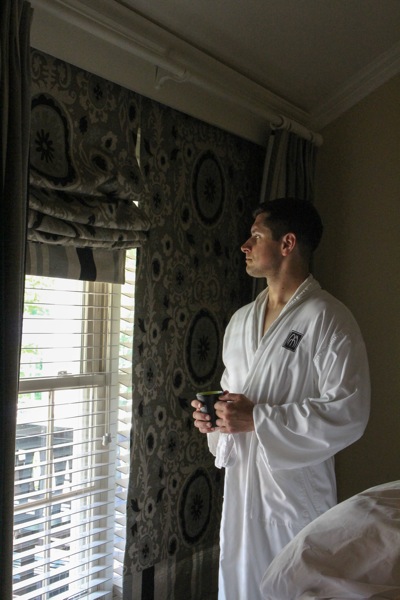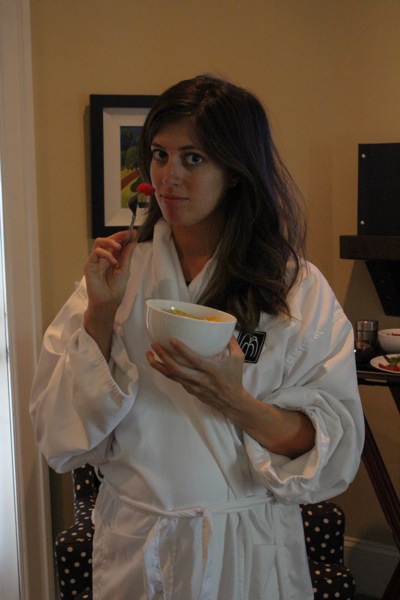 Some very special touches:
a candle and lighter in the room! (as someone who likes a candle going all the day, I was extremely excited about this)
hot beignets and coffee each morning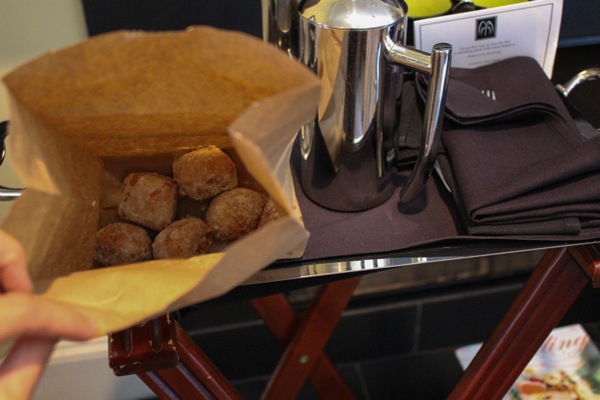 (I know, right?!)
and handmade soap, using goat's milk from a local farm as a goodbye token.
Workout-wise, I got in some great travel workouts. I took two Pure Barre classes (one on Friday, one on Sunday before heading to the airport),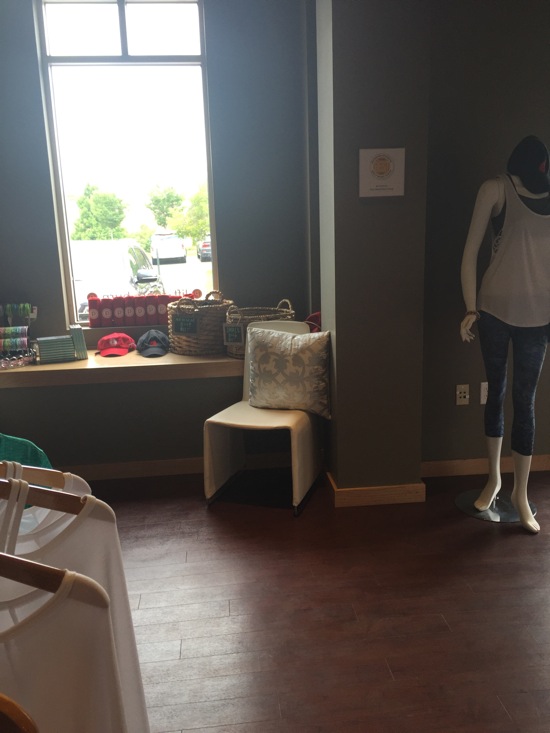 and did a Crunch Live! cardio workout in the hotel room. That morning, the Pilot and I also took a nice walk around the property.
We found a creepy well.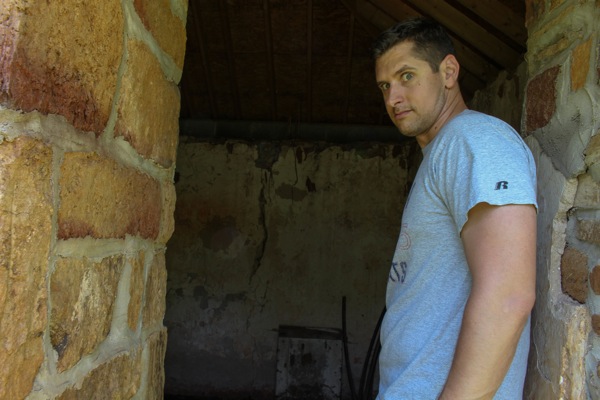 Wild Thing in the wild: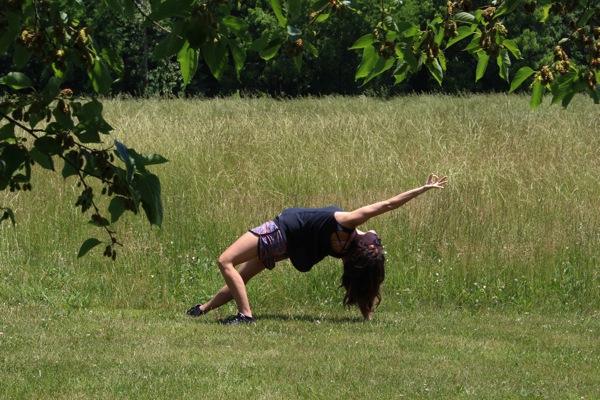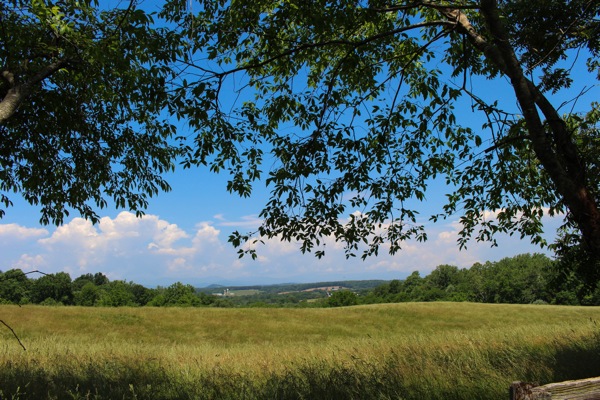 We also enjoyed some delicious eats! Wonderful wedding food,
room service,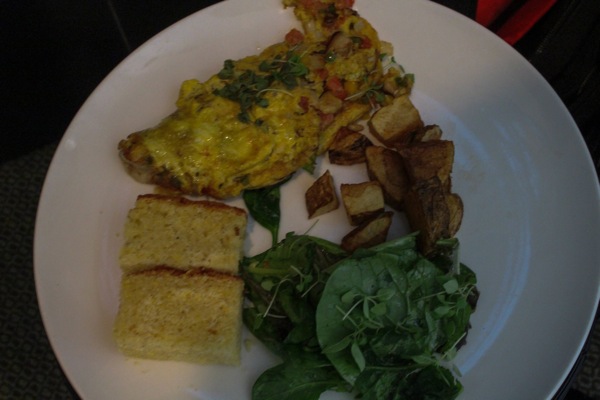 (omelet with goat cheese and veggies, gf cornbread, potatoes and salad; fruit on the side)
and the best part was spending time with everyone. Virginia is beyond beautiful, and I'm hoping we'll be able to make it back one of these days!! (Random note: Richmond friends, I went into B&N to sign the copies of "HIIT It!" and they were sold out! wommpppp.)
As much fun as everything was, it always feels good to be back home, especially because we missed Livi like crazy. She was having her own vacation with my mom and nana, and thankfully, they still have a couple of days here before heading back to Tucson.
Off to teach spin!
Have a lovely afternoon,
Gina
Pssst. Summer Shape Up starts in TWO WEEKS! Get ready. 🙂 I'll announce the winner of the May workout challenge in the morning, and will also post a workout plan to last you until Summer Shape Up is here!