Night and day! After the teething monster took away my baby for a day, the sweet girl is back to herself… smiling, laughing and singing the "merrily, merrily, merrily, merrily" part to my horrible "Row the boat" rendition. (When she says, "merrily!" it sounds a lot like "marry me")
We had an awesome Monday together. Lots of books, snacks, singing, salsa dance parties and baby class: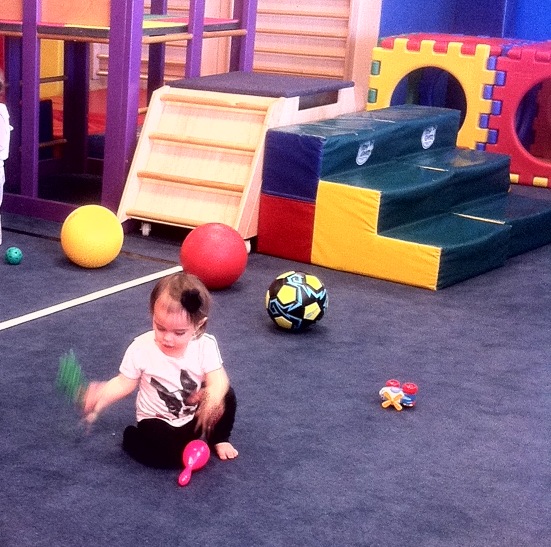 (shaking the maracas during "separation time"- the parents sit on the wall while the babies play with the instructors and each other for a few minutes)
I also drank a lot of caffeine to make up for the previous day. A new favorite concoction: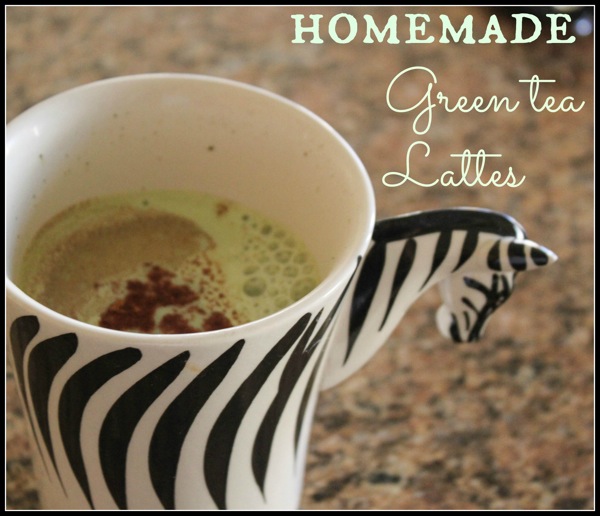 Matcha green tea lattes!
I've been looking for other ways to use my green tea powder since the recent cookie fail, and it works beautifully in almond milk lattes.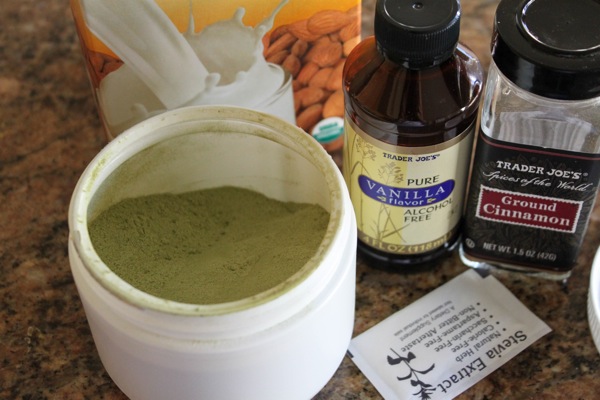 I just heat the almond milk for 2 minutes,
Stir in 1t of green tea powder, a pack of Stevia and a little vanilla,
try to "froth" the milk even though I don't have a milk frother. You have to stop the kitchen gadget obsession somewhere, right? (If you're ever bored, please read the reviews for this product. It will rock your world)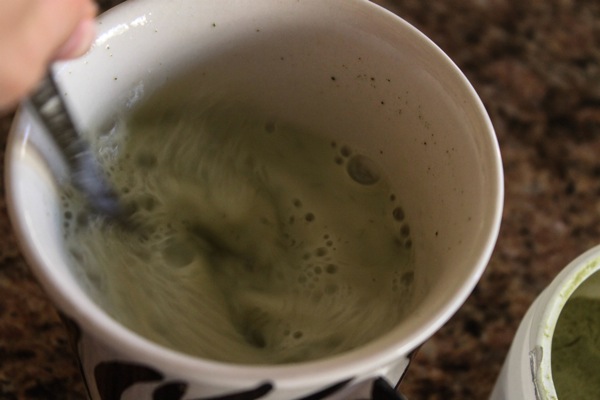 (Singing the "whip it" song is optional)
And then I try to be fancy and use a stencil for my cinnamon, even though I  know it won't really work. In case you were curious, here is my "art":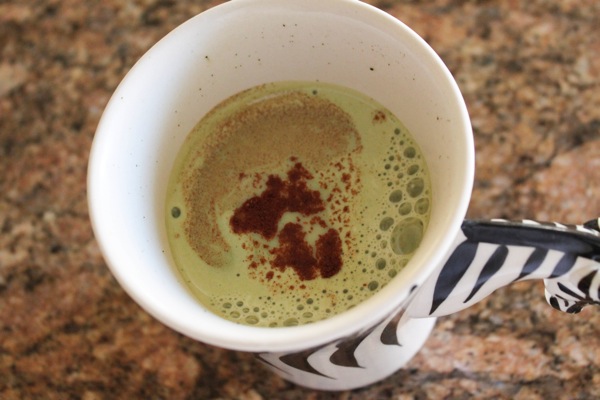 Abstract. Haha.
I think I'll easily make it through the green tea container if I keep making these 🙂
Cheers!
xoxo
Gina
What's your coffee/tea drink of choice? If we're out and about, I'll get an almond milk mocha. At home, it's Donut Shop coffee with So Delicious Coconut Milk creamer and Stevia.