Food-wise, lunches are usually my least exciting meal of the day. Since I'll make them while serving Livi's food, or they're packed up to take to work, chances are that it's a quick wrap or salad I throw together with veggies I've already chopped and/or roasted. Company-wise, they're one of my favorite parts of the day because I'm either sitting next to Liv and talking with her, or blitzing through the kitchen on my lunch break, chatting with the fam and making an "afternoon jolt" (our pm cup of coffee) for nana and myself. 
The fact that the usual lunch food suspects are pretty vanilla, it makes delights like this even more exciting: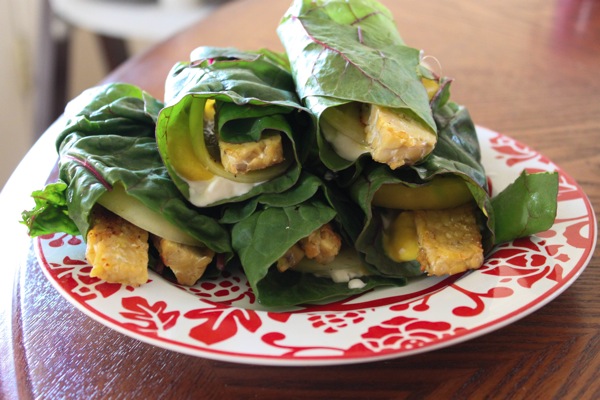 TBLT: Tempeh bacon, lettuce and tomato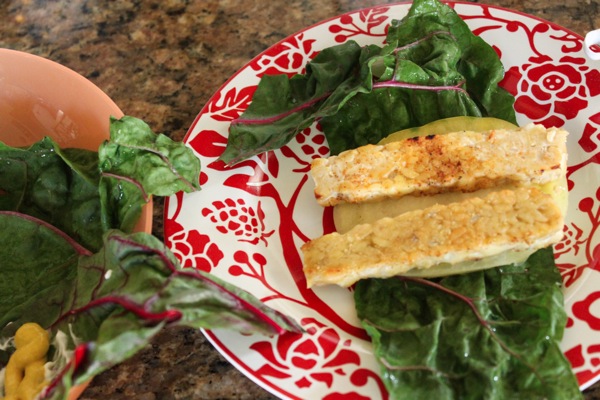 For the wrap, I used the freshest Swiss chard from our farm box (probably my favorite green), plopped with some Veganaise, hot sauce and sliced yellow heirloom tomato, tempeh bacon and rolled up. It was perfection.
Also perfection?
The fries at Zinburger: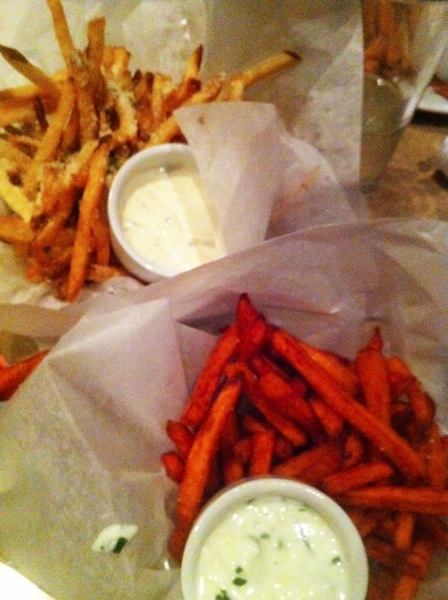 (double truffle and sweet potato)
I also enjoyed my favorite Napa salad (with marcona almonds and goat cheese), while the Pilot enjoyed this Bacon Bloody Mary.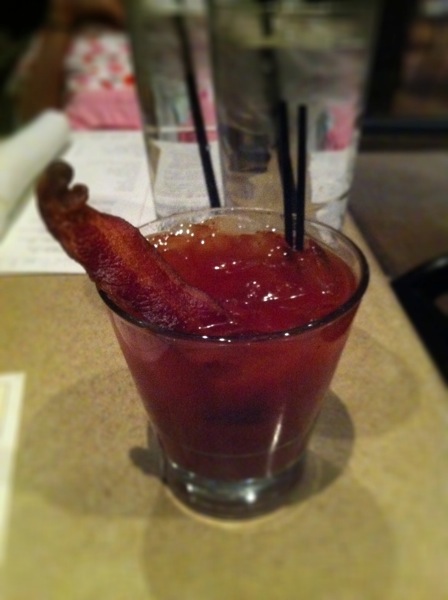 That is an actual piece of bacon as "garnish"- needless to say, he was a fan.
What I loved the most was my little snoozing buddy.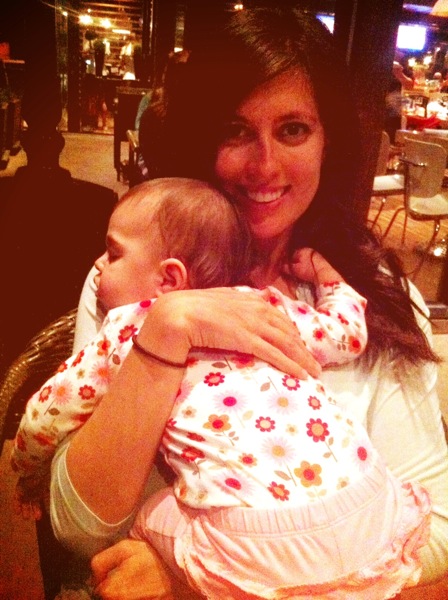 She fell asleep in the car on the way to Zin. I thought she'd wake up as soon as we walked into the restaurant, but she was CRASHED out, like a heavy little noodle. I took advantage of it because she's very adventurous and not quite as snuggly as she used to be. At night, I'll try to lay down with her before bed and she laughs, bounces on me and tries to shove her hand down my mouth haha. She woke up just in time to enjoy her dinner and see everyone (the Pilot, my mom, stepdad, Kyle and Meg).
Time to "shake it to wake it" in world beat. See you soon!
Gina
Reminder: Don't forget to get in your Namaste November yoga practice today! Only 10 minutes- check in here or via the app when you get your "om" on.
Coming up: New recipes, 10 ways to make November…, the November workout and a community way to help out Sandy victims <3
Something to think: