DIY Halloween costumes: Sushi roll
When I was browsing online for family costume ideas, I fell in love with this one from Pottery Barn: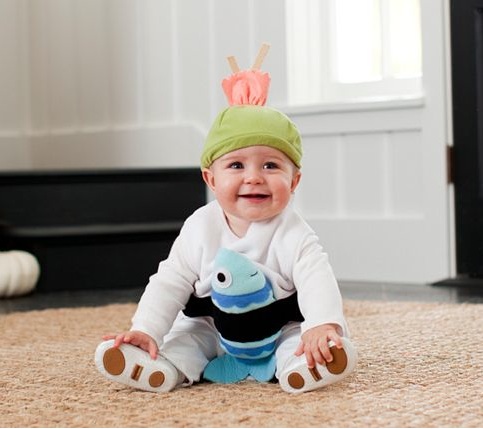 Source
But at $49 + shipping, just for the baby's costume, I thought it would be fun to try and make a version at home for less.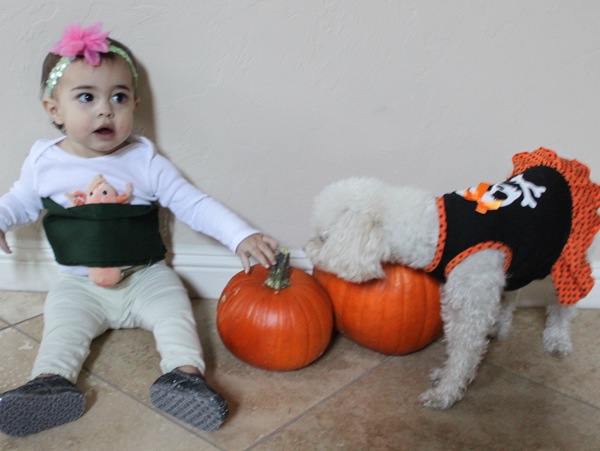 Bonus: I had the option of choosing what type of sushi she'd be (we lovingly called her little shrimp while she was growing in my belly) and add a more girly touch with a sparkly ginger and wasabi headband.
First step: get supplies at the fabric store. Nana came with me, and we picked up some green fabric, pink tulle, green sparkly stretchy headband material. With a 30% off coupon: $11
I ordered the shrimp from Amazon for $8 
White onesies: 3 pack from Target: $10
Sewing kit: $3
Green pants and TOMs shoes: already owned 
First step: I made the headband using this online tutorial. I haven't sewn in a very long time, but the tutorial made it extremely easy. I cut the circle shapes using a coffee mug as a guide, and then did 10 double-layer petals. For the middle portion, I gathered extra tulle around a button, tied thread tightly around it and cut. The extra fabric went through the center of the petals.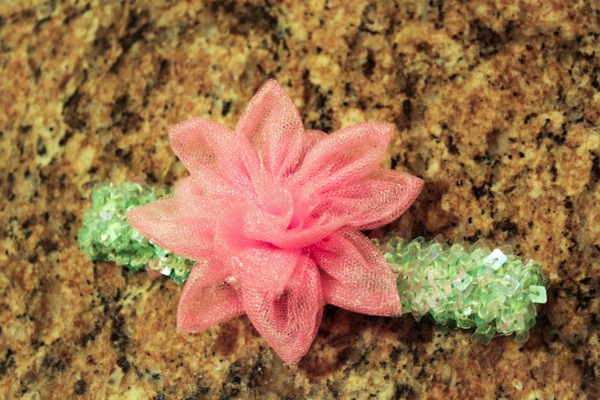 Next: I sewed the shrimp onto the onesie in 3 places. It ended up being a wise choice because the first time Liv had her outfit on, she immediately tried to detach the shrimp and play with it.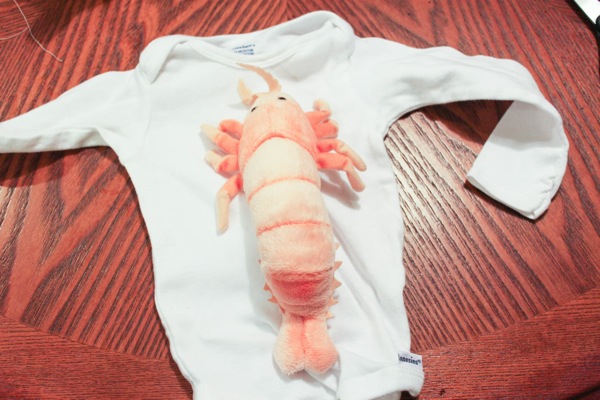 Lastly, I made a tube of green fabric to go around the shrimp and attached it in the back. Liv was sleeping for the night when I was doing all of this, so I guessimated based on the size of the onesie. The green fabric ended up being a good size for a turban (oops), so I just reattached it the next day. If I were to do this again, I would have picked a stretchy green fabric.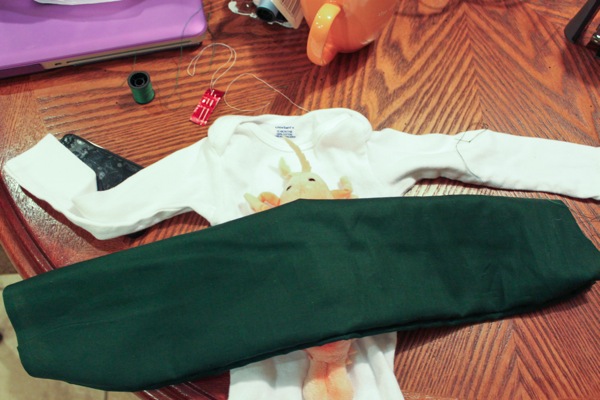 The Pilot was a hibachi chef, so he just needed a chef outfit, mostly borrowed from Kyle. He borrowed the chef coat and hat, and I picked him up some chef pants,
and my tunic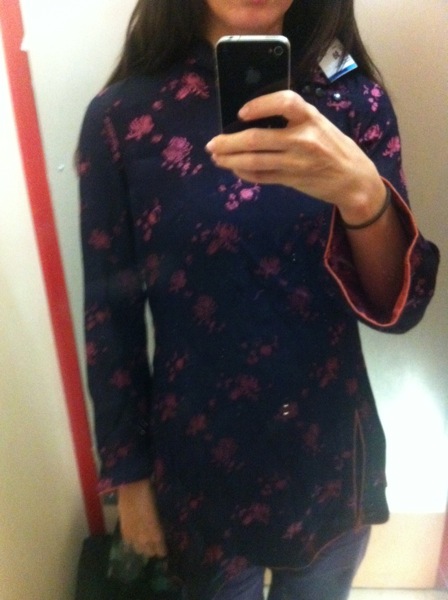 at a local thrift store for $9. They have the rest of the chef costume available there (under "uniforms") and many of them still had tags on them.
I wanted to be a hibachi restaurant server, so I just wore wunder under leggings and sandals, my hair in a bun with chopsticks.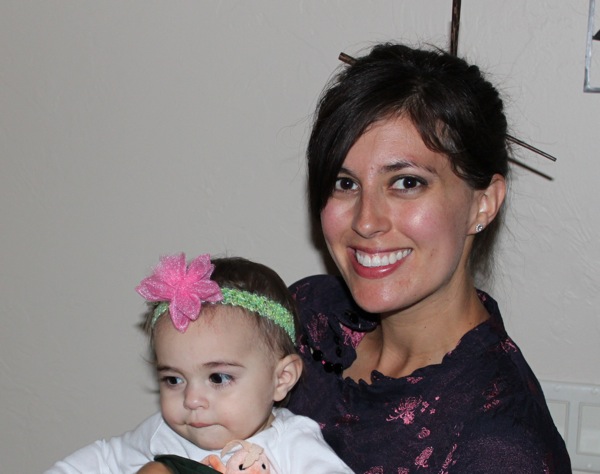 Grand total for the family: around $35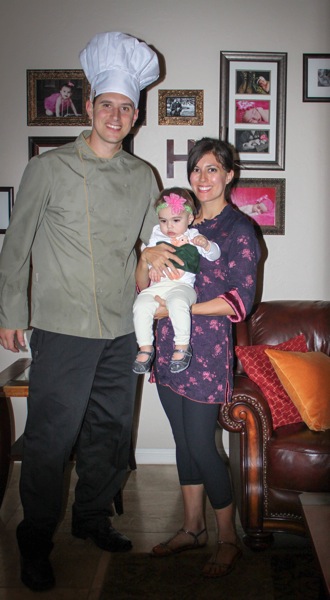 Did anyone make costumes this year?? I'd love to hear what your baby (or pet!) was for Halloween!
xoxo