Hi friends! It feels so great to be back home with the fam… I missed them like crazy. We're all so happy that my MIL staying with us for the week, too, especially miss Livi. 🙂
So I'm back from LA with some exciting news I've been wanting to share for quite some time:
Sasha and I made our first DVD, Soli Beat, and it's now available for pre-order.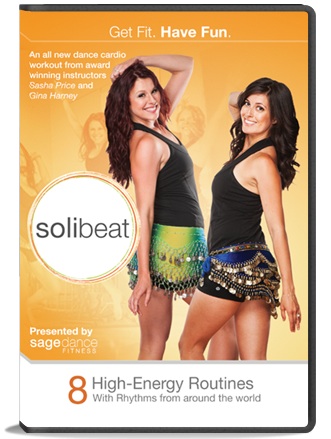 This has been a huge project for the past 8 months or so, and the gears started turning when we realized how much we love teaching together. We have similar backgrounds and teaching styles, but we also have our unique strengths and little quirks. Our energy clicks and we make a great team. We knew we wanted to work together creating at-home dance fitness options, but when we started to discuss some YouTube ideas, we knew we had something bigger in mind.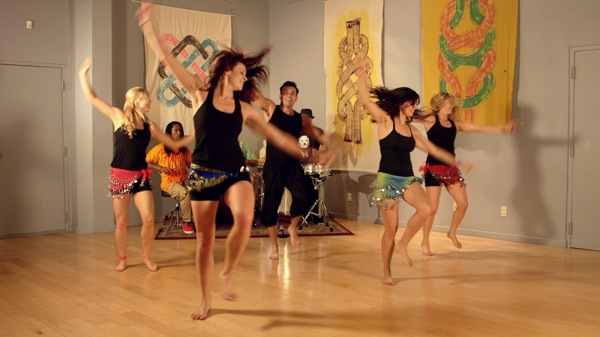 I'll be doing a "behind the scenes" blog post with everything that went into making the Soli Beat -as you can imagine, love, time, practice and personal financial investment went into the project- but here are some details about Soli Beat: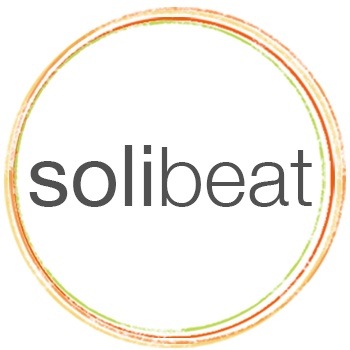 Soli Beat is a high-energy cardio dance class designed to have you moving to the beat of the drums!  Literally. Class is accompanied by live drummers who enthusiastically deliver energizing beats and rhythms while you shake your groove thang! Soli Beat takes you all around the world with various rhythms including West African, Afro Brazilian, Latin, Belly Dance and more! With easy-to-follow moves and awesome acoustics, you'll achieve the "dancer's high" while getting an amazing workout! Soli Beat is about enjoying the music, the freedom to move and having fun.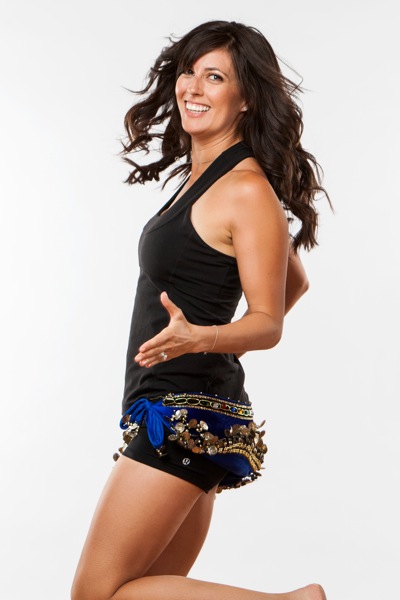 We made Soli Beat a fun class to wake up to, or energize you at any time during the day. Even though it's high-energy, the moves are easy to follow. We also filmed an instructional portion that's on the main menu. You can click that option to have us break down the steps before each dance, or you can just run through all the dances (8 high-energy routines) from start to finish without stopping. You don't have to have a dance background to follow, enjoy, and get an amazing workout. It's something anyone can do! (Of course, unless you have injuries or health considerations. Always check with a doc before making any fitness changes.)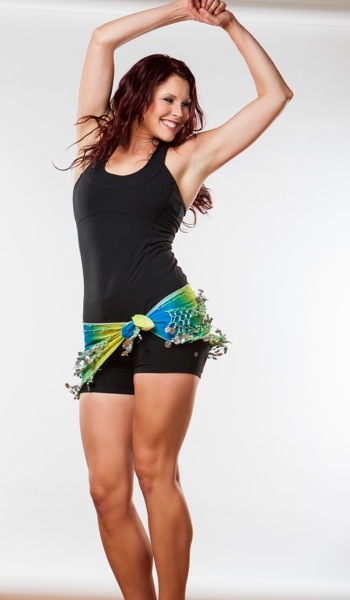 I really wanted to tell you guys that we were working on it, but decided to wait until we were finished and had something tangible to show for our hard work. The day has come, it's done, we're thrilled with how it turned out, and are so, so excited to share with all of you!
Our 30-second trailer:
and our 15-second trailer:
I have to give MAJOR props to our director, Grant Hunker, who brought the DVD to life. The entire thing was self-produced, and I think we all know how stellar my video editing skills are (not), so we had a meeting with Grant, who does freelance work here in Tucson.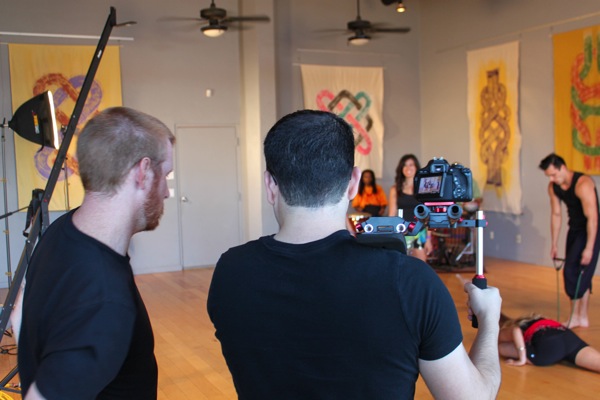 We immediately knew that he would be able to create the type of DVD we had in mind. He spent so many hours not only filming, but also brainstorming with us and editing. We gave him a lot of freedom with the final product since he has a great style and vision -he used 7 cameras!-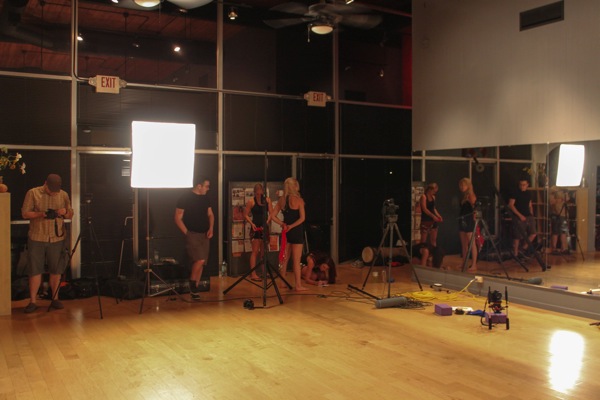 and we couldn't be happier with the final product. He did a truly amazing job.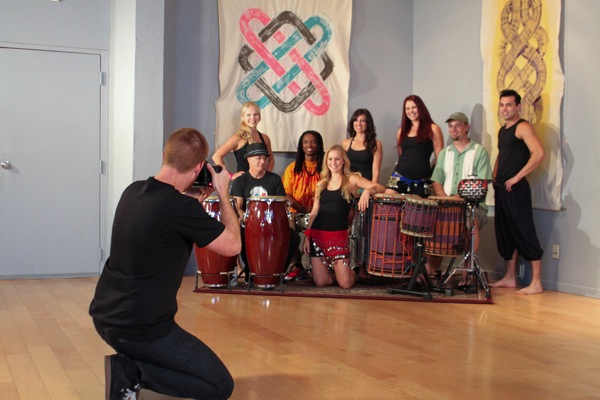 More special thanks to our wonderful dancer friends who shared their talent and energy in Soli Beat (Sara, Elizabeth and Cameron), our incredible live drummers (Clif, Jeff and Swami), the Movement Shala for letting us rent your beautiful space (Jade and Alok, we are so grateful!), Matt (Sasha's husband, who designed our website and graphics), our photographer James Patrick, Luke (our second camera man! Thank you!) and also to Tom (my amazing husband, timekeeper and camera man #3). I also have to thank Livi because I'm lucky to have been chosen as her mama. <3
I'm so thankful for all of YOU. Your support, kind comments and encouragement (that maybe you don't even know you're giving me!) inspire me to be better, and you help make all of the hats I wear even more enjoyable 🙂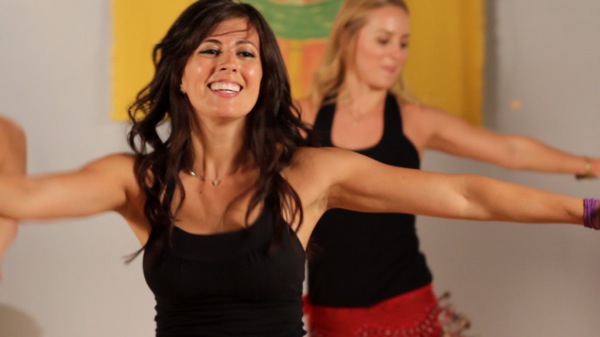 If you'd like to try out Soli Beat, it's available for pre-order through our website and will be releasing it for pre-order through OpenSky. We took some $ off the price for pre-orders (they're only $20 if you order early) and they'll be shipped by the time it officially launches September 16th.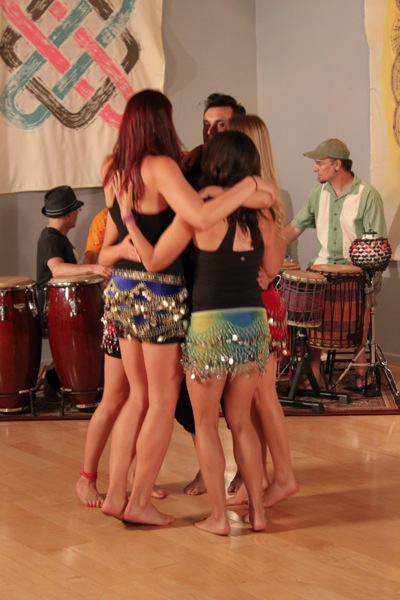 We hope you love it! <3
xoxo
Gina