TGIFF. (<– yes, there is an extra "F" there.)
So excited for the weekend! When Livi wakes up, it will determine how the rest of the day will go. She'll either wake up feeling much better (fingers crossed), or same/worse which means a visit to the ped is in order. I really hope the she wakes up feeling better and happy. It breaks my heart to see her miserable, and we all have a little bit of cabin fever.
Tonight we're supposed to have dinner at my dad's house, tomorrow will be my first run back in the game -my legs were a liiitle sore after last weekend- and Sunday, the girls are headed to Phoenix for my cousin's baby shower. Then, the avalanche of traveling and moving stuff begins! Lots of stuff to look forward to.
Some faves from the week: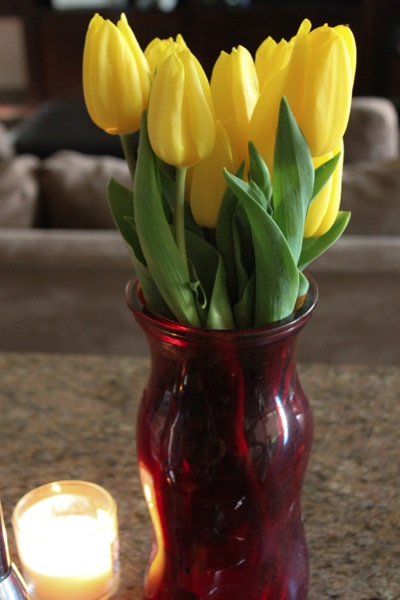 -Tulips. I love the lilies and tulips that are in season this time of year. They're also super inexpensive at TJs, so I'll pick up a few bunches to have throughout the house.
-A surprise package from Moving Comfort. They sent me these printed crops,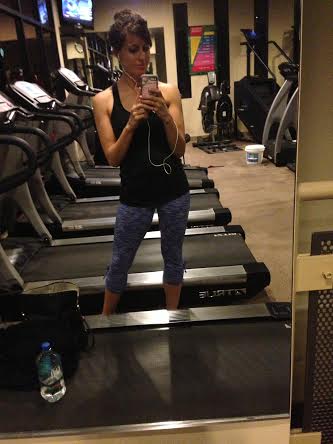 a hot yoga tank, new sports bra and my favorite hoodie (in a gorgeous pink color) to try out. Love!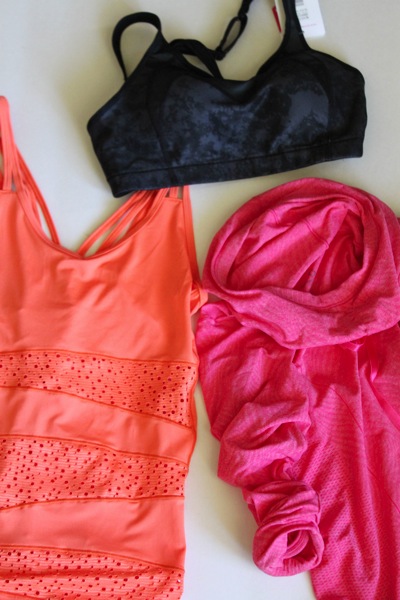 -Pure talent: this girl speaks gibberish but uses authentic accents to demonstrate how foreign languages sound to outsiders.
-My Travolta-fied name is Georgia Harvey.
-These veggie burgers! All veggie and brown rice flour. I left two in the fridge and froze the rest to reheat for quick lunches. They're awesome on hamburger burns, or crumbled onto salads with avocado, chopped veggies and salsa.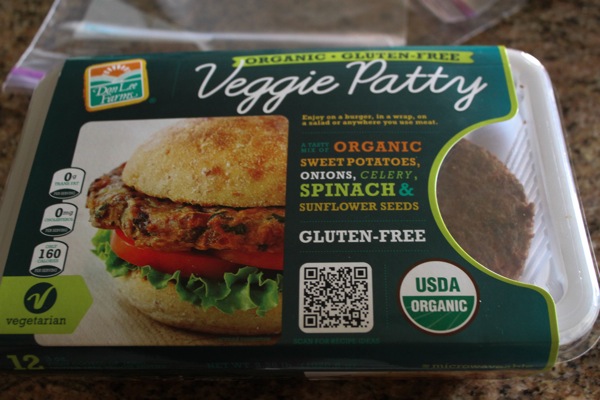 –"Let it Go" on the Jimmy Fallon show. <– my favorite live version so far!
–Whitney's Soli Beat review! <3
–Caitlin's fantastic post about returning "to normal" after childbirth. I totally agree that it took me about a year to fully feel like myself again.
Any faves from the week? Blog posts from the web that you particularly loved? Please link away! 🙂
Have a very happy Friday <3
xoxo
Gina
Some past Friday Faves posts: