DVD reviews + Fashion Friday
Good morning! 😀 Happy FASHION FRIDAY – hope your day is off to a good start <3
Dinner last night was super simple…. some TJs PB-filled pretzels straight outta the bag, 😉
some kale and tomatoes (massaged with Nama Shoyu, Garlic Gold, cayenne, sea salt and rice vinegar)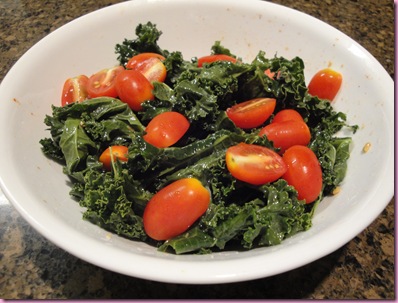 topped with cooked quinoa.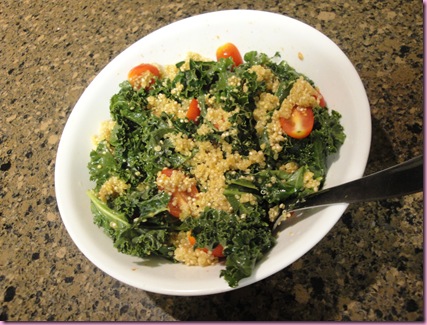 I also snuck into the yoga room and did TurboFire (EZ 45). When I did the workout, I wasn't feeling too terrible (just a runny nose and slight headache) and it made me feel a thousand times better. [If you decide to workout while you're sick, always use your best judgment.] I went in there telling myself I'd do 5 minutes and if I felt terrible, I would stop. When I looked at the clock, 20 minutes had passed and I was having a blasty so I finished the workout 🙂
This morning, I feel a lot better than yesterday *knock on wood* so I'm hoping I can train clients today. This week has felt like such a waste, but I'm very glad I got sick this week instead of next week for the HLS!
Bfast was the usual bfast cookie dough cereal with a crumbled carrot cake cookie on top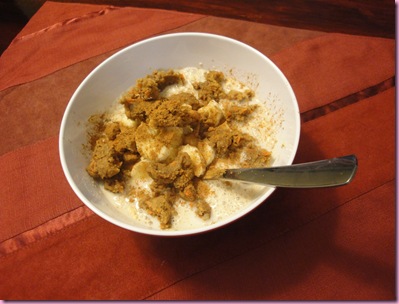 Ahhhhmazin'
The plan for the day:
-Errands
-Juice
-Start to hunt down boxes for the big move (!)
-Find shoes for HLS
-3 training appointments
-Turbo (HIIT 20 and Sculpt 30)
See ya later today <3
xoxo,
Gina
Something to do: Send me a review of your favorite workout DVD. I received a reader's request asking to review all of the workout DVDs I've tried, but how awesome would it be if we had a massive collection of reviews on one page??? I'll be posting this next Thursday, so please get your workout DVD reviews + 1 pic to fitnessista at gmail dot com (subject: DVD review) by Wednesday, August 11.
It's Fashion Friday!!! For this week's Fashion Friday post, I thought I'd pick a style that I'm not too crazy about… yet. I can tell it will be one of those things that I'll have to see everyone wearing before it grows on me –like skinny jeans… took me forever to join the club on that one- but it's starting to take over…
BOLD SHOULDERS
Bold shoulders can be seen on many blazers, tops and dresses this season. It's a pretty fierce look and the extra emphasis on shoulders creates a more hourglass silhouette.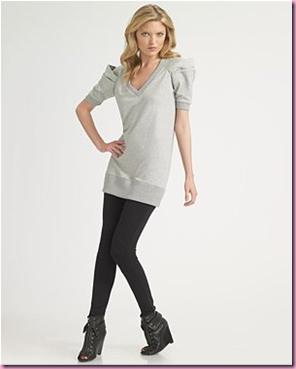 Saks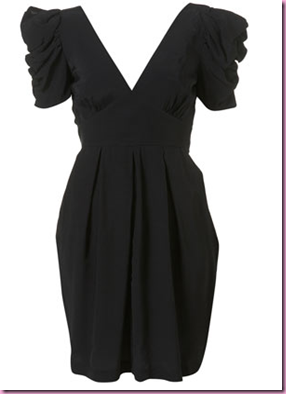 Topshop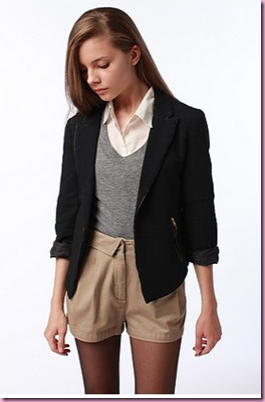 Urban Outfitters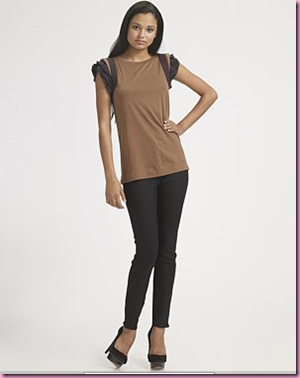 Saks
With the return of bold shoulders, it has also been the return of these…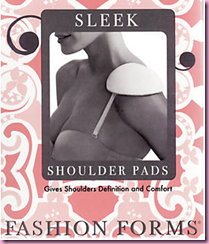 Shoulder pads!!!
Do/will you rock the bold shoulder trend this season??