That apparently I don't have

How's your day going? I'm doing the work blogging thing right now on a netbook that will be making a happy trip to Best Buy on Tuesday when I'm off. It's still being verrrryyyyyy slow. If I ask it to do more than one thing at a time, it threatens to explode. I could have waited and ordered a pink one from Amazon, but instead got this one because I didn't want to wait. It worked out really well for me, haha.
After yoga and posting this morning, I packed up my linner for work.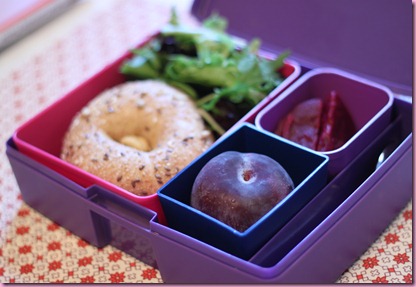 A Good Grains bagel from Einstein's with hummus, salad, the last two roasted beets and an organic plumble jumble.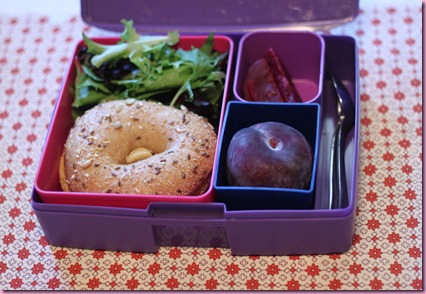 + a goat's milk yogurt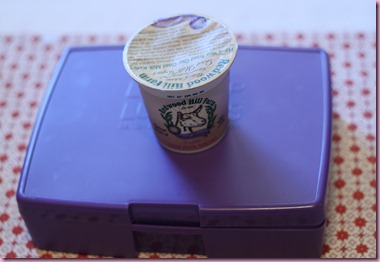 and Larabar, which was munched in the car while I fought for my life for a parking spot.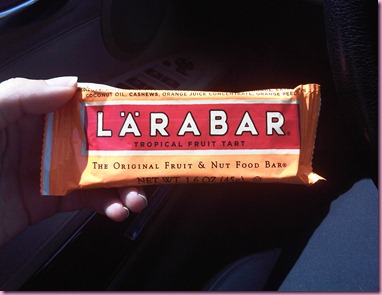 I'm eating my bagel and keeping my fingers crossed that this actually posts!
Some exciting things going down on the bloggy this week:
-Voting for the third Foodbuzz challenge
-TWO giveaways!
-Birth Control update (I've gotten several requests to do an update post since I've been off BC for just under a year– don't worry boys, I'll warn ya beforehand)
-Full body circuit workout
-The usual Reader's Requests, recipes, shenanigans and adventures

Back to work I go!
xoxo,
Gina