Hi guys 😀 Sorry I'm so late posting today—we were locked outside of my Aunt's house and while I could pick up her WiFi from the car, my laptop was inside. We're in the casa now and I'm happily on the couch 🙂
So we made it to Orlando safely!
When we got into town, there was one hour left of the Expo so I figured it would be best to hit it up Friday night than fight the crowds today.
It was held at the beautiful Wide World of Sports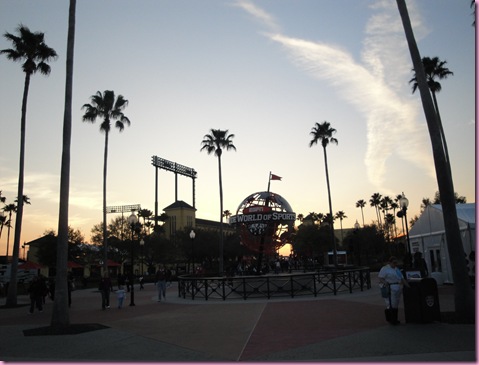 The pilot stayed outside with Bell and I ran in to pick up my race packet and whatever goodies I might find.
When I walked in, I knew it would be glorious: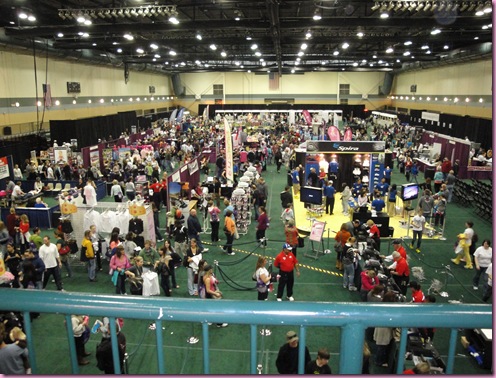 But it ended up being an expo of lies.
They didn't have any official merch in my size and the employees told me they wouldn't be getting more in. It blew my mind because SO many people are running this race, and at least half of the runners arriving later wouldn't have a chance of finding anything in their size.
I don't like to be Jane complainer on the bloggy, but it was so lame. I found a shirt from a vendor, picked up a belt-thingy to put the Flip in, grabbed my race packet and my race shirt (which is a size too big… I registered early and paid over $100 for a shirt that doesn't fit me), and then peaced out.
We picked up my aunt and the ever-resourceful pilot suggested that we go to hibachi…and have a sake bomb 🙂
We went to Kobe, which I immediately liked when I saw the fish swimming around inside (see, I really am not that hard to please!).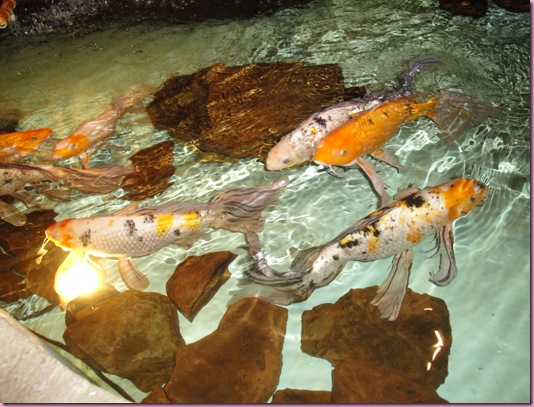 Best. Meal. Everrrrrr.
We each had a sake bomb(unpictured) and shared edamame: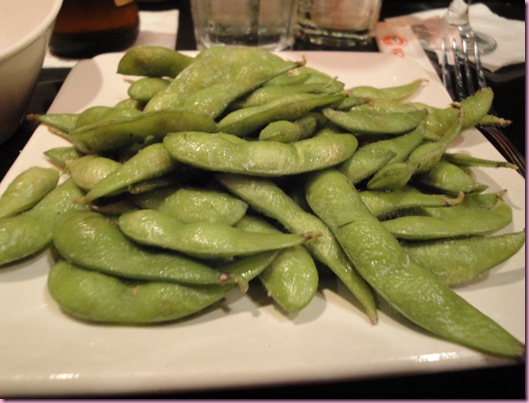 They started off with the usual soup: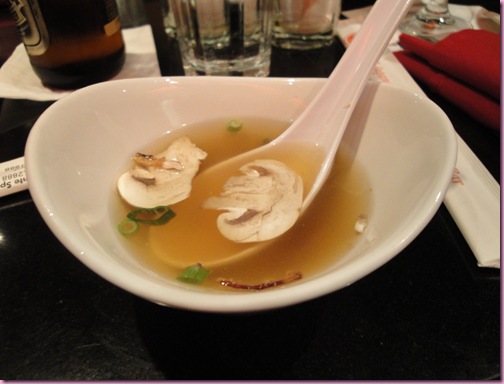 Salad: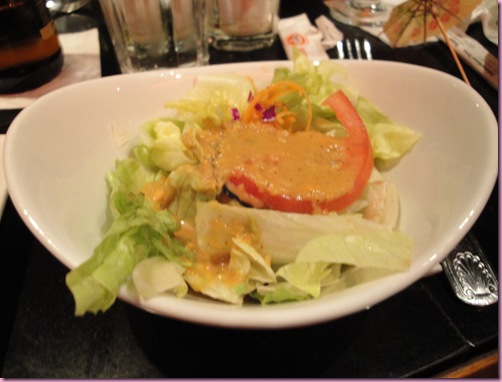 And then our chef, who was a riot, came out to start our meals.
Since I ordered my salmon with no rice, no noodles and extra veggies, he nicknamed me "PickyPicky".
He went around to check our orders and when he got to me, here's what our conversation looked like:
Cheffer: Hey there, PickyPicky. You don't want rice?
Me: No, thank you
Chaffer: No noodle?
Me: No, thank you
Cheffer: No salmon??
Me: Yes, salmon
Cheffer: No rice?
Me: No thanks
Cheffer: No noodle?
Me: Nope
Cheffer: No salmon??
He did this two more times and by the end, I was dying. He called me PickyPicky the rest of the night.. he also called my aunt Mami and said he wanted to take her home but that's a totally different story 😀
FIRE!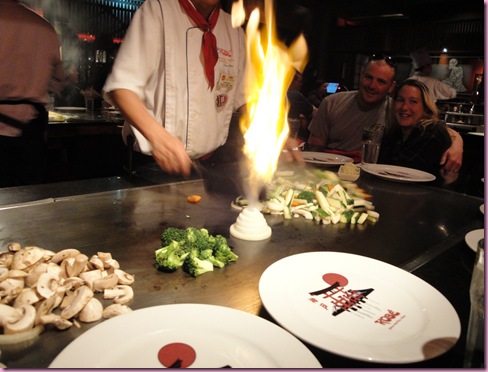 I had the wild-caught sashimi grade salmon with lots of veggies: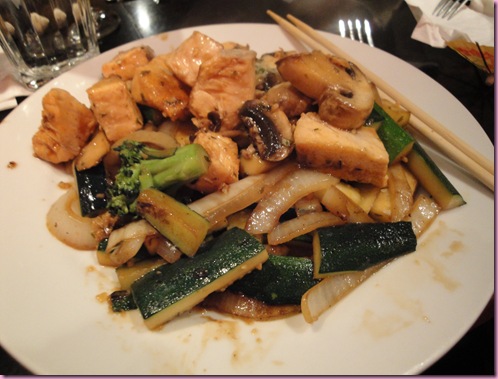 'Twas glorious 😀
I'm off to make tomorrow's baller playlist and then we're meeting friends for an early dinner.
I'll post my race goodies and playlist bright and early tomorrow morning when we leave! EEEEEEEK!
See ya after the half- please send sunny and speedy vibes my way <3
xoxo,
Gina