Hey guys! How's your day going?? Hope you're having a good morning <3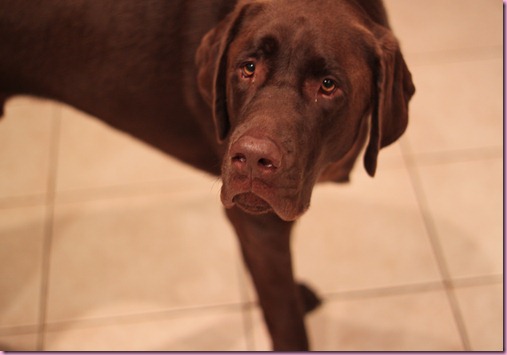 (That's Jeni's dog Whiskey- he's so sweet and cute. Bella's body is the size of his head, haha)
I had a glorious movie and dinner night with the girls

We ate at Longhorn, which used to be a weekly dinner spot before I moved to Orlando.
Bread, vino
iceberg lettuce salad (no croutons or cheese, oil and vinegar dressing)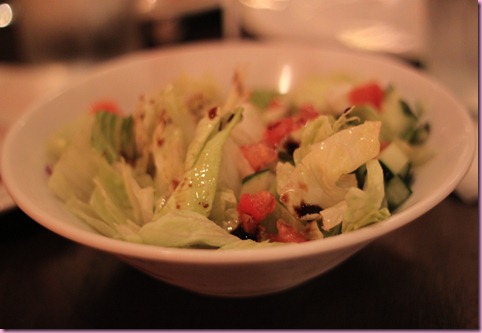 10 oz grilled salmon with double veggies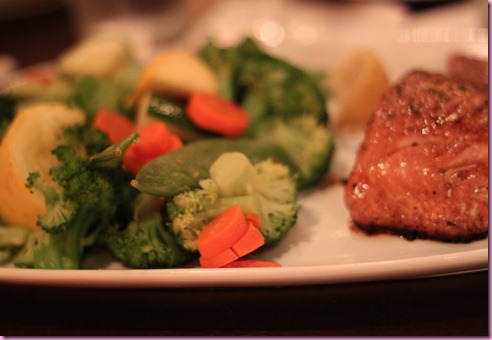 The salmon is always PERFECT at Longhorn. Buttery, flaky, grilled to glory. Lurve.
Dinner came with a lovely side of girl chat

followed by Love and Other Drugs. I fully enjoyed the Jake Gyllenhaal eye candy and Anne Hathaway is amazing, but the story line was kinda meh. It also made me think of the Pilot a LOT. You know in the Twilight books (can't remember which one- the second?) when Bella just wants to see horror and zombie movies because everything else reminds her of Edward? That kinda thing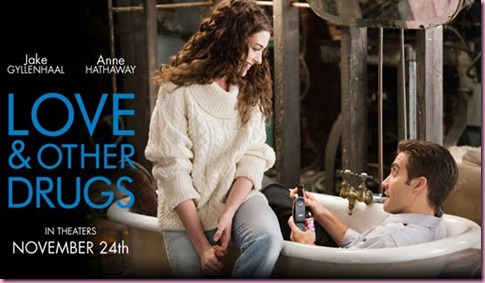 Source
I was trying to figure out why I didn't have more pics on my cam from last night, but remembered that I don't usually take a lot of pictures when I'm with friends. A girl whom I used to be really good friends with once said to me: I hate being on your blog- don't post pictures of me anymore. Ever since then, I've either not posted pics of other people when I'm with them (the Pilot, puppies and fellow bloggers are fair game, haha), or I ask if they don't mind appearing on the bloggy.
Do think it's ok to post pictures of friends on your blog? Do you ask first? What do you think about posting pictures of your kids online? (If you don't have a blog, I'd still love to hear your two pesos)
I try to maintain my friend's privacy by asking them, even though I myself wouldn't mind showing up on a friends blog. As far as the kids thing goes, the Pilot and I agreed that when the time comes, I'll just post occasional pics but not an everyday kinda thing and keep the blog food and fitness-focused. As much as it would be nice to believe that everyone in Cyberland has good intentions, it isn't the case – putting out whole family out there like that would worry me.
Well I'm going to hit up the gym for legs, pick up Viesa and get on the road back to Orlando! Fast and furious little trip

Have a great day and I'll see ya laterrrrrrr <3
xoxo
Gina