Amazeballs flavor variations
I'm pretty sure there's nothing in the world that's more adorable than a table full of babies in their diapers painting pumpkins.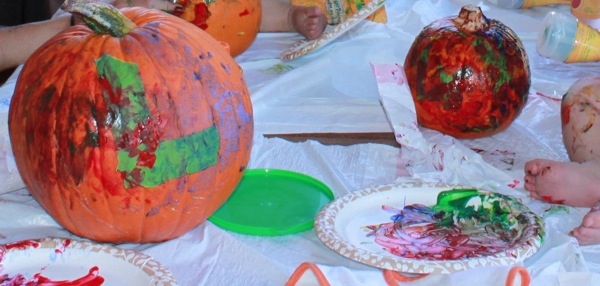 Before Liv was born, I used to have groups of friends over all the time, at least once a week. I love cooking for others and entertaining, but since Liv has been here, the gatherings have been smaller and usually we'll just meet up somewhere, like the park, library, mall or a restaurant. I really want to start having friend events at the house more often, especially since so many have kids Liv's age.
Today, the girls fingerpainted some pumpkins for Halloween: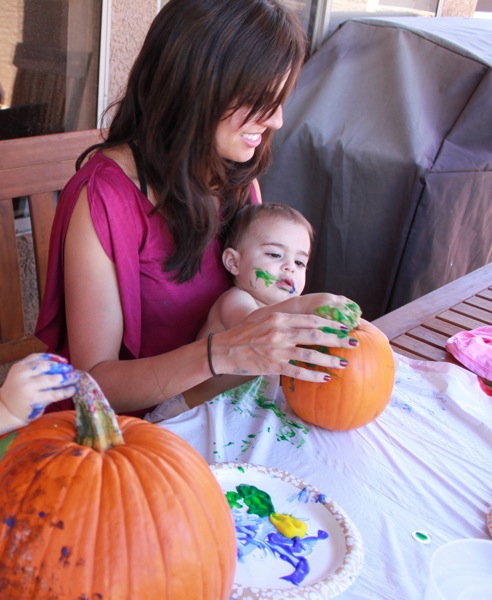 After taking her first taste of fingerpaint (non-toxic, of course, even though I'm sure I wouldn't love the ingredients), I finally got her to understand what it was used for.
I used an idea from Young House Love, and we each used painter's tape to make patterns on the babies' pumpkins. There was no way an "O" was happening with the tape, so Liv and I did an "L" instead 😉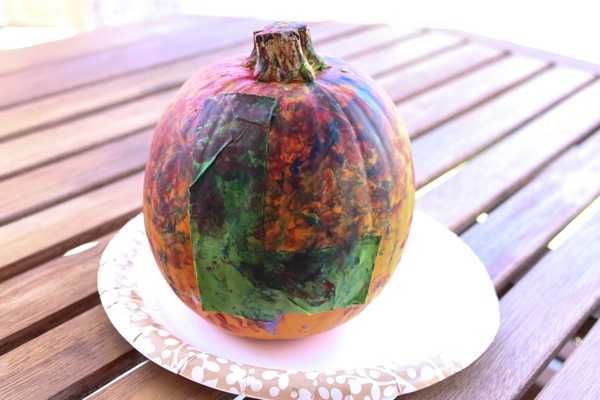 After helping her add some more to the bottom (so the "L" shape was more distinct) and peeling the tape off: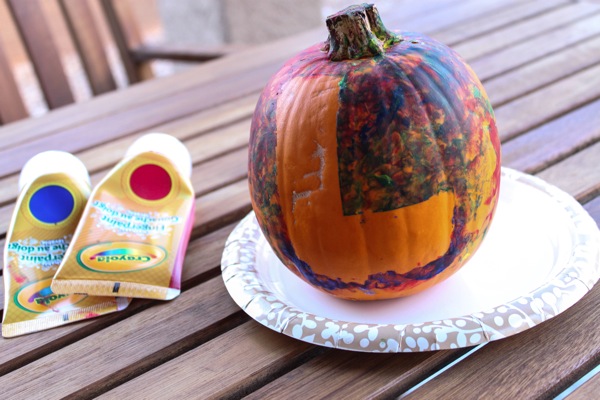 Ta da! Baby's first pumpkin 🙂 Pretty dang cute.
The girls also played in the grass and crawled through the tube before everyone got a bath and we enjoyed lunch together.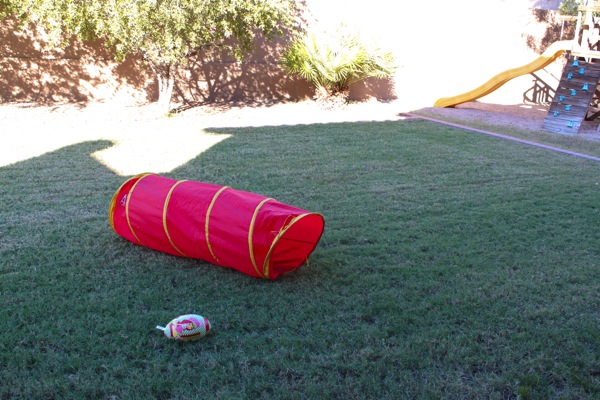 Baked sweet potatoes (plus pear, avocado and puffs) for the babies, simple salads for the girls (arugula, raw goat cheddar, beets and basil with balsamic and Meyer lemon olive oil), amazeballs and cookies (thank you, Lis!) to snack on.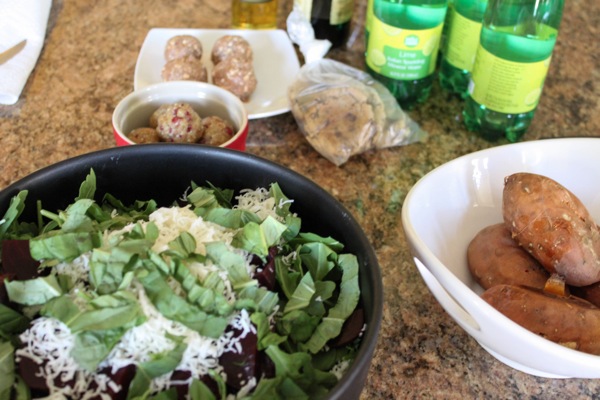 Two new amazeballs flavors, just for the occasion 😉
Cranberry Orange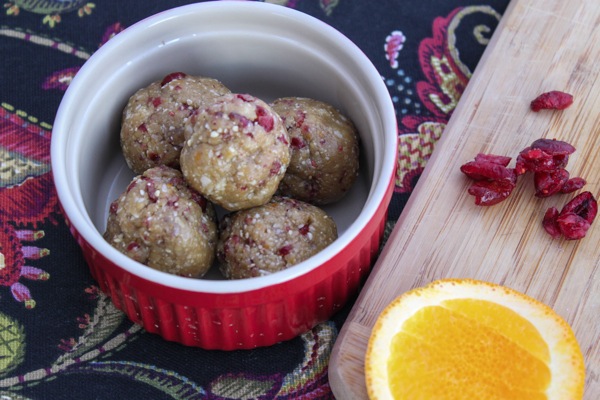 -4 T dry ingredients (can be a mix of protein powder, coconut or oats- I used 2 T vanilla protein powder, 2 T coconut)
-2 T nut butter of choice (I used cashew for today's)
-2 T dried cranberries
-1 t orange zest, squeeze of fresh orange juice
-2 T maple syrup (or other sweetener- Stevia and water is great, honey is verrryyyyy sweet, so be mindful if you decide to roll with that)
-pinch of sea salt
1. Pulse to combine in the food processor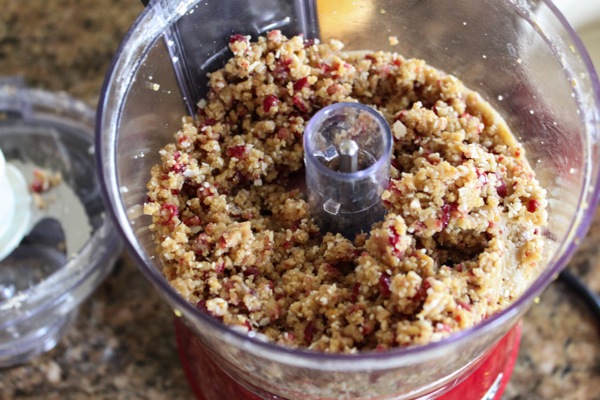 2. Roll into balls.
3. Devour.
Cashew Butter and Jelly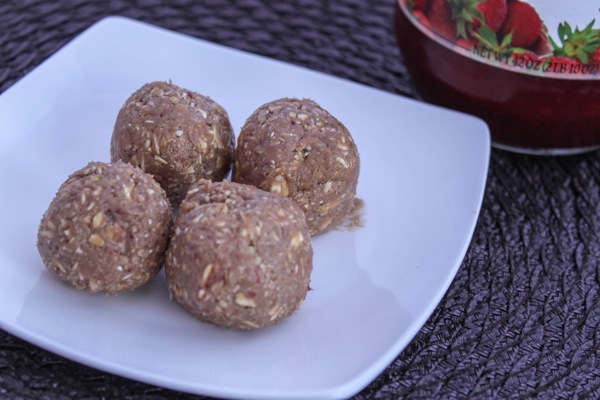 -4 T dry ingredients (can be a combo of protein powder, oats and/or coconut- I used 2 T vanilla protein powder, 2 T oats)
-2 T nut butter of choice (I rolled with cashew again)
-2 T jelly or jam in any flavor (strawberry is the standard in our house)
-pinch of sea salt
You know the drill: pulse, roll, eat. 🙂
Hope you enjoy!
Are you carving a Halloween pumpkin this year? Find anything on Pinterest you love??
Have you tried amazeballs yet? Here are some other flavor variations, too.
xoxo
Gina
Head's up: For the first time ever, I'm so excited to announce that Zumba products are available on my OpenSky! You can get the Exhilarate set, high tops, or my favorite sneaks for an awesome discounted price.