New Ballz and Snack Links
It's about time I expanded my amazeball horizons.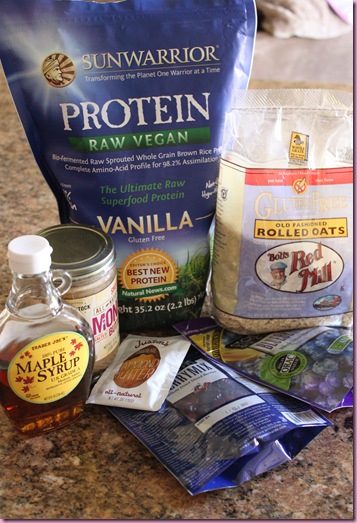 I've been brainstorming snack ideas that I can have in the fridge, grab and eat, and couldn't believe how long it had been since I had an amazeball. They're a great dose of healthy fat and protein- 2 usually does the trick for me. Instead of making the usual chocolate chip ballz, I played with a couple of flavor combinations:
Blueberry-lemon and Cocoa-berry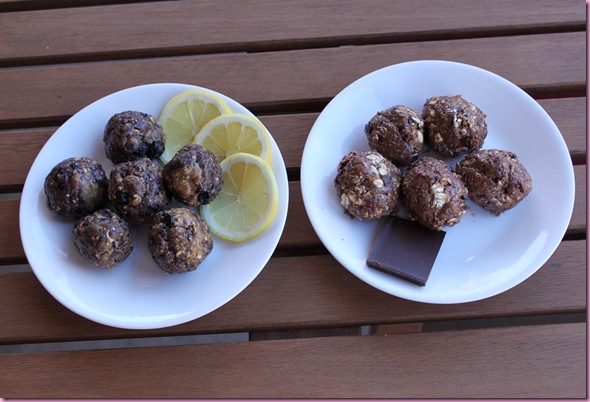 For the blueberry-lemon,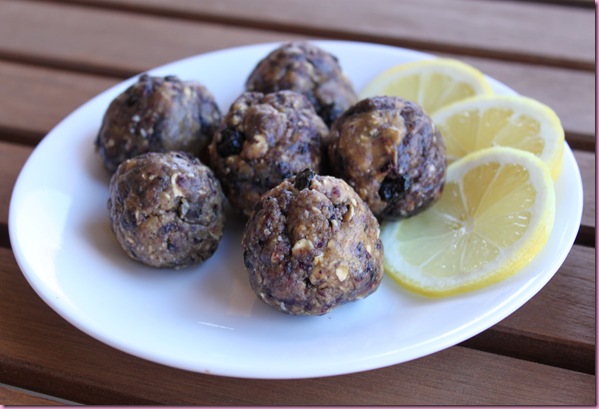 here's what I did:
-Started with the original amazeballz recipe, skipping the chocolate chips and subbing oats for the coconut (I'm out of coconut and oats work just as well)
-Added 2 T dried blueberries
-Zest and juice of 1/2 lemon
-a little more maple syrup for texture
For the cocoa-berry,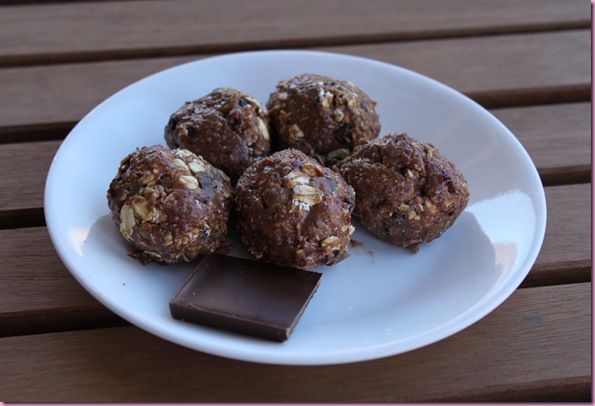 -I started with the original amazeballz recipe, again using oats
and chocolate almond butter in lieu of regular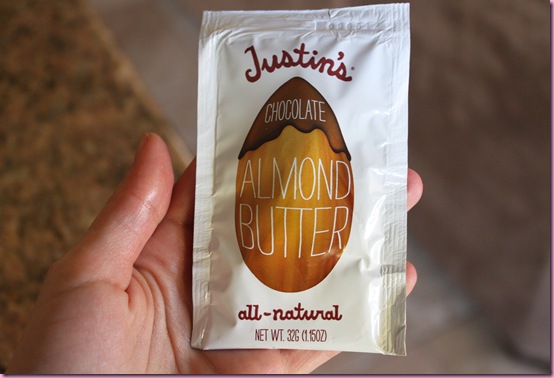 (tastes like frosting)
-Added 2 T dried mixed berries
-1 t cocoa powder
-a little more oats, since the chocolate almond butter had a different texture
Both flavors were pretty… amazeballz 🙂
Making them in the Vita-mix probably wasn't the best idea: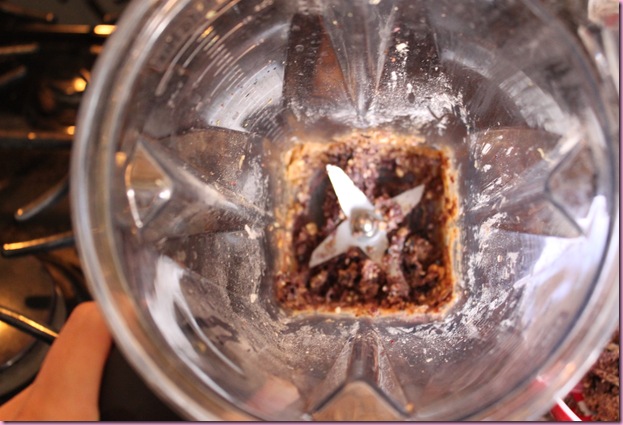 but my mini food processor was scarified for cookie butter and I can't seem to remember to order a new one until I need it. Life happens like that sometimes.
The good news is that I had a sleeping kitchen sidekick to hang out with while I scraped every last bit out of the Vita-mix 😉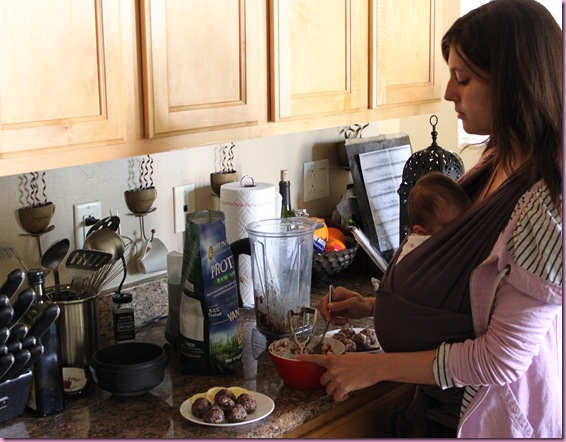 So tell me, friends: what are you favorite snacks that you can prep in advance, or make quickly?
Here are some of mine:
-Chopped veggies with homemade hummus or ranch dressing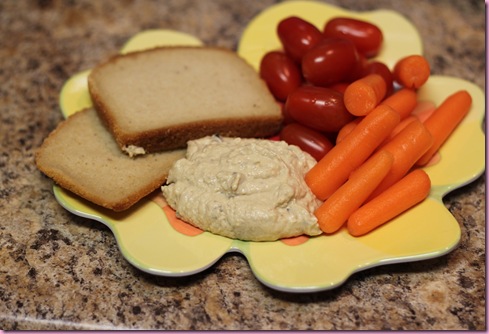 -trail mix -I love TJ's, but it's also easy to make your own and pre-portion out into little baggies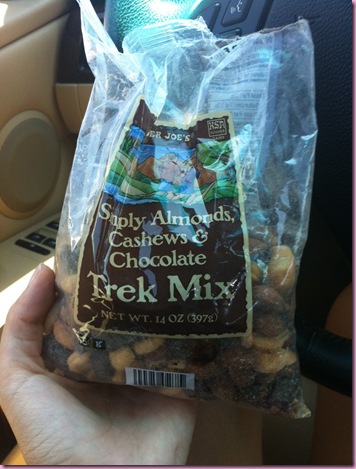 (or straight outta the bag, while driving)
-protein bars
-Banana and almond butter, rolled up in a tortilla
It will be fun to get ideas from each other- feel free to link away! (Sometimes when comments include links or are from new commenters, I have to manually approve them, so no worries if it doesn't show up right away)
Hope you have a great day <3
xoxo
Gina