Black Bean Quinoa Burgers
Hey friends <3 How's your day going? So glad you enjoyed the step video and I'm happy to hear I wasn't alone in the leotard over shorts craze. If your mom/aunt/friend still has any hanging around, they'd be perfect components for a fitness-inspired Halloween costume.
It's been a pretty great humpday over here- work and out to lunch with a friend during my lunch break.
Of course, I always know it will be a good day when breakfast involves chocolate.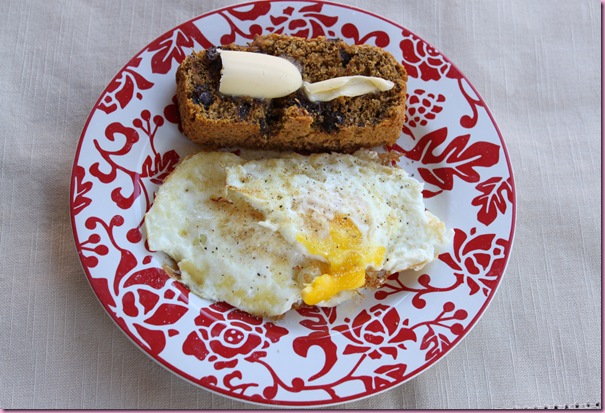 [Slice of heated pumpkin chocolate chip bread with butter and 2 over hard eggs]
The pumpkin bread tastes even better the next day….
I also wanted to show ya our dinner from last night, because it ended up being one of those on-the-fly things that turned out really well.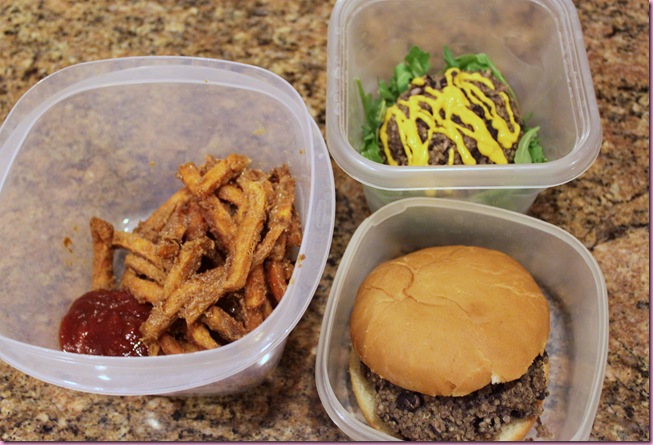 Black bean quinoa burgers with peanut butter crusted sweet potato fries.
Um, yeah.
For the burgers, I was inspired by my friend Brittany's Quinoa Cakes and Emily's Black Bean Burger recipe. I really didn't have time to chop (we were running late), so all I did was pulse 1/2 C quinoa, cooked, in the food processor with half a can of organic black beans, chili powder, cayenne, sea salt, garlic and pepper, and then stirred in the rest of the beans whole. [Chopped onion and carrot would have been nice in here, too]
Baked them up for 25 minutes at 375: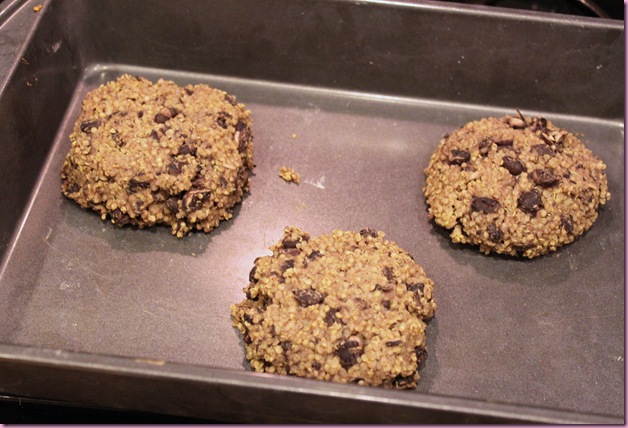 and for the fries, I followed Ricki's recipe exactly, just subbing out peanut butter [the Pilot said almond butter always tastes *rancid* to him. More for me] and sweet potatoes instead of parsnips. This recipes is fantastic with any root veggie, too.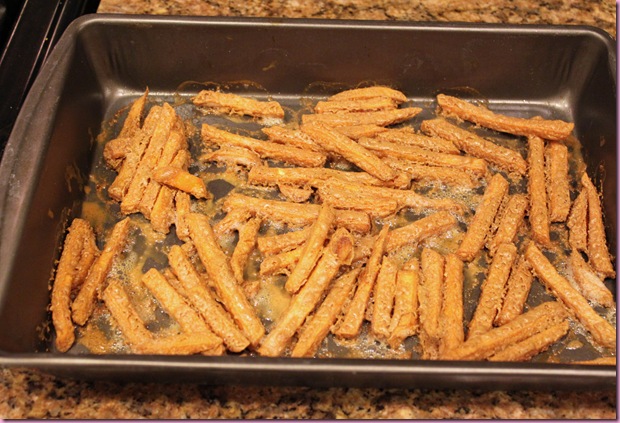 They only cooked for 30 minutes, so they were more mushy than crunchy, but tasted fantastic all the same. I packed everything up to-go [his on a bun with cheese, mustard and greens, and mine salad beast style] and we ate it in the car on the way to birth class.
In between bites, the Pilot said "this is really, really good" and I said "and it's vegetarian. I figured I'd make something veggie for dinner tonight since I'm going to wager that you had some kind of beef for lunch." [I have no prob that the Pilot eats beef, but I do try to create some sort of balance with what I cook, or otherwise he'd live off Puffins and beef]
"The chupacabra is not beef. It's steak, ham, bacon, cheese and beans wrapped in a flour tortilla."
My husband, ladies and gentlemen.
Today's workout was a nice 45-minute walk with Bellerton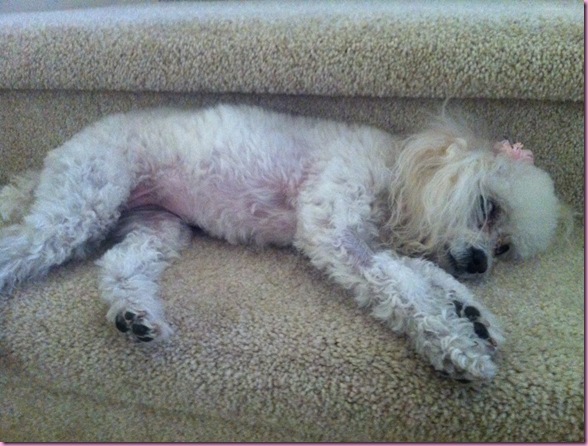 and an arms day. I did *this arm workout* and it definitely did the trick.
Dinner time over here!
See ya in the morning <3
xoxo
Gina
Something to think:
"Every time you are tempted to react in the same old way, ask if you want to be a prisoner of the past or a pioneer of the future"
? Deepak Chopra
Something to watch:
This video made my day: