Reader's Request: Sea Veggie Love
Hi guys! Hope you're having a great day 😀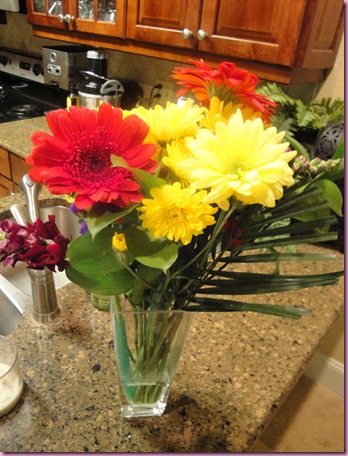 (Does anyone else buy themselves flowers? I do every week.. unless the pilot beats me to it. It makes the casa feel extra lovely)
I got the following reader's request a couple of days ago and thought it would be a fun one for today 🙂
Hey Gina,

I have no idea what to do with seaweed and sea vegetables even though I know they're very healthy. They just seem intimidating! I would love to be able to make a seaweed salad and maybe learn more about what to do with sea vegetables.

Thank you!
About a year and a half ago, I would have no clue what to do with any of this: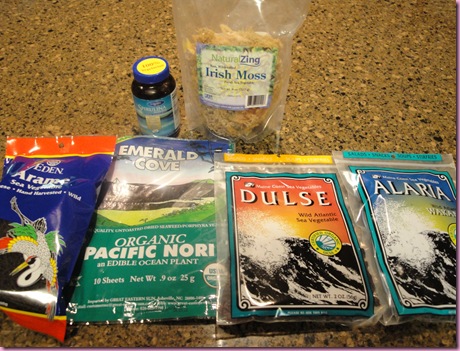 Thank goodness I went to culinary school– it helped me get over a lot of my food preparation fears, particularly fermenting foods and sea vegetables.
In the above photo are some of my current faves:
Arame, a kelp species. This is probably my favorite because it doesn't require chopping and has an awesome texture
Nori, a type of red algae and is commonly used for sushi wrappers
Dulse, red seaweed- AMAZING in salads and has an delicious super salty flavor
Alaria, a type of brown algae- this one is super chewy and takes much longer to soak
Spirulina (more info *here* – it's one of my fave supplements for complete protein and nutrients) and
Irish Moss, a dark purple seaweed, also called "carrageen moss". It gives a great gelatin-like texture to raw foods and is great for custards, puddings and raw cashew tofu.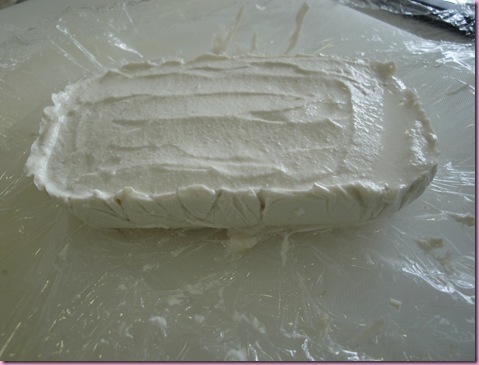 There are a lot of benefits from sea vegetables, including:

They're highly bioavailable, which means that their nutrients are almost immediately absorbed into the bloodstream
They're great sources of iodine, magnesium, vitamin K, calcium, folate, and tryptophan (which can help us to sleep better)
The nutrients in sea vegetables can prevent birth defects and cardiovascular disease
The magnesium can help prevent headaches and reduce asthma symptoms
Reduce the risk of high blood pressure and heart attack
Reduce the body's inflammatory response
Provide relief from menopausal symptoms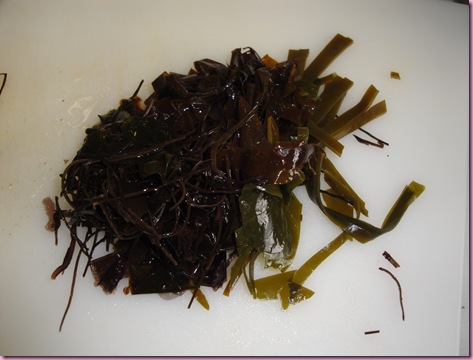 Here are some of the things you can use sea vegetables for:
Spirulina in smoothies, green juices and even breakfast cookies: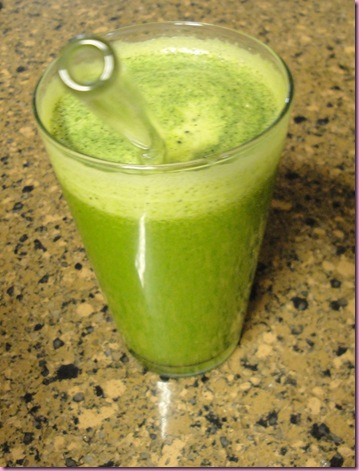 Soaked seaweed as a garnish: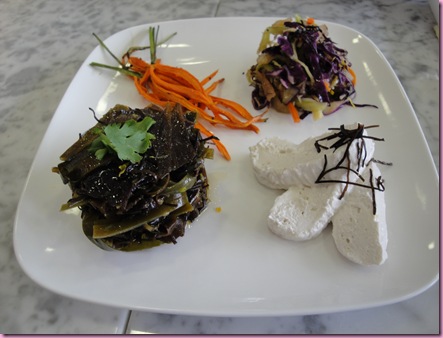 Dulse as a salty salad mix-in: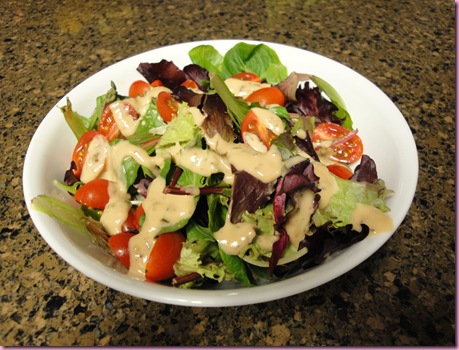 Nori to wrap sushi: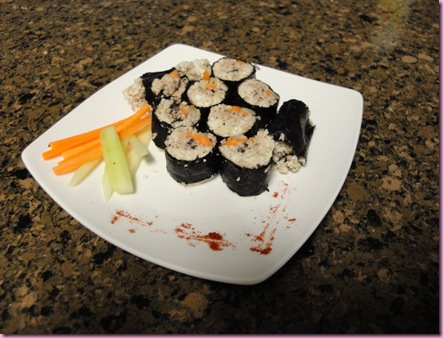 and all of your faves in a seaweed salad.
Super Easy Seaweed Salad

Ingredients:

-1 C sea vegetables of choice, soaked (check soaking times as they vary.. I usually let them soak for an hour or so and don't soak nori—it gets slimy), rinsed and strained

-1/2 T rice wine vinegar

-1 t sesame oil

-1 t Nama Shoyu

-1/2 T extra virgin olive oil

-pinch each of garlic, cayenne, Stevia

-juice of 1/2 lime (totally optional- I like some lime in there)

Directions:

In a bowl, whisk the liquid everything except the sea veggies.

Add the sea veggies to the bowl, toss to coat and adjust seasonings as necessary.

Feel free to add in: sliced scallions, julienned carrots or bell pepper

Garnish with sesame seeds and feast 😀

© 2010 The Fitnessista
I hope ya'll enjoyed this post and that maybe it encouraged some of you to give sea veggies a try 😀
Have you had sea vegetables before? What's your fave way to use them??
Please send Reader's Requests my way: fitnessista at gmail dot com
Have a wonderful GLEE day! <3
xoxo
Gina