Reader's Request: Top Protein Powder Uses
Hi friends! How is your day treating ya? Hope it's been bueno. <3
It's been BEAUTIFUL here in T-town.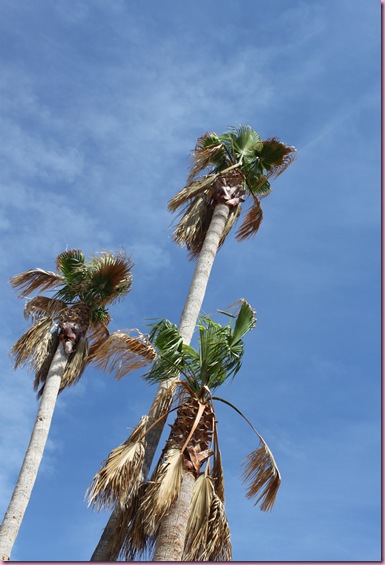 (Tucson = one of the world's places where there's an abundance of palm trees and cactus)
So beautiful in fact, that I had to carve an hour out of the day's craziness to lay by the pool.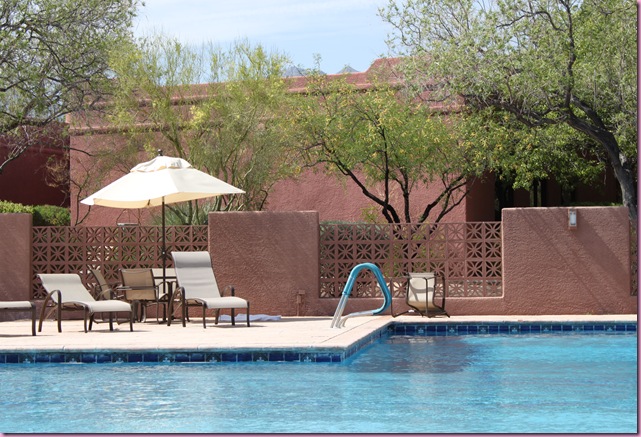 Uhhhmazing.
I got to watch a water workout class while I was there, so technically I was researching to start teaching on Wednesday, too 😉
So I've received a few questions about my favorite uses for protein powder and thought it would be fun for a reader's request post for today:
Hey Gina,

I love your blog! It's the first thing I check every morning. I bought some Sun Warrior through your OpenSky promo, but wanted to ask you what your favorite uses are for it. I love it in smoothies (and amazeballs!) but any other ideas you might have would be so appreciated.

Keep up the great work!

Julia
I love me some Sun Warrior. It tastes amazing, has fabulous stats and is raw, gluten-free and vegan.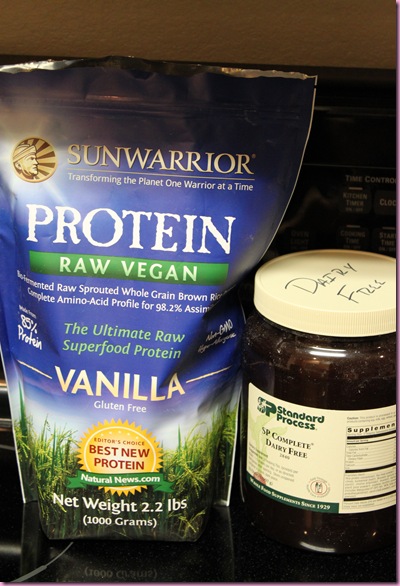 As much as I love it, I think it's preferable for our bodies to get most of our protein from actual food sources instead of powders all the livelong day. Sometimes I'll have to remind myself to include real protein instead of only Sun Warrior 😉 That being said, protein powder is excellent for convenience, and also a great way to lower the glycemic index and boost up the nutritional stats of some favorite recipes.
Here are my top 10 all-time fave uses for protein powder:
10.  Smoothies and Protein Ice cream

For protein ice cream, make your favorite smoothie with less almond milk and more frozen fruit.

9. Protein Almond Butter Spread

Mix 1 scoop protein powder with some milk to thin it out, 1 T almond butter and melted chocolate if you desire

8. Oatmeal, Quinoa and Farina

Adding half a scoop of protein powder to your morning hot cereal is an easy way to give it more staying powder- just make sure to add in more milk or water than usual. I'll wait until the cereal is almost finished cooking, and then stir in the protein powder, milk and other mix-ins/seasonings

7. Add it to a latte!

This was one of those it-might-be-weird-but-it-might-be-delicious things that ended up being a success. It was surprising how delicious it tasted in a rice milk latte and added a pleasant lil vanilla kick.

Protein fluff is a quick and easy little snack: 1 scoop protein, 1 T almond butter or nut butter of choice, almond milk to thin it out- place a square of dark chocolate (or 3) in the middle and heat for 30 seconds

5. Power Cookies and other baked goods

I'm torn on this one because if I want a treat, I'll usually roll with the most unhealthy but delicious type possible. However, if I'm going to be baking and save myself a hefty amount of dough, might as well get a little protein, eh? 🙂

4. Protein pancakes, crepes and waffles

 

3. B-fast cookie and B-fast cookie dough cereal

 

2. Amazeballz

aaaaaaaaand

1. Antique-ing my brother 😉

He would not let me get a picture of his face covered in protein powder for the blog, hahaha.
What are your favorite uses for protein powder?
Need help choosing a protein powder? Check out this reader's request on finding the best one for you 🙂
Enjoy your night and I'll see ya in the morning!
xoxo
Gina
New blog will be up one week from today!! Wahoo! 🙂