Reading, wearing, watching, listening, eating
Hi guys! How's the morning going? Blogging a little later today than usual. After double-dip teaching last night + a fun training session, I was toast and decided to sleep in a little. We are also experiencing some bedtime battles, and I'm hoping it doesn't last too long! Since I'm nosy and love reading posts like this, today I thought I'd share one of these survey type posts. I think I first saw this on the Daybook blog (one of my faves).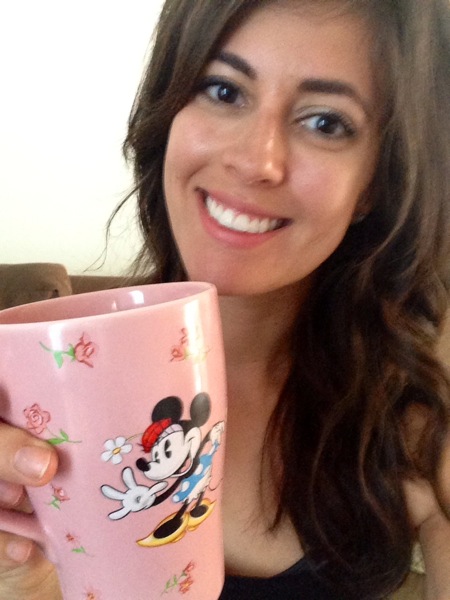 Reading: I'm about to finish Big Little Lies and can't wait to find out what happened. Amazon recommended it to me, based on The Husband's Secret, and I've been enjoying it so much more. The same intense mystery is there, and it's beautifully written. I've been sucked into it since I started, and am hoping to finish it before bed tonight!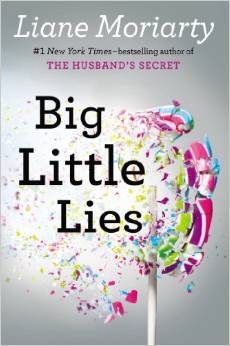 I've been listening to Yes, Please on Audible for a couple of weeks (perfect for solo commutes, or something to listen to while I clean), and have enjoyed it. I've loved getting an inside look into Amy's life, especially with behind-the-scenes stories with her colleagues and her family. I've especially enjoyed the the book because she's reading it; the printed version is definitely lacking that awesome effect (and her guest readers are pretty hilarious too).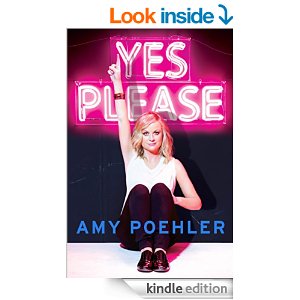 Matthew Kenney's new book, Cooked Raw, just downloaded on my Kindle, so I'm excited to start that tonight or tomorrow. I was introduced to raw food and plant-based cuisine through his books, and even got to attend his raw culinary school in Oklahoma City (way back in the day!). He has one in Santa Monica and I'm excited to check it out while we're close by for a couple of years. I'm excited to read his newest book, which is a memoir about how he shifted his traditional culinary career to focus on vegan and plant-based foods.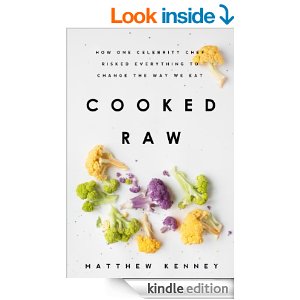 Wearing: a black tank and lululemon crops. Right now my hair is down and wild, but by the end of the day it will likely be in my latest fave: halfway up, with a top knot. I was seriously sad when the halfway up hair went out of style for a while, and now it's back, with a top knot aka my two favorite hairstyles COMBINED. It feels very Whoville-esque, but I'm rocking it out of sheer love haha.
Watching: The Mindy Project. I've had it DVRed for forever, and finally started to get into it since I miss Scandal and have been anxiously awaiting its return. Mindy is hilarious and amazing. I love that I can be working and don't have to pay super close attention to a heavy plot, and can hear the awesome one-liners. So good.
Listening: to Caro's snores. They're deep and intense.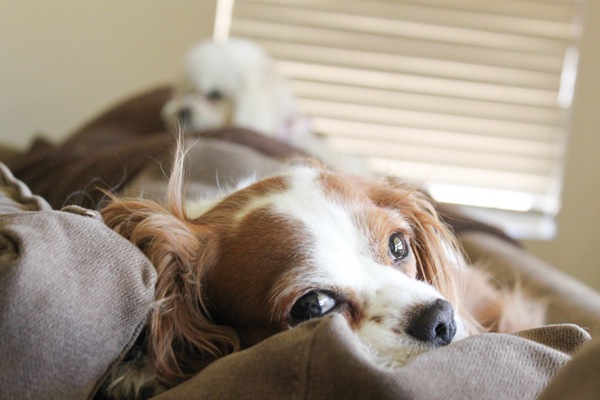 Eating: two chocolate protein balls and drinking vanilla hazelnut tea.
Your turn! What are you reading, wearing, watching, listening to, and/or eating? 🙂
See ya later today with some Livi-isms.
xoxo
Gina