Reader's Request: Carbs and Eating Before Bed
Hi guys! Hope your day is going well <3
I get a lot of the following types of questions on my Formspring page:
Is it really that terrible to eat before bed? Are there certain things you can eat without consequences? 🙂 Like…fruit etc.

are white potatoes also the bad kind of white carbs?
And just saw this one in the comments section:
Hi Gina

Thanks for the chia pudding yesterday!

Just curious, do you not have grains with your dinner in the evening for a specific reason? I noticed you usually don't have brown rice, even at your habachi restaurant, but I thought brown rice was a healthy choice. Is it because you often have oats during the day and try to limit your carb intake? Thanks for answering
So I figured it was time for a reader's request post about carbs and eating before bed.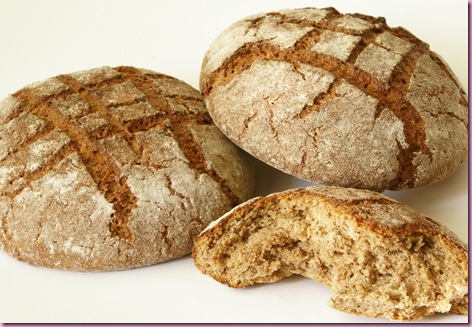 (source)
I love carbs. I love to eat in general, but nothing is more satisfying to me than some kind of starchy, carb-y goodness.
Carbs are our bodies' primary fuel source and we need them to be active, nourished and thriving.
There is NO such thing as "good carbs" and "bad carbs". I despise that negative connotation with food and the "forbidden" attitudes that go along with certain types of food. You really can eat whatever you want. The only thing is that it's a great idea to get a balance of all of the food groups and as long as you're not stuffing your face with the bread basket and depriving your body of veggies at every meal, you're doing ok 🙂
So while there are no "good carbs" and "bad carbs", some types of starchy foods are nutritionally superior to others, which are the ones I try to aim for as fuel:
-100% whole wheat bread/pita/pasta (Hodgson's Mill and Ezekiel products are great)
    -sweet potatoes and other starchy veggies like peas, corn, squash
    -whole grains: brown rice, quinoa, millet, barley, wheat berries, oats
    – beans and legumes
    -fruit (raw, canned in its own juice, dried with NO added sugar)
    -all veggies (avoiding white potatoes, as I prefer sweet potatoes instead)
Those are my "most of the time" carbs, but that's not to say I don't enjoy some of the un-healthier (but delicious!) stuff every so often (hello, Girl Scout cookies).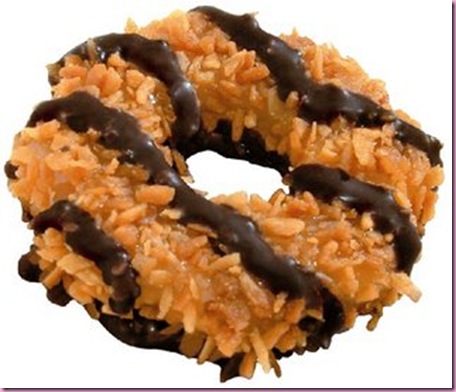 (source)
The samoas are in the freezer until Lent is over 😉
As far as eating before bed and carbs at night, here's how I usually roll:
-I prefer to have less starch at night, as there's really no reason to have a lot of carb fuel for a giant snooze fest 🙂 Going to bed with a belly full of food (any type of food) is uncomfortable for me, and I like to be ready for breakfast in the morning instead of stuffed from the night before (I LOVE breakfast!). We usually have dinner around 6 or 7, but some nights are much later, so I'll have a snack before I teach and "real dinner" when I get home.
-If I know I'm going to have a starchy meal at night, (like the sweet potato chili and cornbread we had the other evening), I'll have less starches for lunch (like a giant salad beast with goat cheese and veggies), as I try to get a balance of everything
-If I get snacky at night, I'll have something light (like fruit, popcorn, veggies and hummus, or half a bar) so that I don't go to bed with a growling tummy
That is how it *usually* goes down over here, but there are always exceptions. Sometimes I want starches with all of my meals, sometimes I don't want as many, sometimes I want chocolate before bed (and eat it). My body does a great job of telling me what it wants, and I listen 😀 The point is to honor your body and fuel it the way you see *fit*.
*Just because a silly blogger does something a certain way does NOT mean that you need to follow suit- roll how you want to roll, and fuel your body with an abundance of deliciousness 😀
I've said it once, and I'll say it again:
EAT. Eat often. Eat until you're perfectly content and eat well.
To echo my friend Gena's eloquent post, I love to eat. And… I have a deep unending love for carbs 😀
So tell me friends, what is your all-time favorite meal???
I think we all know what mine is 🙂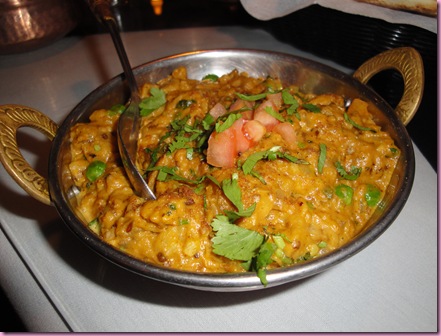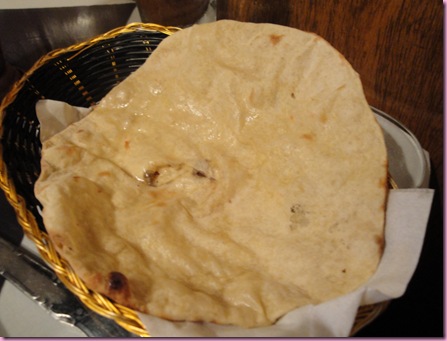 I'm off to work! See ya this afternoon 😀
xoxo,
Gina