Hey hey 😀 Hope you had a great day! I loved hearing about your at-home workout options 🙂
After I last *saw* you guys, I grabbed a water and a plum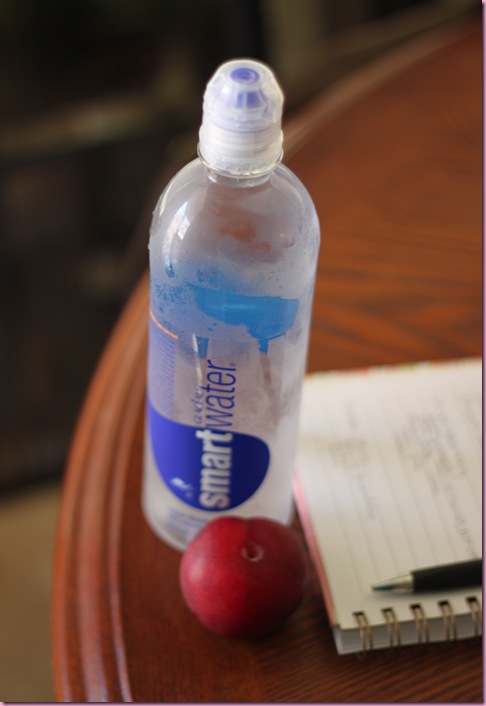 [my favorite reusable bottle bit the dust yesterday, so I'm the market for a new one]
and went to spin.
I'd been avoiding class (even from my favorite teacher!) since LA Fitness made their music policy super lame. Instructors have to pick up CDs to use from the desk and can only use LA Fitness music. I was thinking about canceling my membership (especially since I can work out at work and on base), but decided to give it one more try, especially since I heard a rumor that some instructors still use their own music.
The verdict? Class was AWESOME, but the music was horrendous. My fave instructor is still using their CDs, so we got to rock out to today's newest hits, including "I'm Blue Da Ba Dee" and "Beep" by Pussycat Dolls. Except none of the songs were the original artists- instead, we got their whiny, techno wannabes. I die.
I may be canceling my membership anyway…
Some eats: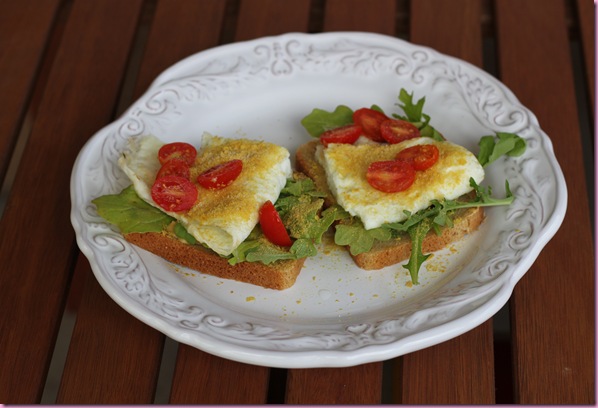 Brown rice toast, arugula, tomatoes, egg and nutritional yeast
and snacktime was eaten on the patio with Bella, watching her chase birds.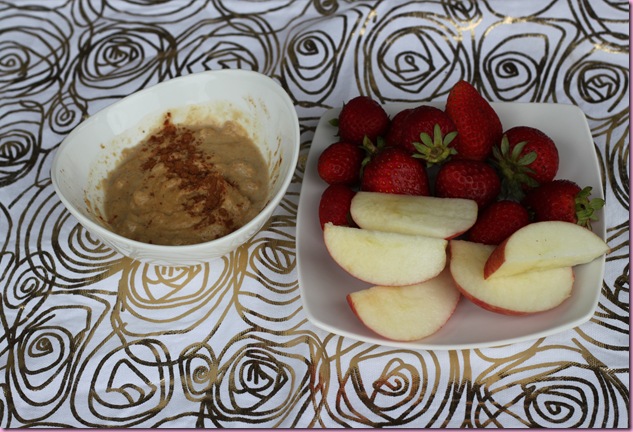 Protein fluff (peanut butter, Sun Warrior, almond milk and cinnamon)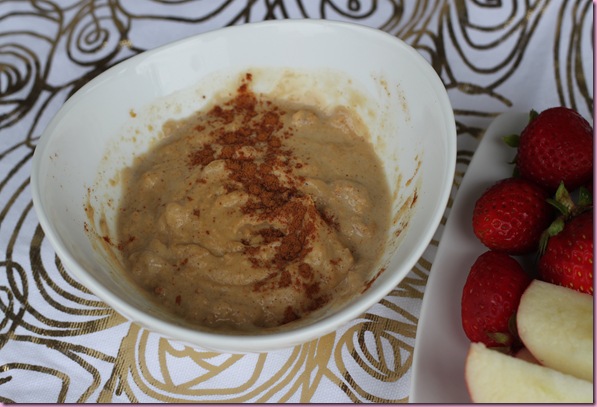 + organic fruit 😀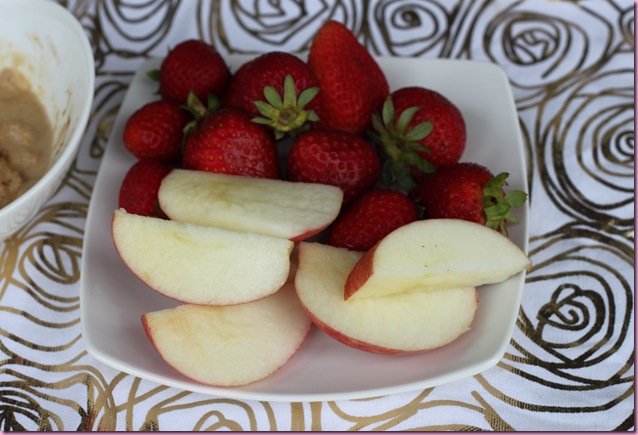 So I've been trying to spend extra time with Bella lately because we think she may be depressed.
It's weird because she's moved with us many times before, and is a pro at it, but she's having a rough time getting used to the new casa. Sometimes when we leave, we'll come back and she'll be sleeping by the door waiting for us. She kind of mopes around (when she's usually so spunky and happy!) and I think she's bored. Even though we walk her everyday and play with her, I think she misses her sissy and feels lonely.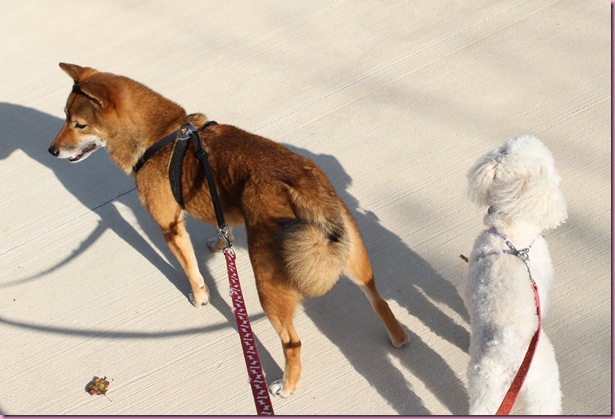 [Even though her sissy not-so-secretly wanted to eat her. Vies is now queen of the castle with good friends of ours, and we still get to see her all the time, which we love]
We're thinking about getting a friend for Bella to keep her company while we're out and about, but are trying to figure it all out. Ideally, we'd like to adopt a dog who is a few years old and housetrained already –housetraining a puppy in a new house would be no bueno- and have it be closer to Bella's size, like other dogs and possibly the same breed (maltipoo). I also think it may help for when the baby arrives- Bell will have someone to play with while we're extra busy getting into the swing of things with a new baby.
Have you ever been in a similar situation?
Hope you all have a great night and I'll see ya in the morning <3
xoxo
Gina