After years of my devotion to Asics, I crossed to the other side.
Also after a little too many years, I got my stride checked out again and picked up some new kicks. My current Asics are toast, so new cushion feels sooooo nice. The real test will be tomorrow's long run- here's hoping that they treat me well. As shoe destiny would have it, they were on clearance, too. Victory all around.
Today ended up being a gloriously relaxing day. We all slept in -Liv got up at 7:30!- and then I just had to work the morning. I had the afternoon covered so that Liv and I could attend a friend's baby shower. Her little guy or girl will be here in January, and they decided to wait and be surprised. When I was shopping for the gift last night at Target, it made me realize how hard it is to shop for gender-neutral baby stuff. Everything is clearly pink or blue, but it made me wonder if next time we'll wait to find out if the baby is a boy or girl. It seems like it would be good motivation to make it through labor 😉
I didn't snap any pics of the shower itself -it was absolutely beautiful- but we had a blast.
The tiny party animal crashed as soon as we got home,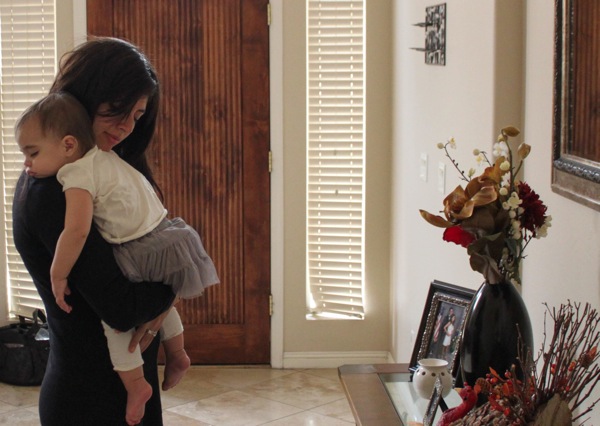 and I made some more food since I could only eat so much at the shower while also feeding Liv and keeping her entertained. 
An amazeball,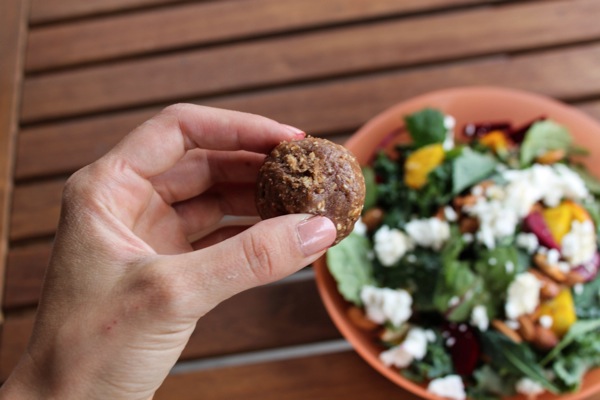 (almond butter and jelly is the current fave)
and farm box fresh salad with kale, mixed greens, basil, beets, goat cheese, almonds and Bragg's dressing.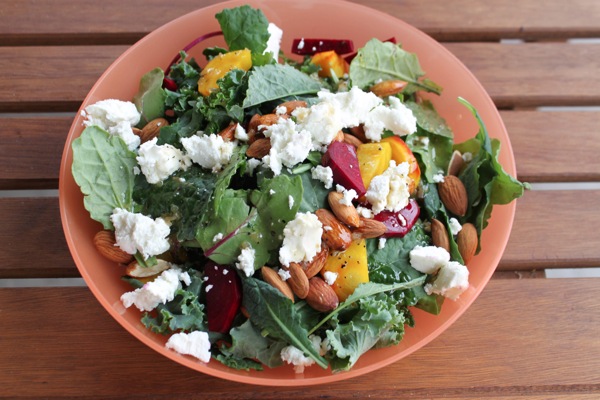 This weekend, the Pilot and I have a fun project we want to tackle for the house and are going to start making holiday gift lists for friends and family. This way I can attack Black Friday and Cyber Monday and who knows, maybe get our shopping finished before Christmas eve? That would be a major first.
Hope you're having a wonderful weekend!
xoxo
Gina
What are your weekend fitness plans? After taking 4 days of this week to recover from the half, I'm excited to hit next week with a bang! Anyone doing a Turkey Trot or similar Thanksgiving event?