Slow Cooker Greek Chicken Soup
Hi! How's the day going? Hope you're having a great morning <3
I took yesterday afternoon to research some options for Bell after taking her to the vet.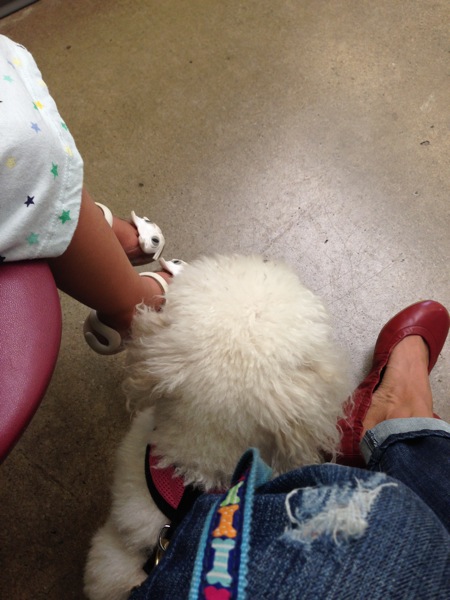 (Animals amaze me. She knew we were at the vet -even though it was a new place/doctor- the second we walked in the door. Liv spent lots of time cuddling her and saying, "It's ok. Don't be afraid, Bell. Maybe you won't need a shot.")
She had a scary coughing fit a couple of nights ago, so we took her in to get checked to make sure it wasn't kennel cough (or worse, like a heart or lung problem that Dr. Google suggested). She had x-rays, and it turns out the her trachea is slightly collapsed. It happens with older small breed dogs, and while the vet gave us some cough medicine for her, there's apparently not much you can do about it. I want to talk to another vet and do more research (because it's sounding like steroids could help firm it back up?), but it's something that could worsen over time. Thankfully it's mild for now, but I worry about her.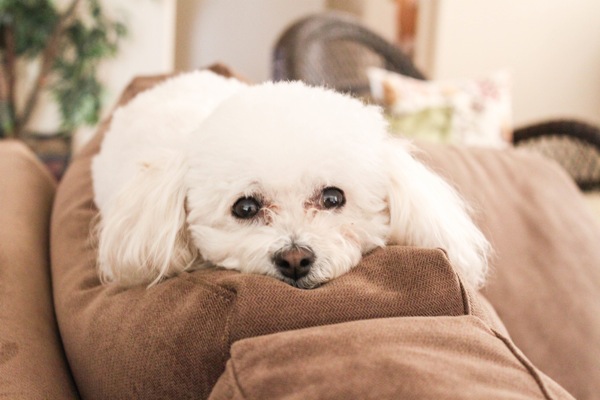 Afternoon soup for the soul: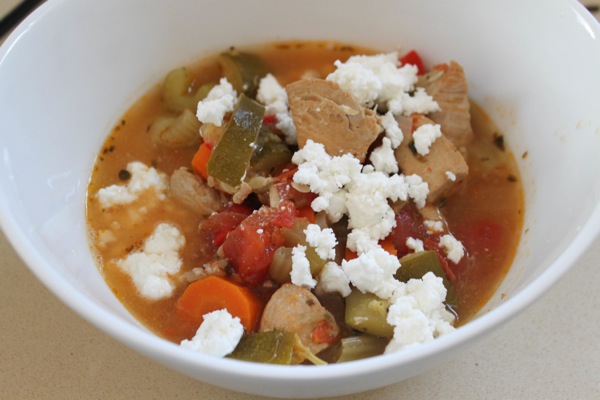 and a pumpkin breakfast cookie with coffee. (It was a coffee kind of day, which was much-needed after the special kind of circus that is taking a vet and a toddler to a vet appointment haha.)
Slow Cooker Greek Chicken Soup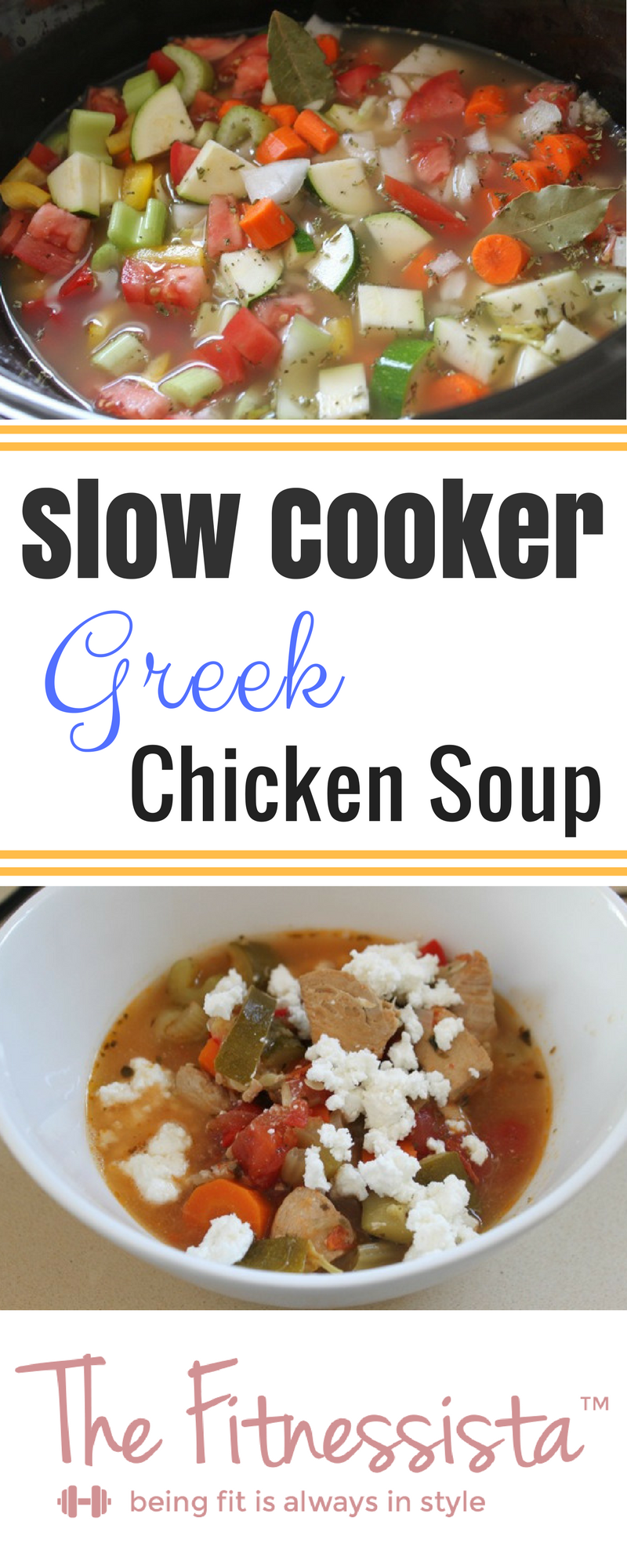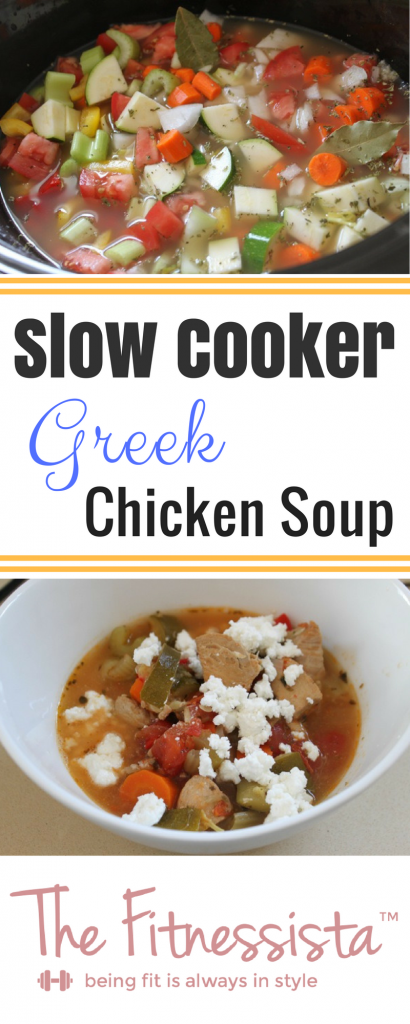 The soup was an easy recipe I put together in the slow cooker. Liv LOVES soup (this one is her all-time favorite) and it's an easy way for the family to get a ton of veggies.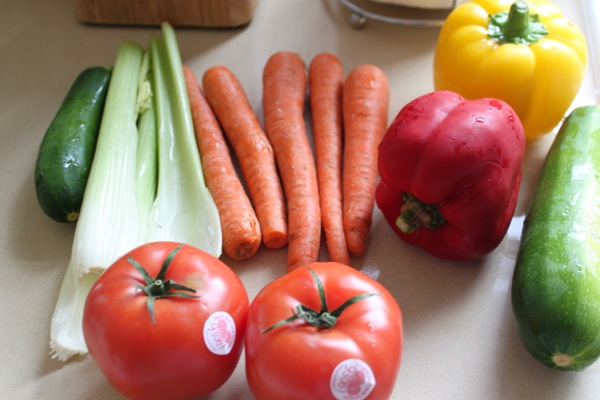 Slow Cooker Greek Chicken Soup (with vegan option)
2

chicken breasts (Vegan friends: ditch the chicken and try this on the stovetop with quinoa.)

2

bell peppers (any color), chopped

5

carrots, peeled and chopped

1

onion, diced

2

zucchini, diced

2

tomatoes, diced

3

garlic cloves, minced garlic

4

celery stalks, chopped

1 teaspoon

dried oregano

1 teaspoon

dried thyme

2

bay leaves
salt and pepper to taste

1

container (32 oz) of chicken or veggie broth

1

lemon
feta cheese (optional)
kalamata olives (optional)
fresh oregano (optional)
Instructions
Season chicken well with salt, pepper, oregano and garlic.
Brown chicken on stove.
Toss chicken and all other ingredients into crockpot and cook on high for 2 hours, then low for 4 hours.
Before serving, top with crumbled feta, kalamata olives, squeeze of lemon and fresh oregano.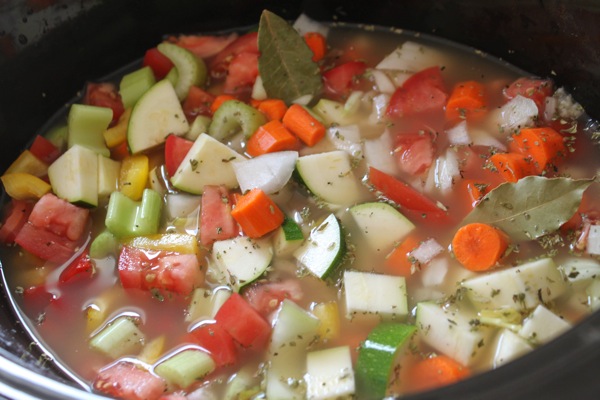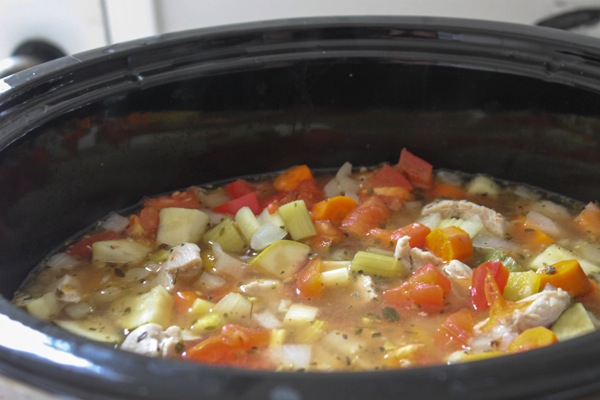 The fall-long embrace with the slow cooker has officially begun.
Post-Zumba Scandal catch-up with the Pilot last night: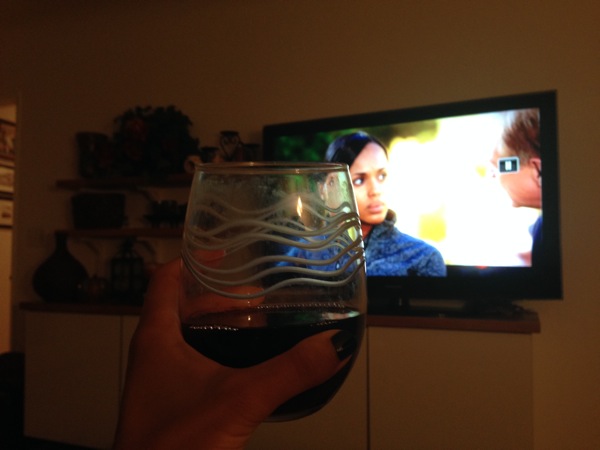 Hope everyone has a wonderful morning! See ya later today with some adventures. 🙂
Coming up tomorrow the blog:
Friday Faves (+ a healthy jewelry -it will all make sense- giveaway)
Latest Stitch Fix wins
xoxo
Gina