Hi guys! How's your day been??
Things are bueno over here, especially since I started my day with a cookie 😉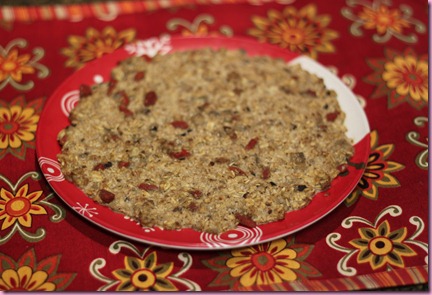 A superfood bfast cookie with:
-1/2 C oats
-1/2 scoop Sun Warrior
-maca
-Goji berries and cacao nibs
-1 T sprouted raw almond butter
-almond milk
Rumor has it that some of the pilots in our squadron have been enjoying bfast cookies lately, too! Love it. My Pilot isn't a huge fan of the breakfast cookies – he has a texture thing- but said he will eat a bfast cookie under one circumstance (it's an inspiration board thing and I don't want to jinx it by typing it out) and I'm anxiously awaiting that day 🙂
Snack was some raw cacao cereal with fresh almond milk: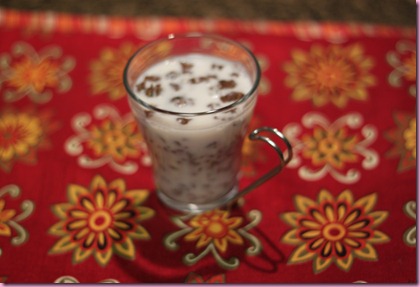 and then I meandered up to the yoga room for a 45-minute Detox Challenge flow a la YogaDownload.com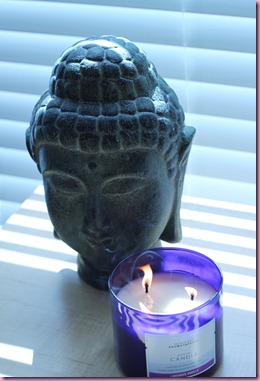 The yoga practice was amazing, but the best part was coming out of savansana to a thousand Bella kisses 🙂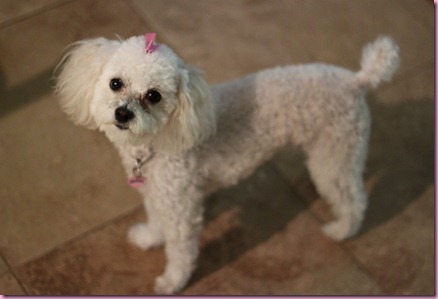 I wore a new shirt today,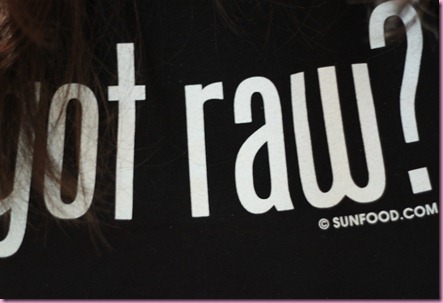 (hoping to have these in my OpenSky store soon! Lurve)
and answered so many questions about raw food at the car wash and the grocery store. It was fun- I love talking to perfect strangers about food/nutrition/whatever 🙂
This afternoon, I met my friend Michele for a smoothie at Main Squeeze.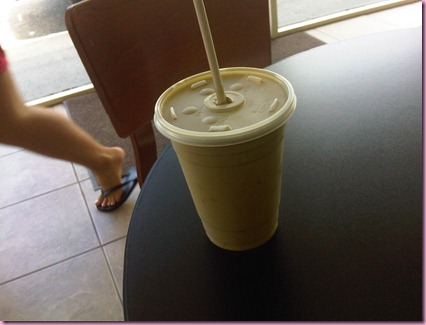 A BROWN smoothie!
Looks can be deceiving because it was delicious. Peach, mango, fresh apple juice, spinach, strawberry and Sun Warrior + spirulina from my purse 😉
I'm off to practice my Zumba dances, train some clients and teach bootcamp! If any of ya'll tried this morning's bootcamp workout, please let me know how it went!
xoxo,
Gina
Something to talk about: Are you superstitious?? I definitely am. Sometimes the Pilot will say something and I'll get riled up because I think he jinxed us and he just laughs at me 😉 Also, any reader's request ideas for tomorrow? Please leave them in the comments section <3