Reader's Request: Smoothies vs Juices
Hiiiii 😀 How are you? Hope you've had an amazing day <3
I've gotten a lot of questions about smoothies and juices, so I thought it would be a fun reader's request 😀
A little video:
For the record, this combo: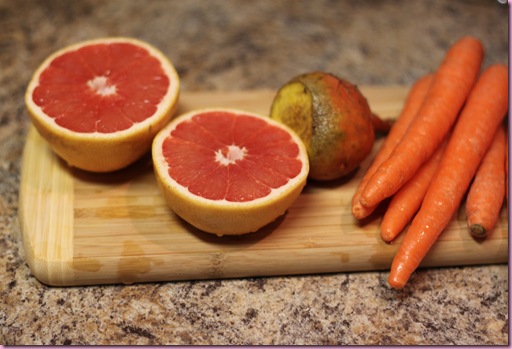 doesn't taste very good. (The grapefruit was a little bold)
But it looks pretty, right? 😉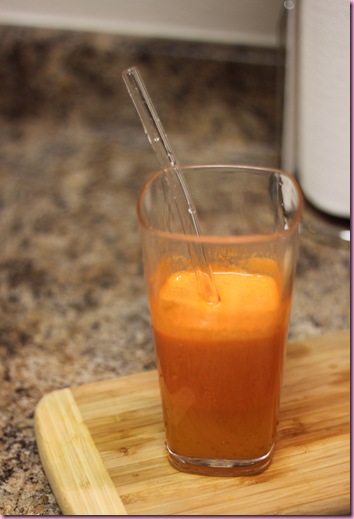 Some FAQs that weren't addressed: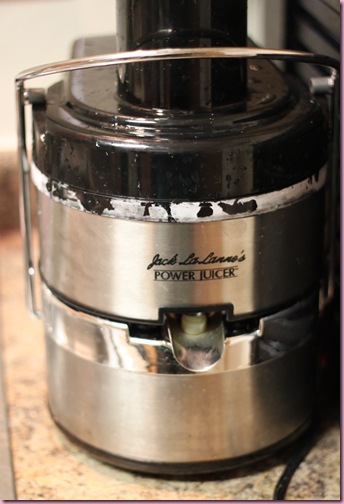 What's the main difference between smoothies and juices?
Smoothies are made in a blender and pulverize the fruit or veggies, keeping the fiber and all of the nutrients intact.Juices are made in a juicer, and the fruit/veggie's juice is extracted from the pulp and skin- it removes the fiber and has *most* of the nutrients. For me, I like to think use juices as a way to get extra vitamins and nutrients that I wouldn't be able to eat in one sitting, and smoothies as a protein boost.
Some of my favorite juice recipes would actually be more like a gazpacho or cold soup if I made them in the Vitamix.
Juice is also amazing for an energy boost from the live enzymes. I haven't really felt the need to drink coffee lately because it's been doing the trick 🙂 That's not to say coffee won't be back, but for now, it's taken a back seat to the green juice.
How do you create juice recipes?
For juices, I like to *usually* have 3 components: something green, something sweet, and a kicker. The green can be anything (romaine, kale and spinach are lovely), for the sweet, an apple, carrots, berries (strawberries are fun), pineapple, a sprinkle of Stevia, and the kicker can be a nub of ginger, a sprinkle of cayenne, or some citrus to take the *green* flavor our.
Some of my fave combos:
-Carrot, apple, beet, ginger
-Spinach, parsley, lemon, green apple
-Green apple, romaine, cucumber, lemon
-Beet, pineapple, kale
-Orange, lime, spinach, cayenne
Tip: If your juice tastes funky, add 1/2 lemon and a little Stevia. That will usually do the trick 😉
What can I do with the pulp?
The pulp is excellent as a raw slaw (I'm pretty sure Gena has a post on what to do with pulp), and can also be used as a raw cracker base, raw dessert, or for composting.
With today's carrot pulp, I made a raw carrot cake: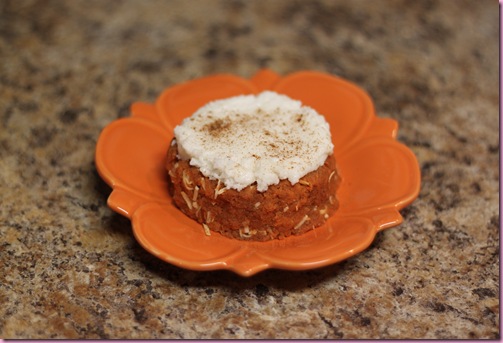 Carrot pulp, honey, cinnamon, nutmeg, shredded coconut, topped with coconut butter
What other juicers do you recommend?
I'm a huge fan of the Jack LaLanne model, and have used the Breville when I worked at the restaurant and went to school at 105degrees. Both are fab.
Where can I find smoothie recipes?
Check out *this post* on making a meal out of your smoothie, and *this page* for reader recipes.
If you had to choose between getting a juicer or Vitamix, what would you decide?
I LOVE my juicer, but it pretty much only has one purpose. I use the Vitamix multiple times a day for so many different things- nut flour, smoothies, soups, hummus, homemade nut butter, salsa, etc. So I'd definitely invest in the Vitamix first, and then a juicer later down the line.
Want a Vita-mix? I've got one already (and take it everywhere with me), but if YOU would enjoy one, we're giving away another Vitamix this Friday through my OpenSky page. (Current followers will be entered, too!)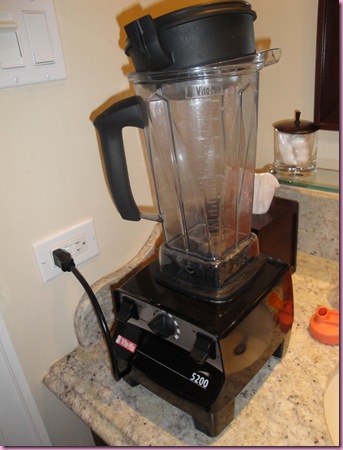 I hope this helped a little! Have fun with it and get creative with your smoothies and juices- you may find a new combo lurve 🙂
Do you prefer smoothies or juices? What's your favorite combo? Any other blenders or juicers that you'd recommend?
Enjoy your night and I'll see ya later 🙂
xoxo
G