Soft and Healthy Oatmeal Peanut Butter Cookies
Sometimes you just need a cookie.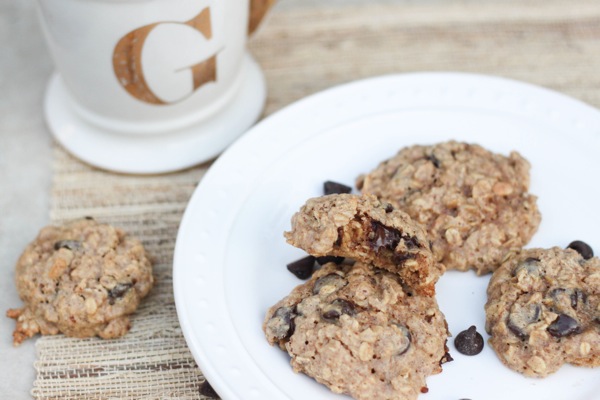 (or four…)
I was really hankering for cookies the other night, and since my little sous chef is always willing to help me bake, I thought it would be fun to sneak off to the kitchen to make some cookies.
As far as the cookies go, I'll let the pics do the talking since my mouth is full.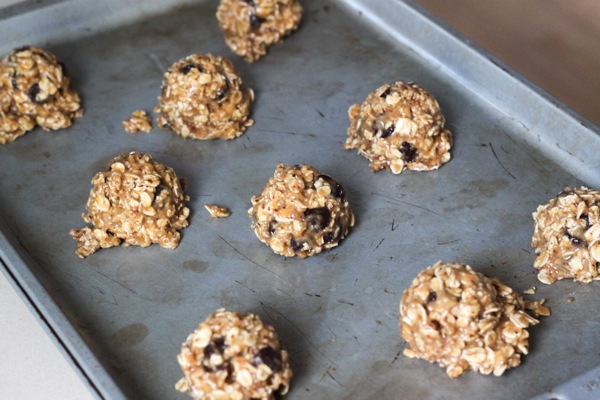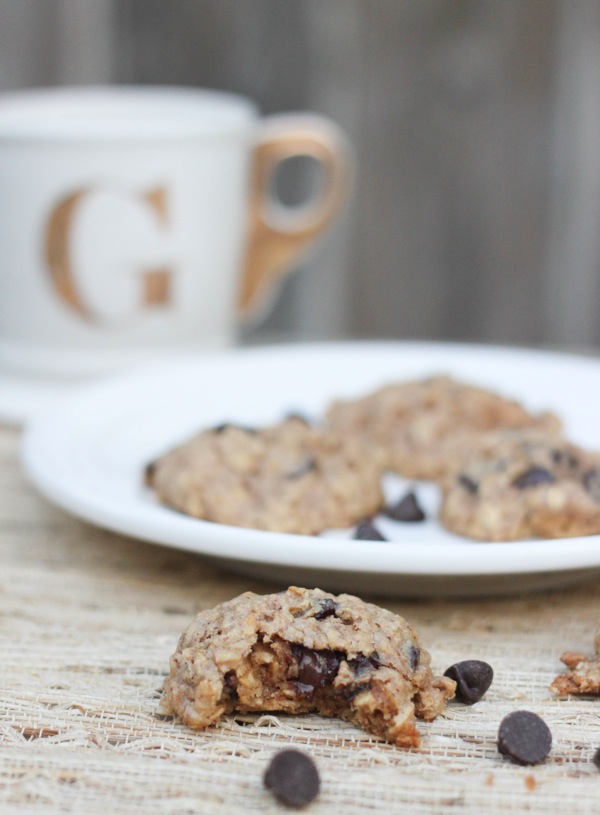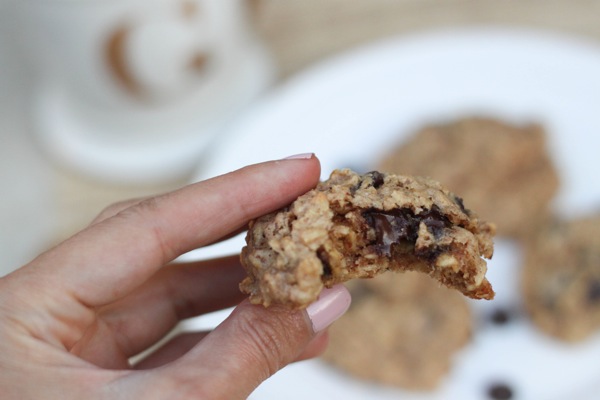 These ones are chewy, with melted chocolate chips, and also remarkably light for how decadent they taste. We added almond meal to the dough which always gives cookies a pleasant nutty taste, and satisfying oats.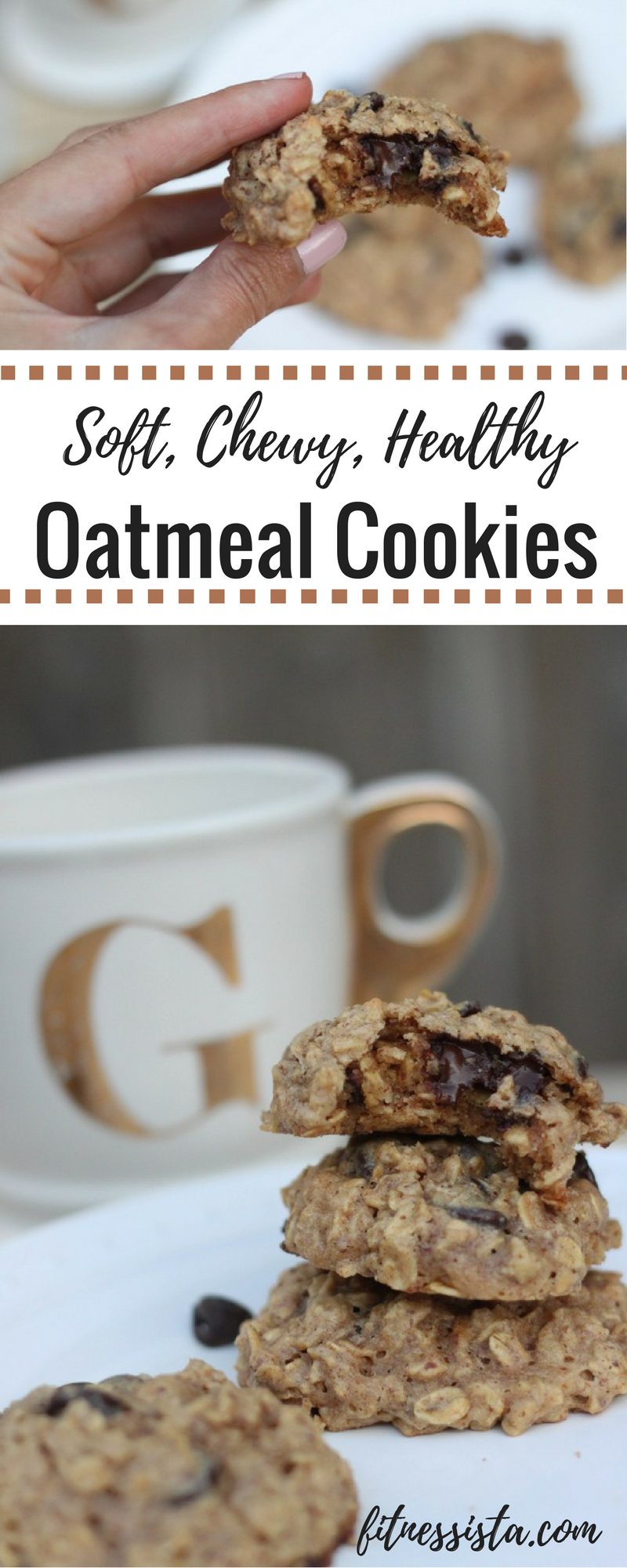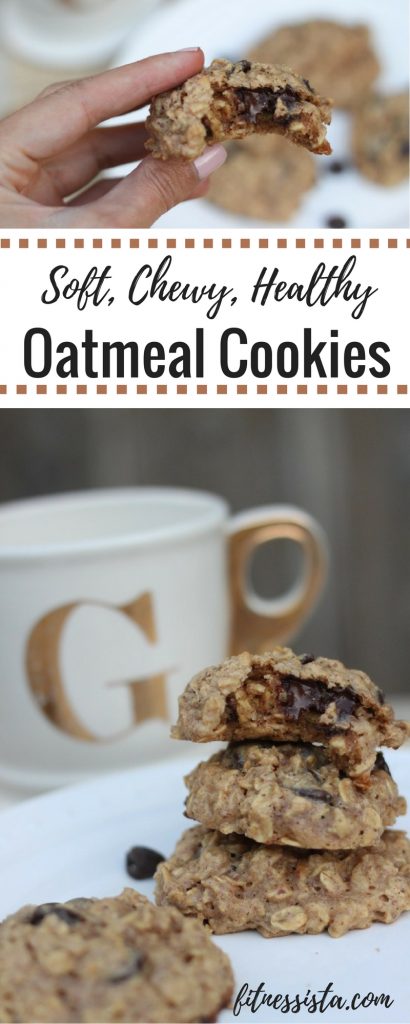 Here's the recipe if you'd like to give them a try!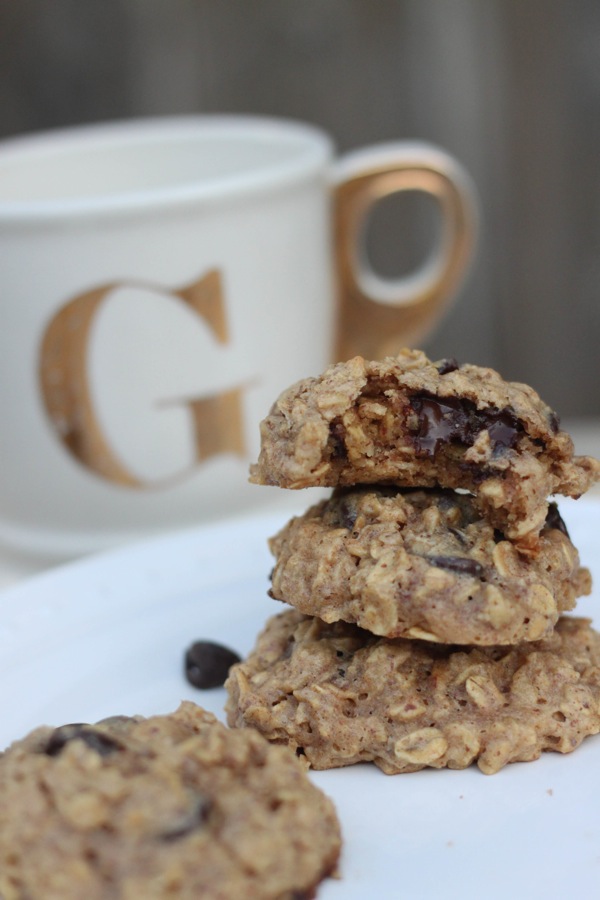 Soft and Healthy Oatmeal Peanut Butter Cookies
1 cup

oats

1/2 cup

almond meal

1/4 tsp

cinnamon
pinch sea salt

1/2 cup

chocolate chips

2 tbsp

melted butter

1/4 cup

maple syrup

1/4 cup

peanut butter

1/2 tsp

vanilla
Instructions
Pre-heat the oven to 350 and spray a cookie sheet with olive oil or nonstick spray.
In a large bowl, combine the oats, almond meal, cinnamon, sea salt and chocolate chips. Mix well.
In a separate bowl, whisk the melted butter, maple syrup, almond butter and vanilla until well-combined. Add the wet mixture to the dry and stir well.
Make cookie shapes onto your cookie sheet (I like to use a melon ball scooper) and bake for 10-12 minutes until set and light golden brown. Remove from the oven and allow to cool one minute on the sheet before transferring to cooling racks. Enjoy!!
I was originally planning on freezing some to have as snacks, but I think we all know how that worked out.
xoxo
Gina