Hey everyone! Happy Saturday! How's your weekend going so far?? I'm feeling like a new person after 11 hours of sleep… when I went to bed last night, we had been awake for 20 hours! I happily made up for it last night 😀
After we got into Tucson, we were greeted by my familia, then stopped by the madre's for a little while before I had to go to the dentist. One hour of teeth scraping later, my mom and nana picked me up and we met everyone at my little bro's basketball game.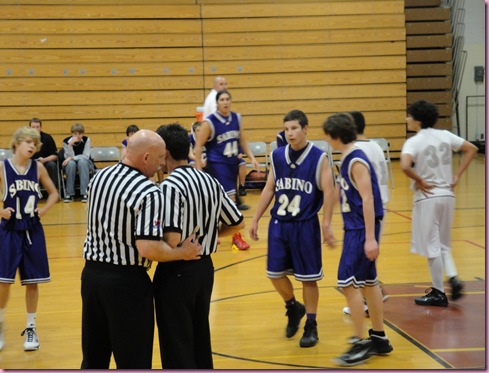 (The guys in the stripey shirts were playing for the white team)
I forgot how intense high school basketball games are! It was fun, even though I never imagined that I'd be cheering for my rival school, Sabino. My little bro goes there and I went to Sahuaro, back in the day 😉
After the game, we came home and got ready, and then all 12 of us (my grandparents, mom, stepdad, two brothers, my bro's girlfriend, the pilot's friend, and the pilot and I) went to La Parrilla Suiza, where they have the best green salsa I've ever had.
I had about a thousand unpictured chips dipped into said foodgasmic salsa. I usually don't eat the chips and salsa, because once I start, I can't stop, but last night I just rolled with my hankering 😀
I usually get the tamales, but ordered something different last night:
SHRIMP FAJITAS 😀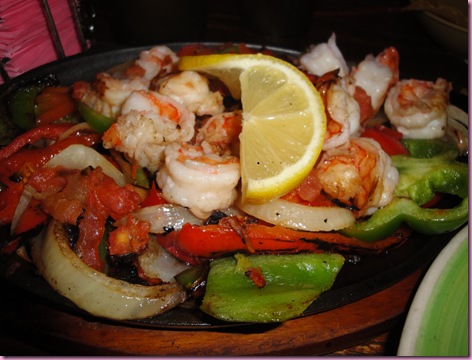 Oh how I love ze little shrimp.
The fajitas came with an awesome coleslaw with purple cabbage and a light vinaigrette and some guacamole – I asked for extra slaw instead of tortillas because it's soooooo good 😉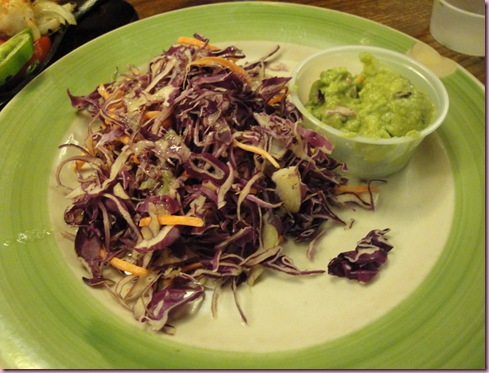 And had frijoles with no cheese, which rocked my face off.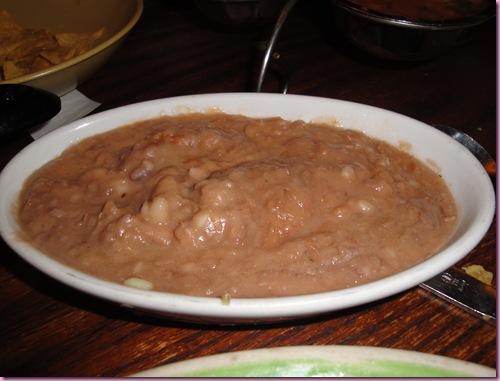 I wanted to swim in them.
Mexican food is my ultimate soul food. It just reminds me of when I was a youngin' and makes me so happy 🙂
I crawled into bed when we got to the madre's and fell into a Mexican food baby coma. T'was glorious.
This morning, we're going to hit the gym and then say hi to the dadoo's family before going SHOPPING!
Have a wonderful Saturday and I'll see ya soon <3
xoxo,
Gina