Ciao, guys.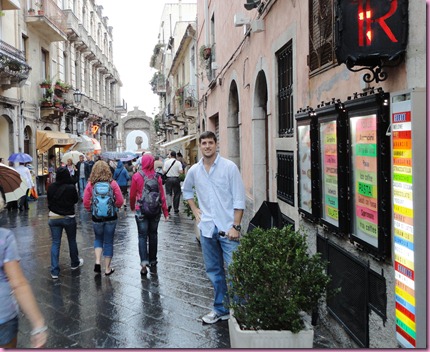 (Me trying not to stand out like a tourist)
Gina's shopping for a netbook so she can more conveniently write post during her short lunch break, so she once again solicited my help. Of course, I'm more than happy to sub in and this time I actually remembered to take pictures!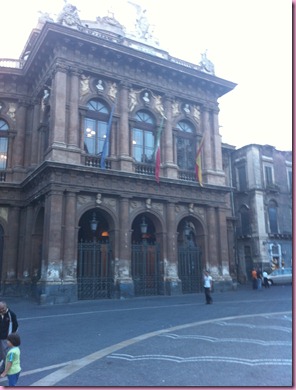 I was a little embarrassed to do the last post with so few pics of the snackage to share. As it turns out, putting food in front of me sets me into a one-track mind, and I don't think about taking the picture until I finally set my fork down (as was the case today with my delightful prosciutto and melon). This is the typical scene as the thought hits my mind…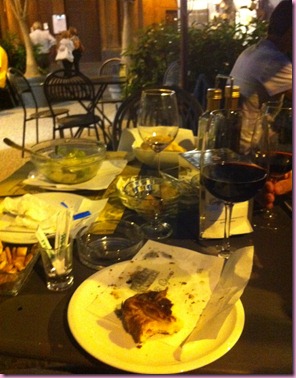 Mad respect to you bloggies who have the discipline to bust out the camera before diving in. Anyway, here's my delicious proof of food life via highlights from the past few days.
The Antipasti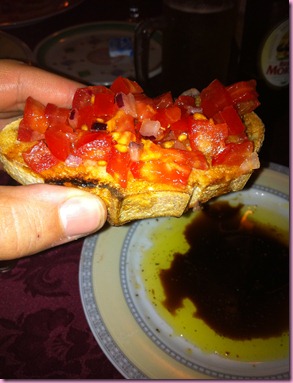 Bruschetta with tomatoes and spcies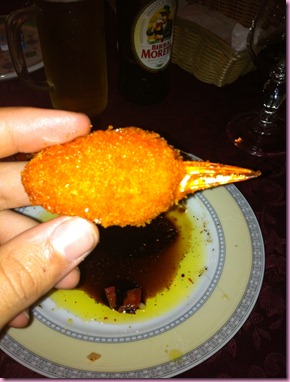 Fried crab fingers (that's a crab claw there). Hey, when in Roma…or another city <cough, cough>
The standard secondi piatti: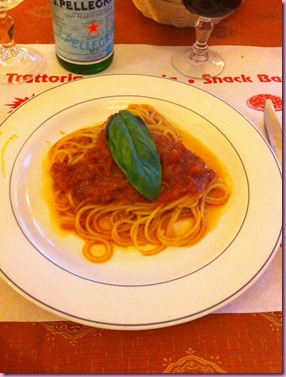 The primi piatti: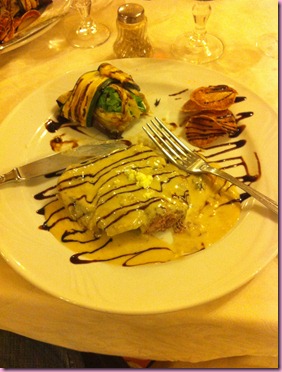 Fillet with gorgonzola sauce, chips, and an awesome eggplant/zucchini salad (had to try a bite)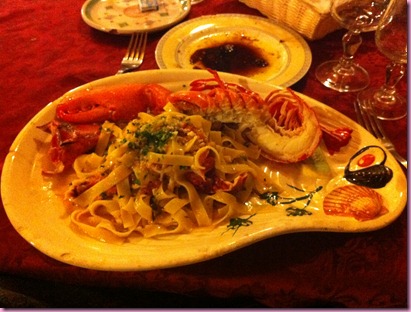 Lobster and pasta. Okay, I know it's my location is getting obvious.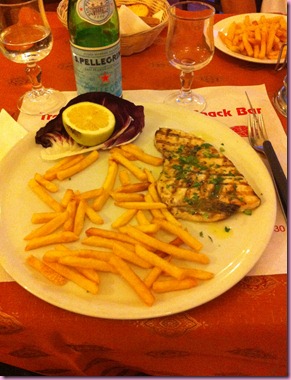 Swordfish and fries
At very worst, there's this…not too bad: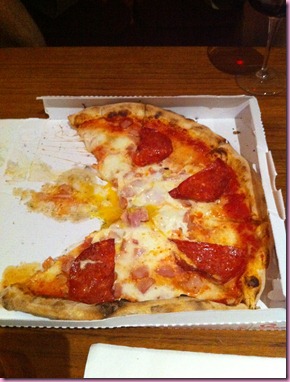 …with an egg in the center. Pure…heaven.
And Dio mio…the Dolce:
Yeah, it's almost all gelato. I know I should change it a little but I just can't…don't judge me.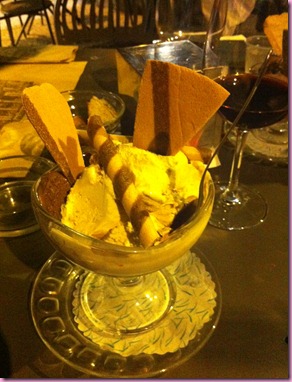 gelato di crema and tiramisu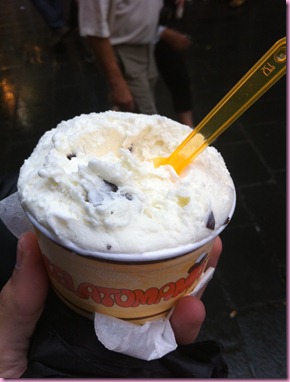 Stracciatella (my wife's fav…sorry babe but it was awesome)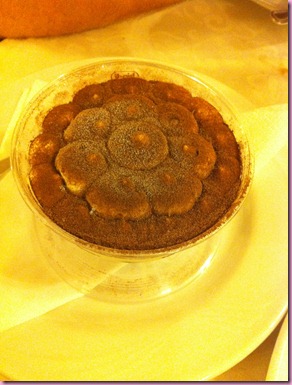 Tiramisu
The drinks have been a wide assortment of wine, beer and the occasional water for good measure.
As you can imagine, we've seen a lot of beautiful places: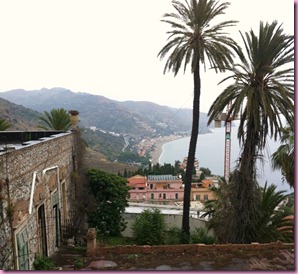 …but we're ready to get on with the work that's ahead of us.
I'll never forget our stop here. It's been an incredible experience and a great chance to brush up on the language I minored in at college. Hopefully, the next time I visit, I'll have a glass of wine in one hand and Gina's hand in the other.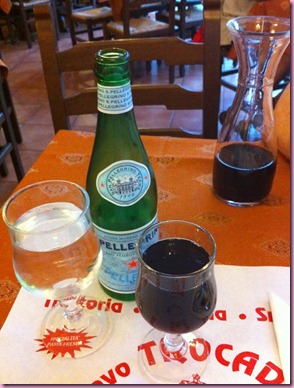 Arrivederci for now!
~The Pilot