Hi guys! I'm so happy you enjoyed today's workout 🙂 I'm always excited to hear that you had an awesome sweat sesh.
Today, I was off on a relaxing and lovely spa day with Meg at Canyon Ranch.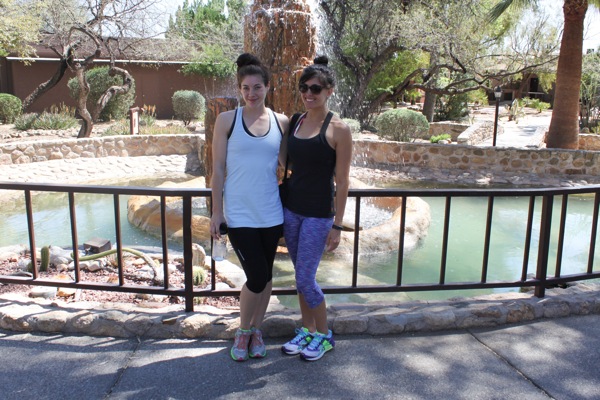 The Pilot surprised me with a spa day as a gift for finishing the first draft of the book. It couldn't have come at a better time; it was such a nice bit of "Zen" before the moving craziness begins. Whenever i go back to Canyon Ranch, it makes me remember how much I loved working there. The classes, amenities and food are incredible, but the people truly make the place. I still see many of my work friends on a regular basis, but it was so much fun to take their classes and see the resort through the eyes of a guest. It's a magical place.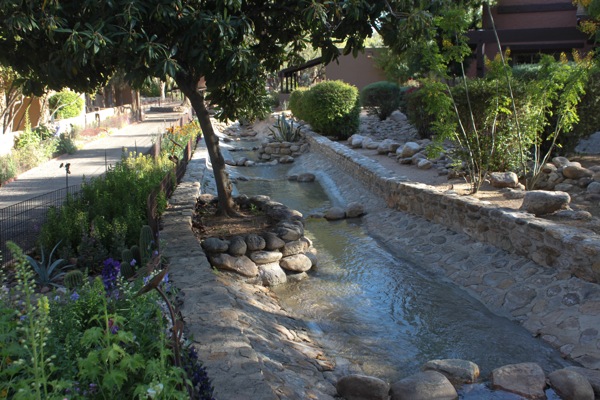 Even though I've talked about the upcoming move (maybe a little too much?) on the blog, I've tried not to emphasize how sad I am about it, even though I'm sure you can tell. It's nice to move and feel like we've got the hang of it -we've done this rodeo quite a few times, and this time we're having movers instead of doing it ourselves- but the emotions are entirely different than those I've previously experienced. When we lived in NC and Georgia, I made it through deployments in a new place, made new friends, and dealt with the issues that popped up along the way (like moving across the country mid-deployment and the nighttime emergency vet visit when Bell was attacked). In Tucson, there was a huge comfort in knowing the family is only a phone call away instead of on the other side of the country. Even though I'll obviously miss their support and knowing someone in the family will meet up with us at anytime (especially for breakfasts!), the part that makes me the most sad is that I feel like I'm taking "the baby" away from the family. We were blessed to have been stationed in Tucson at all, but it breaks my heart to have seen how much Liv enjoys our family to move her away, and for everyone to hurt from missing each other. It's a weird thing to explain. It will certainly make the times we are together even more special, and I'm very thankful we're a drive away instead of a flight. 
Today at Canyon Ranch, I was able to relax before the move, spend some extra quality time with my only sis (who's my sis-in-law, but you know), and enjoy a wonderful day <3
This morning, I met up with Meg in the gym, and ran next to her on the treadmill (she was taking the cardio circuit class) for 20 minutes. Next, we went into yoga.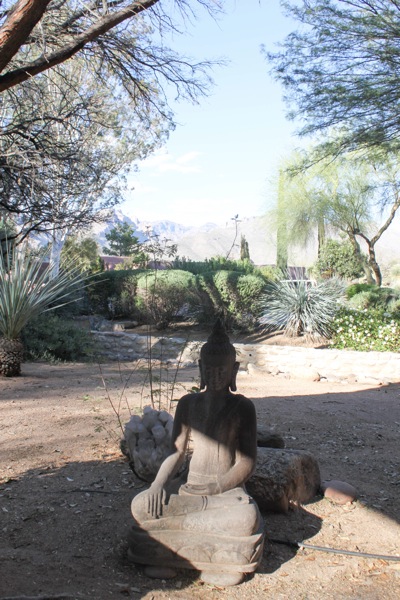 My beautiful friend Elizabeth (who was also in Soli Beat!) led the practice, and we did 75 minutes of heart openers, strength (holy chair holds) and arm balances (my favorite). There was a little bit of an *event* during class when we heard a loud squawking sound. It sounded like a bird was trapped in one of the light fixtures, and my friend Kay frantically called management to send someone with a ladder so we could save the bird. Everyone was almost in tears because it sounded like the bird was really struggling. Turns out… it was an air freshener that was empty and squawking to be refilled. Thank goodness it wasn't a bird 😉
After yoga, we went to lunch at The UU Cafe.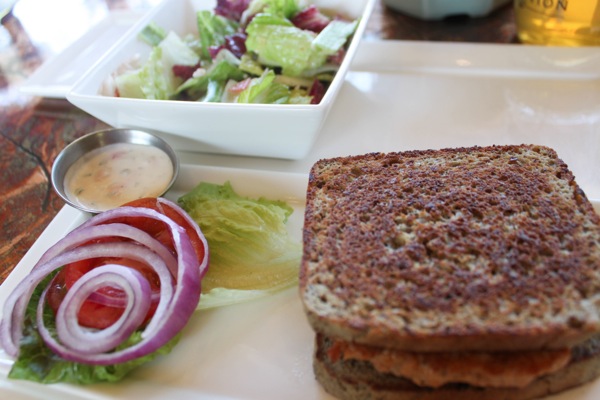 (salmon burger on gluten-free bread and Greek salad)
We washed it down with cookies, lattes and chocolate frozen bananas (INSANE),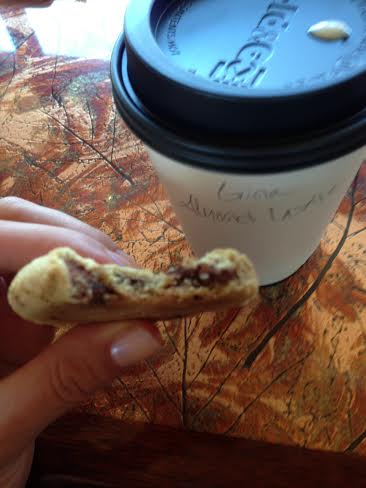 and went to lounge by the pool for a while.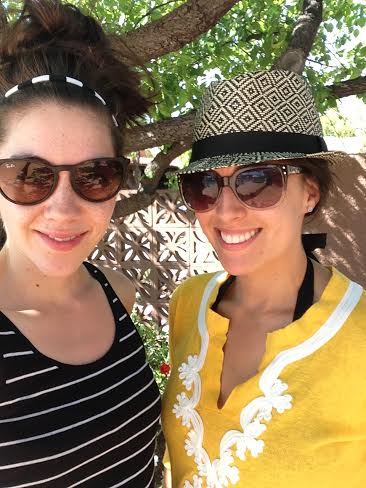 After all of that, I had my first ashiatsu massage, and it was GLORIOUS. I wasn't sure if the feet thing would weird me out, but it was really cool. I couldn't help but think of the killer upper body workout the massage tech was getting from hoisting herself up the entire time. Per the usual, I had two goals: do not smile like a creeper, and don't drool. I succeeded 😉
Hope you had a great day, too <3
What's your go-to solution when you're feeling emotional or stressed? A nice long walk or yoga class usually does the trick for me.
Enjoy the night and I'll see ya in the morning!
xoxo
Gina