I wouldn't even be able to articulate the joy in my heart when I looked at my phone this morning and saw that it was 8:42. Almost 9am!!! I heard Liv stir on the baby monitor, came downstairs to let the dogs out, put her milk in the warmer, started the coffee maker, and saw the oven clock:
7:45.
Arizona doesn't participate in the Daylight Savings party- my iPhone hasn't received the memo to keep the clock the same. Waking up thinking you slept in until 8:45 is almost as good as the real thing 😉
Some of yesterday's adventures:
I went back to work for some Zumba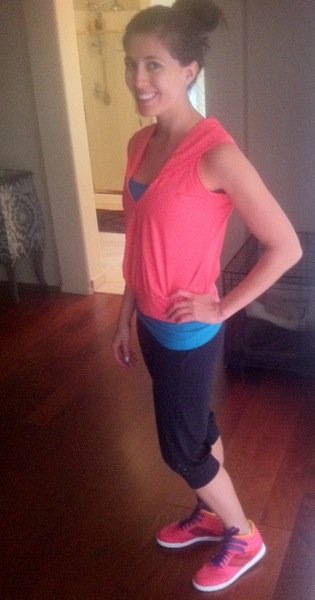 the Pilot and Liv met me at Whole Foods afterwards for a juice and hot bar snack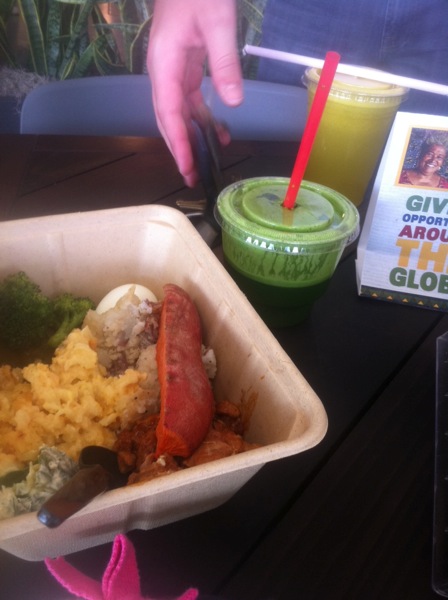 then we went to the park for the rest of the afternoon.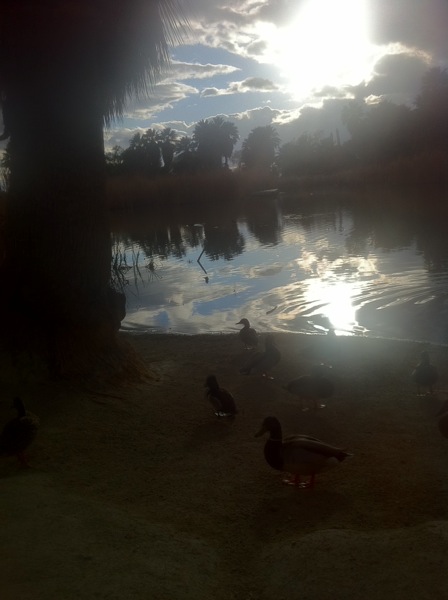 I think we all could have watched the ducks for a few hours- what a funny group of quackers. Fearless, too- they came right up to us! Liv loved it.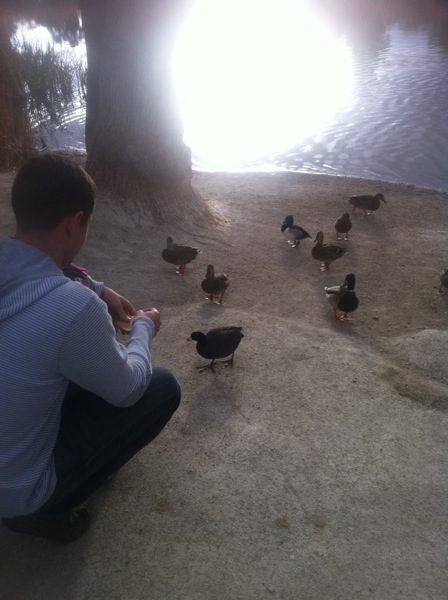 She could also run around to stretch her little legs out after a fairly long drive.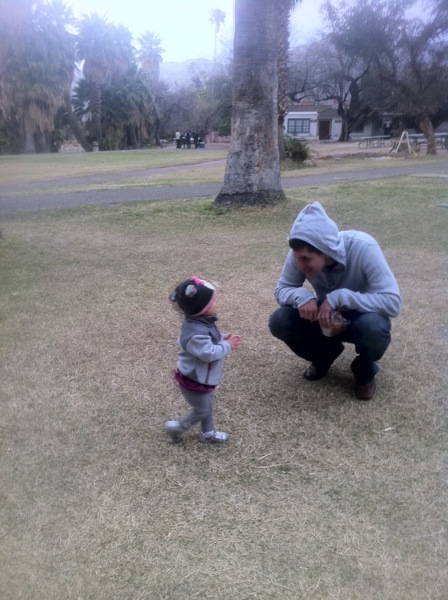 After we had dinner and lovebug went to bed, it was date night.
We decided to check out North, entirely rebranded with a new vibe and menu. It used to be one of our fave spots, but had become a little lackluster over time. That's definitely changed- the next menu is fantastic and I really liked the comparably low-key atmosphere.
Appetizers,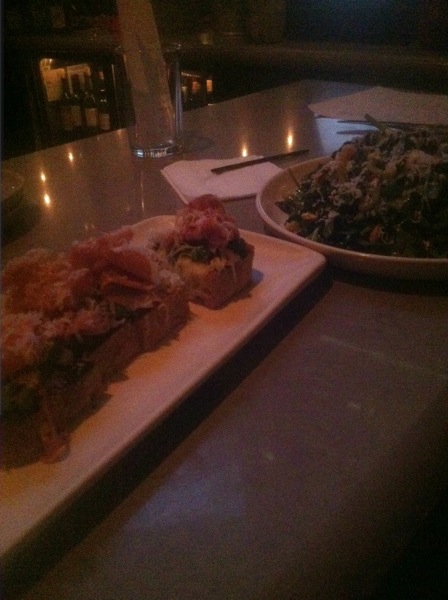 desserts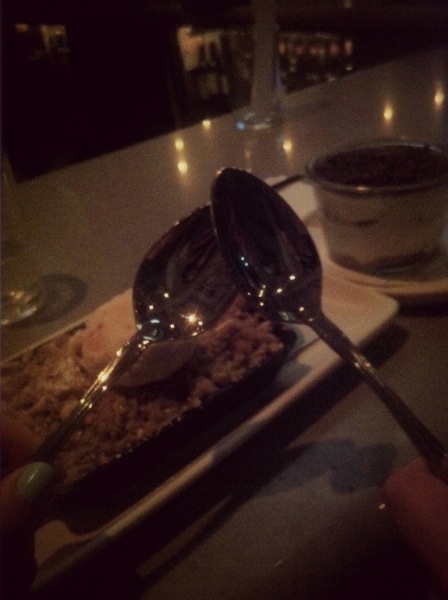 and this beautiful cocktail with Skyy, ginger, vanilla and prosecco.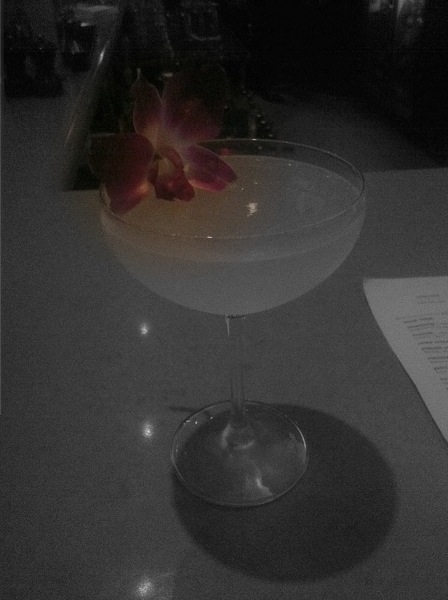 Since I work Saturdays, I'll sometimes feel like I miss a lot of the weekend. I'm not complaining because I love my job and am fortunate to have one I enjoy, but when I teach all day Saturday, the Pilot and I really only get one full day (Sunday) together each week. I love that they have their own daddy-daughter day, but I can't help but feel like I miss out on family time.
Time is really what you make of it….I only had a few hours after the time I got off and Liv went to bed, and we had so much fun as a little family, on a Saturday 🙂
This morning, we have a couple of little things to do around the house, and maybe we'll actually go to a birthday party at the right house and the right time. With this morning's clock event though, there's no telling.
Hope you're enjoying the weekend!
xoxo
Gina
Something to talk about: Any Daylight Savings snafus? I'll never forget the year that the Disney Princess Half was on a Daylight Savings morning- I was so horrified that I'd sleep in and miss the race.
Time to plan and prep! A friendly reminded to plan your healthy eats and fitness for the week. It's so much easier to make good choices when you've taken time to set yourself up for success. If you need help with your fitness plan, check out the March workout calendar!
Here's what's on the menu in our house:
Dinners:
BBQ salmon, zucchini and baked sweet potatoes
Slow cooker Mediterranean chicken with brown rice
 Sweet potato chipotle soup with avocado and salad
Quinoa pizza casserole with roasted veggies
Prep ahead:
-Quinoa bites and muffins
-Chop fruits and veggies
-Make amazeballs
-Wash and chop salad greens
Fitness:
(tentative, depending on my teaching schedule)
Sunday: Steady state cardio
Monday: HIIT and Strength
Tuesday: OFF
Wednesday: Teach Zumba and Barre
Thursday: OFF
Friday: HIIT and strength
Saturday: Easy cardio