Hey guys 😀 How's your weekend going? Mine has been lovely so far 😀
I've become quite the pro at wrapping my knee: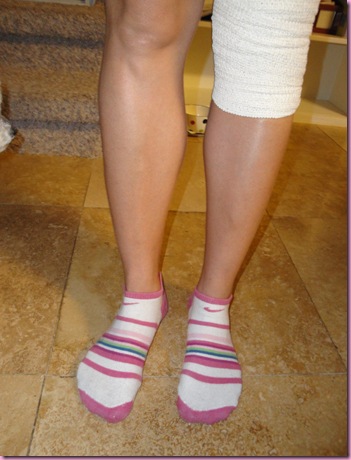 When I went back to work the second time, I was feeling pretty good with the knee situation so I hopped on the elliptical for 30 minutes with a magazine. It felt GLORIOUS. My legs have been itching for some cardio!
Lunch was a chocolate cherry bomb (using the usual modifications)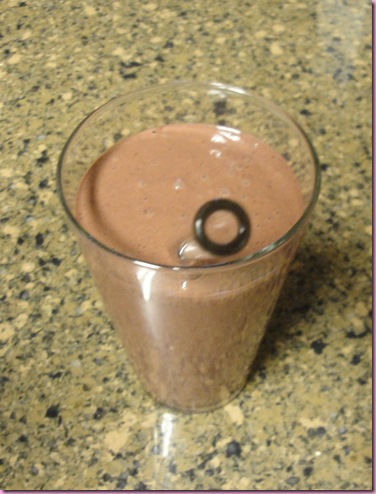 I just can't get enough. They're that good… and I'll probably have another one for bfast today 😉
The pilot has been working like a crazy man lately, so last night he treated me by taking me on a date to 306 North- our favorite Valdizzy dinner spot (next to Indian, which is still closed).
We got the usual goat cheese fritters: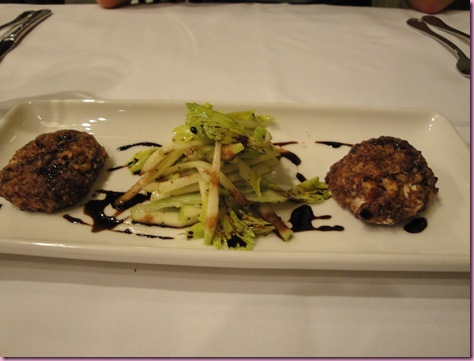 House salad with balsamic: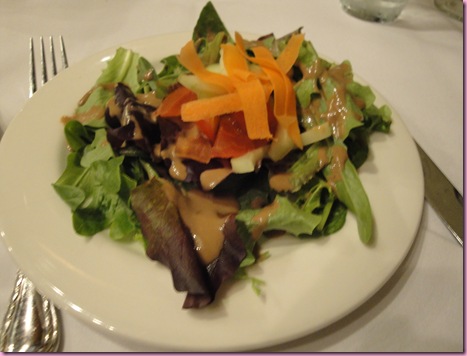 The BEST doughy, grainy, wheaty, chewy bread: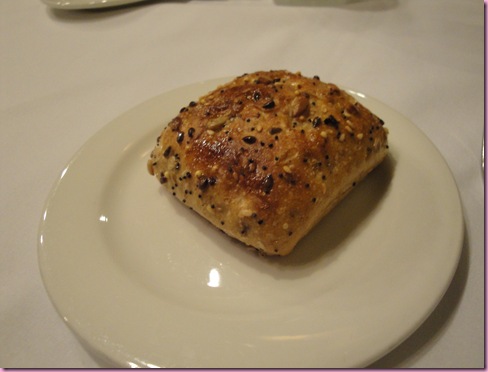 For my entree, I rolled with the vegetable plate because I love it so much. Usually, when I ask for sweet potatoes instead of white, they give me a blob of mashed sweet potatoes and extra veggies. Last night, they gave me double sweet potatoes. Even better 🙂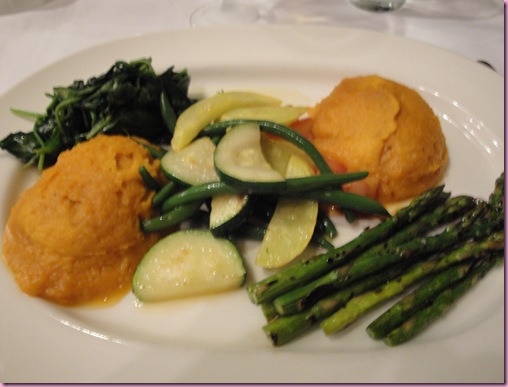 I also had a cucumber martini since it was Friday 😀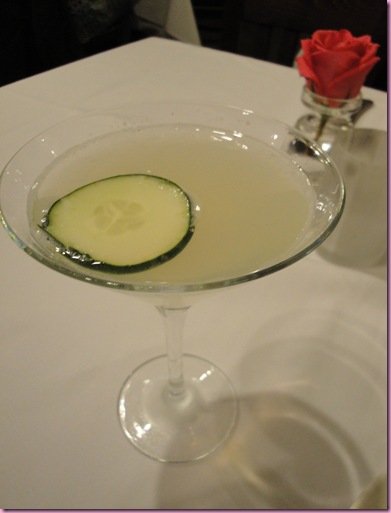 Not too shabby 😉
Today is spring cleaning in the Fitnessista casa. We're going to steam clean the carpets, put our winter clothes away and break out the spring and summer clothes, vacuum, dust, bedding, floor boards, the whole shebang. It will feel SO good when it's over 🙂 Tonight I'm excited to make a *real* dinner… Ina's swordfish with tomatoes and capers.
Have a wonderful day <3
xoxo,
Gina
What's your favorite blogworld recipe??? I know that Gena, Heaby, my twin friends and Mama Pea have amazing collections, but I always like to try something new, too 😀