Many bloggers will go outside and take lovely pictures of foliage or flowers for their posts.
Everything is pretty much dead over here, except for the grass
and this cilantro: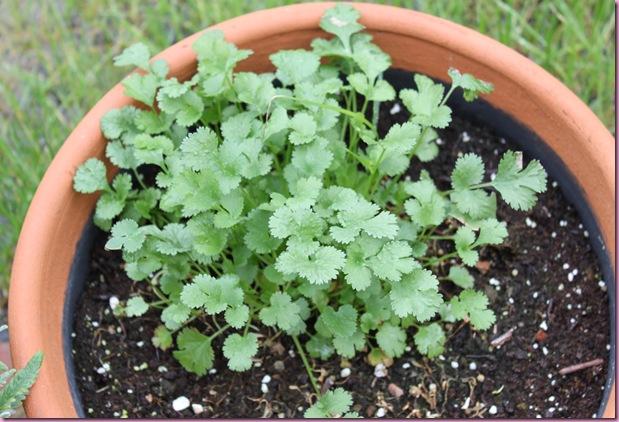 which I haven't watered in at least 4 months. It's a survivor, for sure.
Also, the perfect complement to the baby meal my friend Liz brought over last night: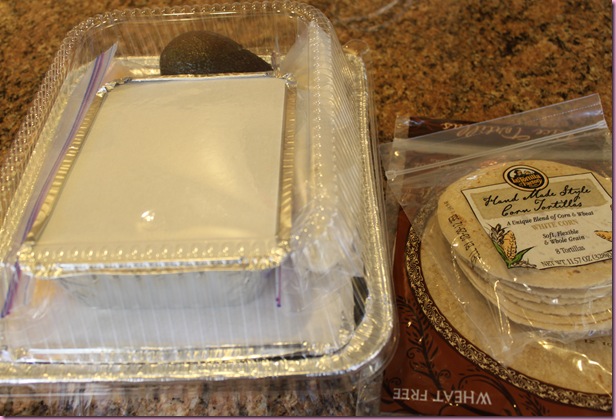 TACOS!
I can't believe I forgot to snap a pic of everything (oh yeah, because I was chowing down as fast as possible), but it was amazing.
This morning's breakfast for two: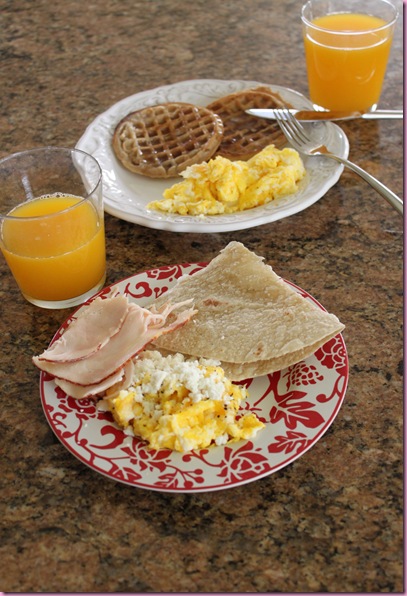 Waffles and eggs for the Pilot
eggs, turkey, goat cheese, brown rice tortilla and tangerine juice for me: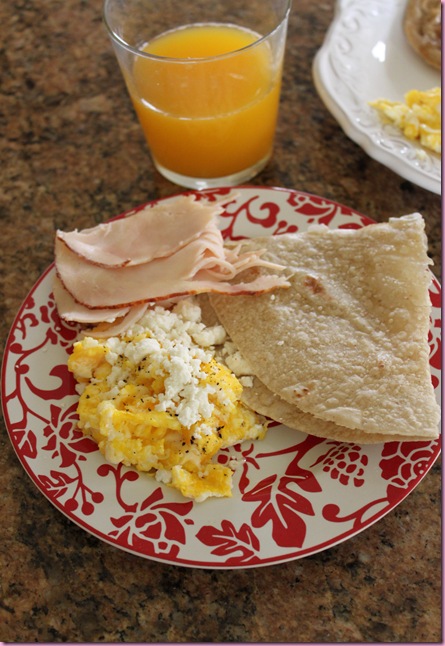 We ended up staying home yesterday since I've been on bed rest for most of the week. Yesterday was the first day I've felt a lot better, but we decided to lay low for one more day. I thought I just wasn't supposed to be super active or work out, but apparently I can't do dishes or laundry either… yikes. Have you ever been on bed rest before, or out for the count due to an injury? What helped you keep your sanity?
Hope everyone is having a great weekend so far, and I'll see ya later tonight with a Family post <3
xoxo
Gina
Something to read:
Strength training yoga workout