For those of you who have also been missing your daily dose of Vies,
here ya go:
Ash and her hubby put that video up last night- the Pilot and I were cracking up watching it. They've taught Vies so many cool tricks. Over Easter, they filled Easter eggs with treats, hid them, and taught her how to pop them open with her teeth, so she had her own Easter egg hunt. Bella liked watching the video, too.. it makes her happy that her sis is so happy.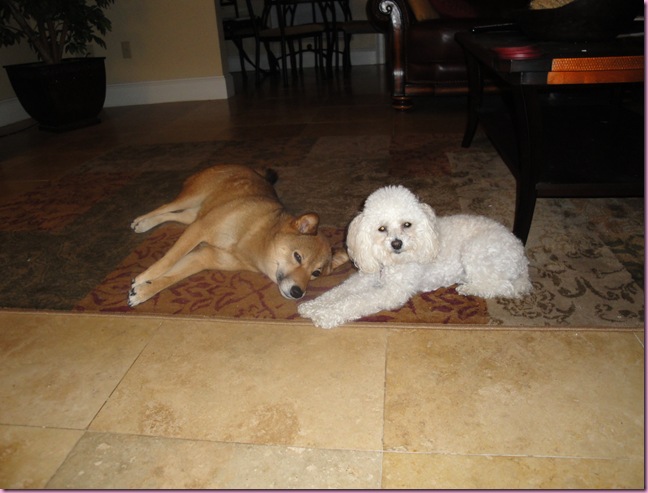 A quiet breakfast while everyone else is sleeping: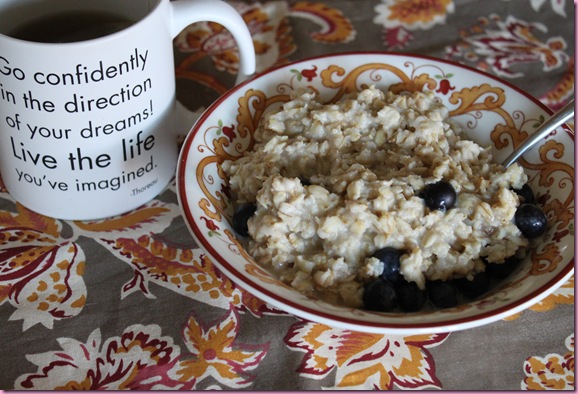 Oats with almond flour to up the nutritional stats, blueberries and tea
Some recent eats:
Salad with 1/2 avocado, turkey, tomato, greens, balsamic and goat cheese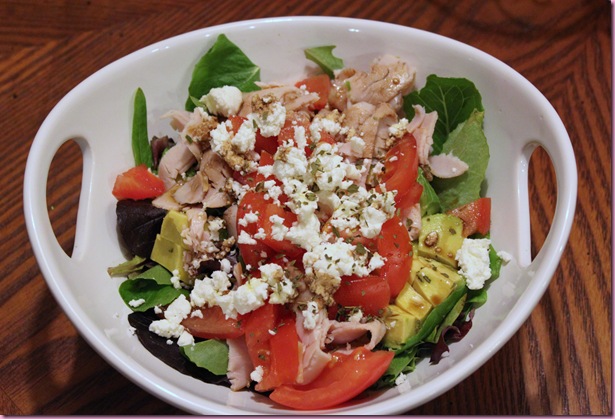 Leftover pizza with an egg on top + more salad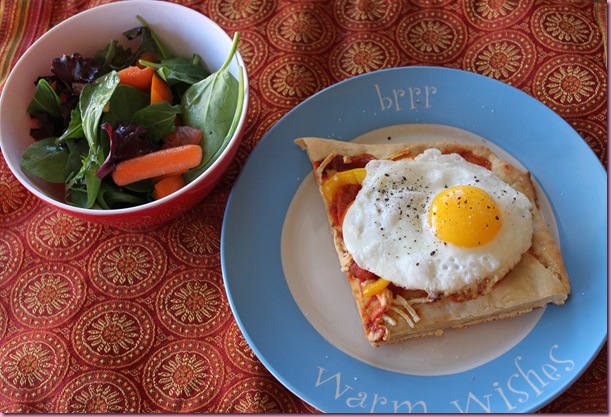 My goal for the day is to get out of the house.. after almost 2 weeks, cabin fever has officially set in. My friend Emily is coming to hang out in a little while, and then we'll see where the day takes us.
Hope you have a very happy Friday!
xoxo
Gina
Something to think:
"If you don't go after what you want, you'll never have it. If you don't ask, the answer is always no. If you don't step forward, you're always in the same place."

Nora Roberts
Head's up: Winter Shape Up week 2 will be up on Monday! How are those workouts going??