in our houuuuuuusse toniiiiiight 😉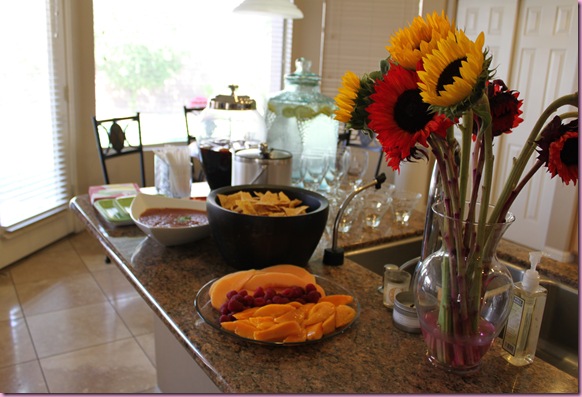 Our first party in the new casa was a success—surrounded by family, friends and food. Not much more I could ask for 😀
Thank you for all of the lovely compliments on how our house is coming together. The best thing is having the boxes out of sight- it feels like home, instead of the temporary places we're used to.
I had taken a picture of the Pilot's painting handiwork, and then my camera ate it, so took a new one to post this morning.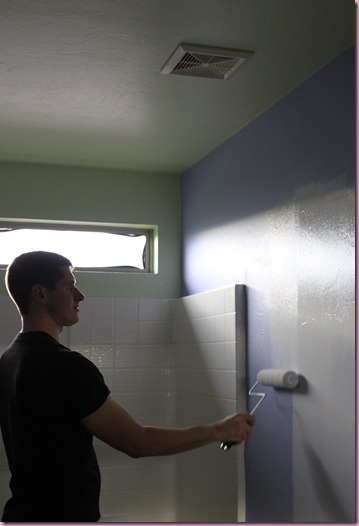 The Easter Egg guest bathroom….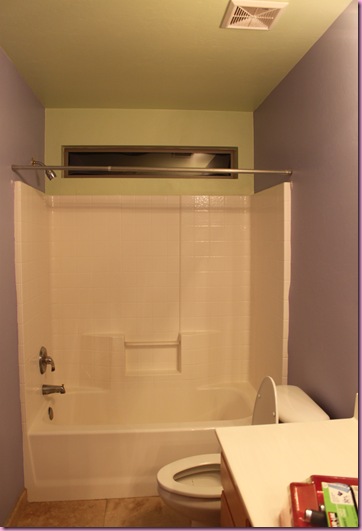 turned into the Band Aid bathroom.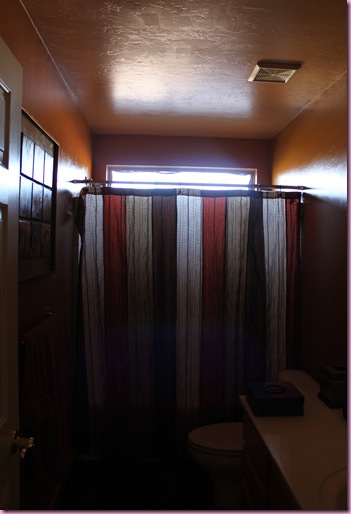 He picked out the colors and I hated them, and as soon as he got the shower curtain and decor in there, it looked awesome. He won, haha.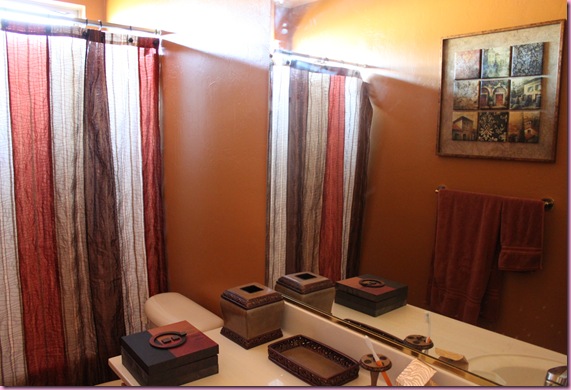 [Now we need new towels that don't camouflage with the wall)
So for the party, we had about 50 people here over the course of the day. I made everything in advance, and had back-ups and extras in the fridge ready to be set out, or heated up. I also ordered the tamales and mini chimichangas instead of making them, which made life so much easier 🙂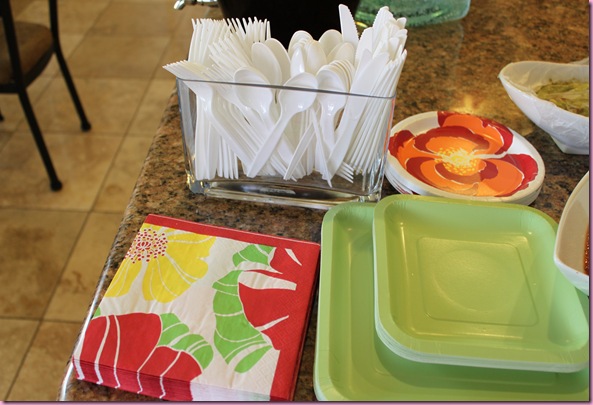 Melon, raspberries and super fresh mango from Costco (cut a day ahead)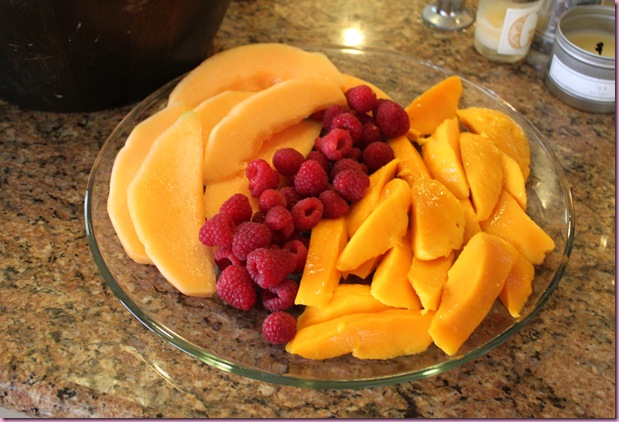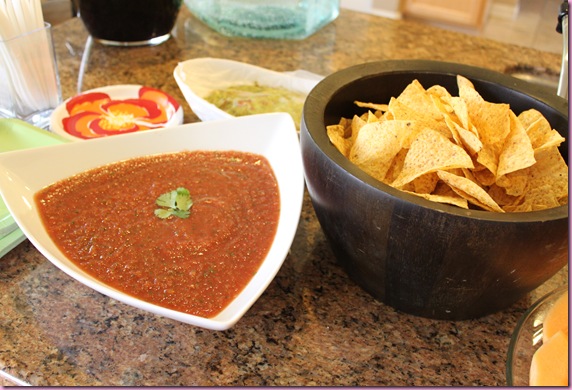 Salsa (the Pioneer Woman's recipe has changed my life forever… its crazy easy, and so good), chips and guacamole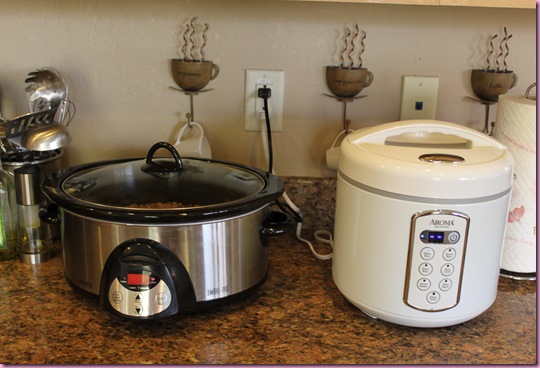 Frijoles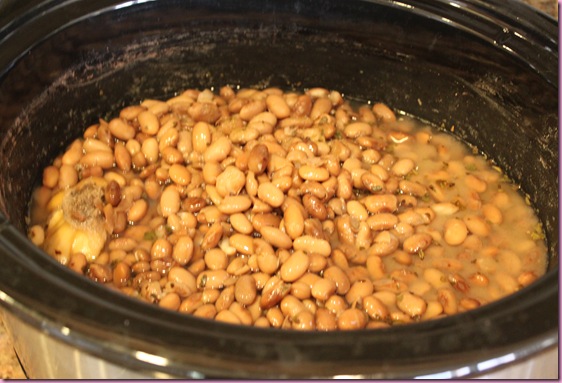 [Slow-cooked the day before with whole heads of garlic, salt, oregano and cumin]
Easiest rice ever, made even more carefree by the rice cooker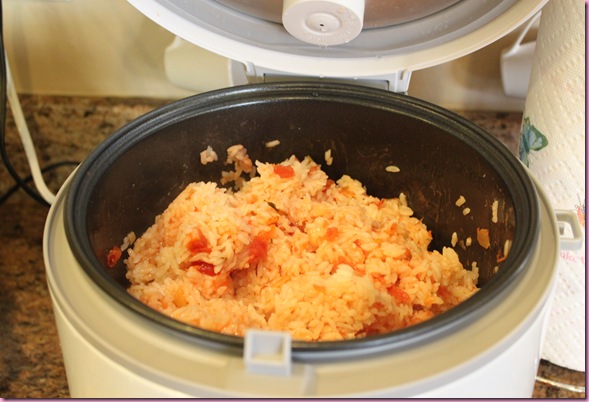 Mini chimis (7 dozen- ordered from a local Mexican restaurant)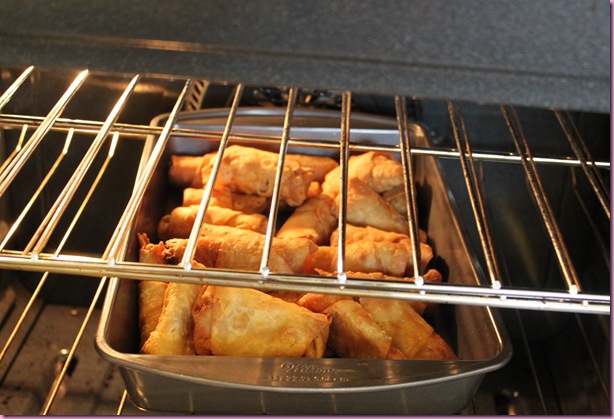 5 dozen tamales to my heart (from our family's "tamale man")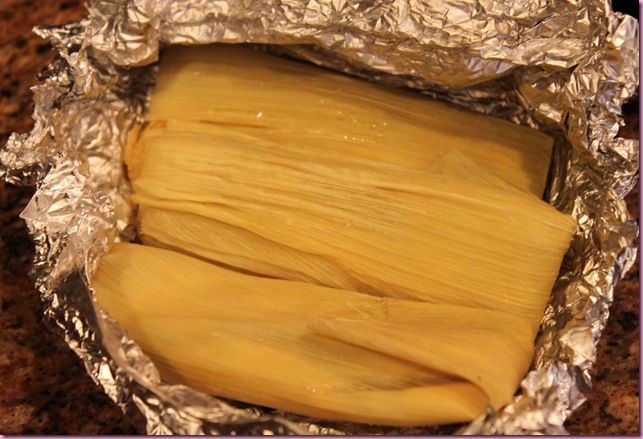 Tres Leches <— Alton Brown's recipe. It's perfect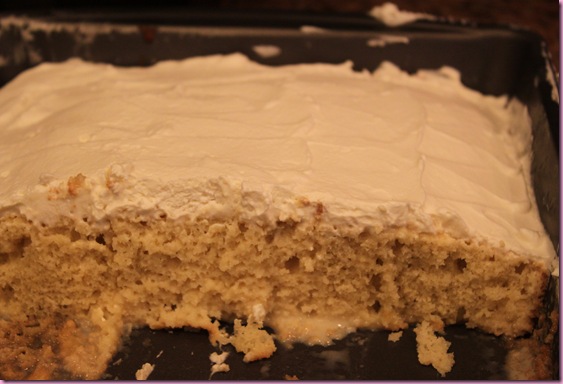 (All that was left from the two cakes. Each piece was served with a single strawberry)
Brownies (madre brought these over)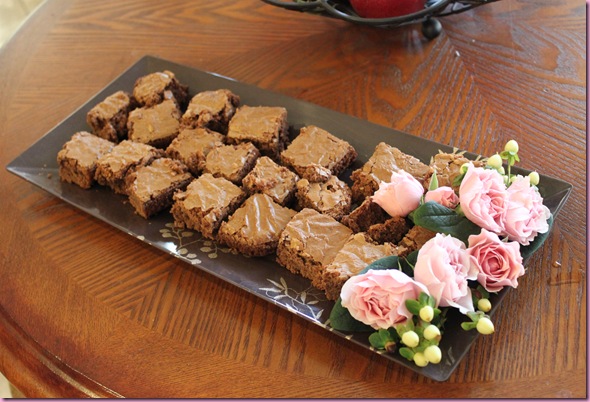 + even more food from the fam (my nana's famous Jell-O creation, a boatload of delicious guacamole, etc etc feast feast)
Drink station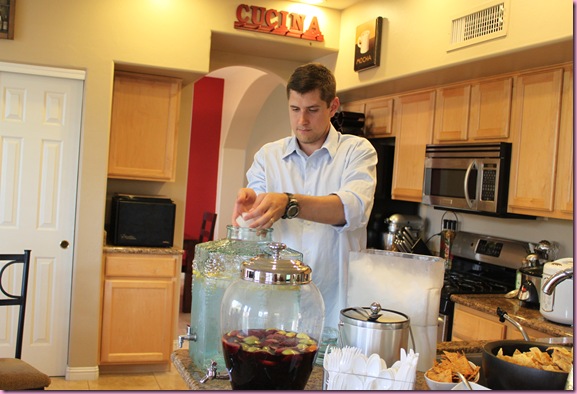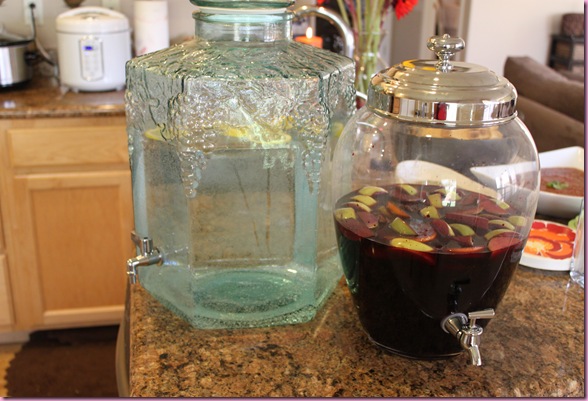 Lemon water and sangria (I mixed red wine –cheaper tastes better, just a heads up- brandy, triple sec, orange juice, lime juice, sugar, orange slices and chopped apple and let it sit in the fridge overnight. I didn't get to taste it, and it hurt a little. Haha)
Burr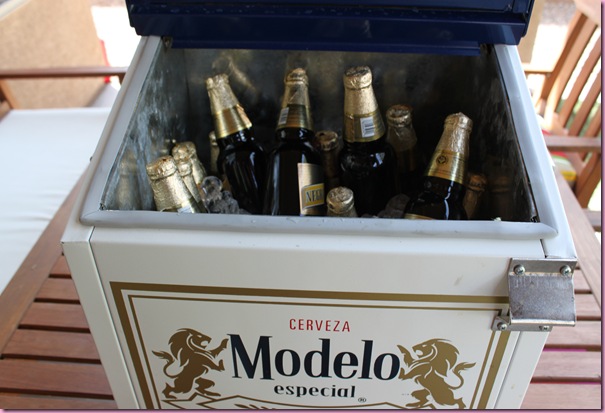 We even had a special visitor 😀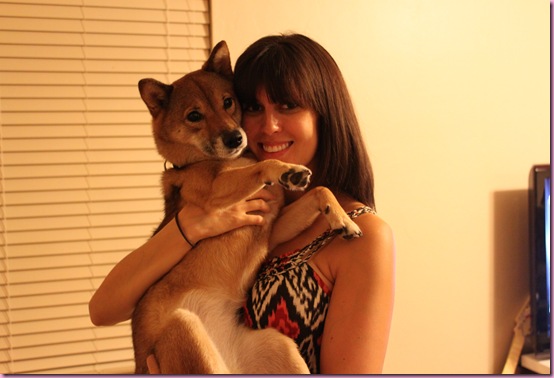 Vies!!!
I loved kissing her furry nose 😀
We baby-gated Bella upstairs for a couple of hours while Vies was here – they sniffed each other through the gate and Viesa licked Bella on the nose. It was pretty cute that they instantly remembered each other.
We had a lovely night with the people we love, and hopefully now that everyone's been over they'll come hang out with us more 😉
I'm off to a squadron breakfast thang, and then back to the casa for some work.
Have a wonderful day and I'll see ya later!
xoxo
Gina